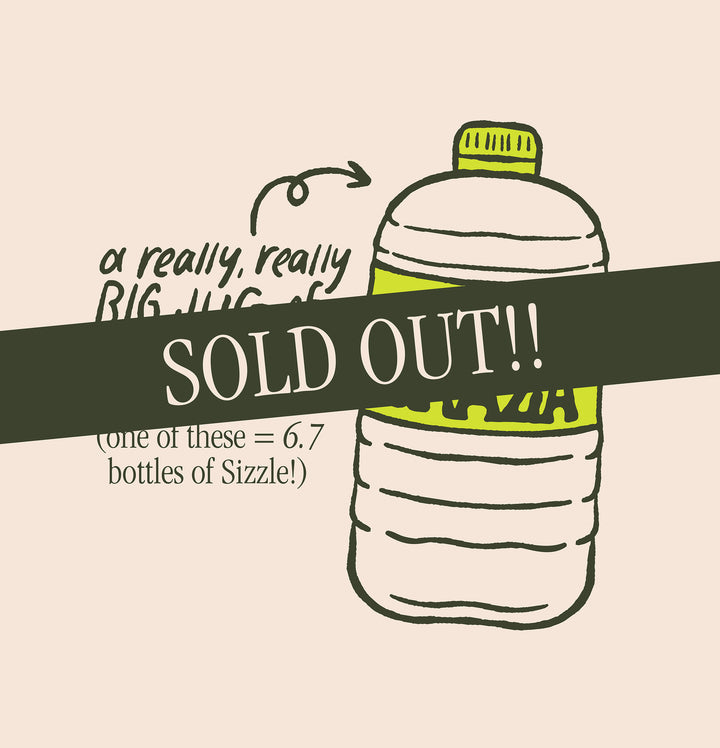 Sizzle 5L
Extra Virgin Olive Oil
"Sizzle" is 100% Extra Virgin cooking oil. It's made from peak season olives that yield a more mellow flavor. Use it every day, in every way.
"Drizzle"
"Sizzle"
1 Olive
2 Very Different Oils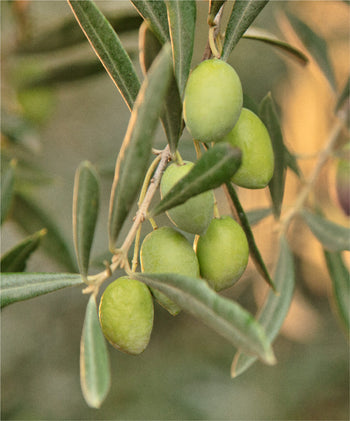 Harvested in October
Olives are picked very early in the harvest season when they are young, green and hard as rocks.
24LBS OLIVES = 1 LITER OF OIL
When pressed, these young olives only yield a tiny bit of oil. It takes 24lbs of Picual olives harvested in October to produce 1 liter of this (super flavorful) oil!
HAS A KICK!
Young olives are full of attitude. They yield a spicier, more flavor-packed oil. These are great qualities for a finishing oil!
#1 FINISHING OIL
Because of the flavor and health benefits present, you wouldn't want to cook with Drizzle. That's why we say "Made for eating, never heating"! Instead, use this oil when you want your olive oil to steal the show.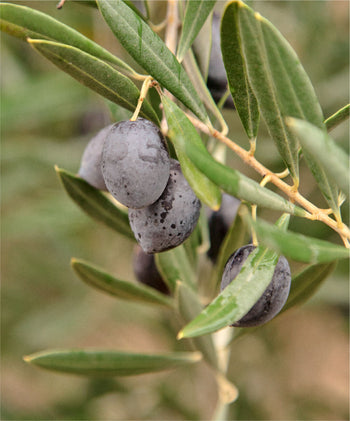 Harvested in November
Olives are picked during peak harvest season when they are more mature and a bit juicier.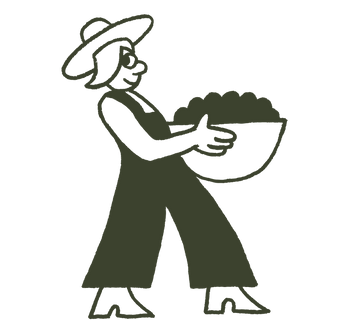 13LBS OF OLIVES = 1 LITER OF OIL
When pressed, these more mature, juicier olives yield a lot more oil. It only takes about 13 lbs of Picual olives harvested in December/January to produce the same liter of cooking oil.
TAKES IT EASY
Just like (most) humans, olives get more chill with age. The oil produced from these olives will be milder in flavor, and make for a more flexible cooking oil.
#1 COOKING OIL
Because of its mellow flavor and higher smoke point, Sizzle can be used in a lot of different ways. Great for everyday cooking like roasting, searing, poaching, pan frying, baking, and marinating.
Use them every day,
in every way.
[GET BOTH]
"Drizzle" - 1 Bottle - 500mL
"Sizzle" - 1 Bottle - 750mL
$35
Shop the Duo
We use single origin picual olives from Jaen, Spain
People have tried to re-plant these babies in California and elsewherein the mediterranean, but they seem to solely thrive in the heart of Andalusia. The oil extracted from this fruit is extremely high in Polyphenols and also has the longest shelf stability & free-acidity stability of any Olive Varietal.
Us Vs Them
No blending, no funny business. Just 100% Picual olives from a big field in Spain.
Scroll Left to Right
Actually comes from one country
Cheap Olive Oil
Nope, it's blended with old oil
Combines oil from 4+ countries
Graza
Expensive Olive Oil
Canola/Vegetable Oil
Bleached, Deodorized, refined.
The petroleum of cooking oils
*The Graz-opedia*
Fun Fact!
Picual trees do their best in harsh conditions. Yes, that's a metaphor for life.
Fun Fact!
Olives are actually a fruit, and olive oil is their juice. Fresh is best!
Fun Fact!
Picual trees can be over a thousand years old. They're called Grandfathers. Respect.
Fun Fact!
Vegetable oil doesn't come from vegetables. Sneaky!
Fun Fact!
It takes about 5,000 (!) olives just to make 1 bottle of "Drizzle".
Total 5 star reviews: 3
Total 4 star reviews: 0
Total 3 star reviews: 0
Total 2 star reviews: 0
Total 1 star reviews: 0
100%
would recommend this product
Amy

Verified Buyer

It blows my mind …

It blows my mind that this high-end olive oil is so inexpensive, and I was super excited to snag one of these giant refill bottles. Thanks for being the best, Graza!

Yong

Verified Buyer

Love the flavor, size...

Love the flavor, size & practicality for using it at the restaurant. Great for dressings, roasting, pan-frying and moisturizing :) Recommend to all chefs and home cooks who use olive oil on the daily.

Asa

Verified Buyer

Convinced and Committed !!

I just wanted to say THANK YOU for the incredible oil. I have seen the Graza products used by a handful of chefs & food-adjacent folks that I admire, so I was intrigued of course. Now, I can personally say this is the best I've had; I understand their partnerships entirely! Today I drooled over a crusty slice of bread with tomato, salt+pepper, & a healthy glug of the Drizzle. It was a perfect bite.

I'm also very much enjoying the Sizzle and sharing this product with my work team. We are a kitchen which hires many individuals who are new to the food industry. It is important to us to pass on a mindset around using the best products you can, whenever you can. Tonight's pesto dinner was greatly enhanced by the quality and taste of our olive oil.
Reviews Loaded
Reviews Added
Olive oil the way it should be:
Always fresh, never blended, (real) EVOO.