Education
How to Quick-Pickle Any Vegetable
Looking for simple and stress-free pickling? Quick-pickling delivers delicious briny pickles in just five minutes (and doesn't require any canning!). This guide will show you how to preserve the ripest and crunchiest summer veggies, with plenty of brine left over to spare... leading to a world of infinite possibilities, a la Freutcake.
Bill Clark | @frombillclark
Ingredients
For the Brine:
1 cup of white vinegar (can substitute with apple cider or rice vinegar)
1 cup water
1 tbsp kosher salt
1 tbsp Burlap & Barrel Zanzibar Black Peppercorns
1 tbsp granulated sugar (optional)
Sprigs of fresh herbs, like thyme, rosemary, or dill (optional)
For the Vegetables:
Anything that's super-fresh and crunchiest—we're talking cucumbers, carrots, green beans, and cherry tomatoes!
Instructions
Active Time: 5 minutes
Full Time: 5 minutes
1
Clean your jar, lid, and rubber ring. Prepare the vegetables (slide, peel, or leave whole). Add dry spices, herbs, and flavorings to the empty jar.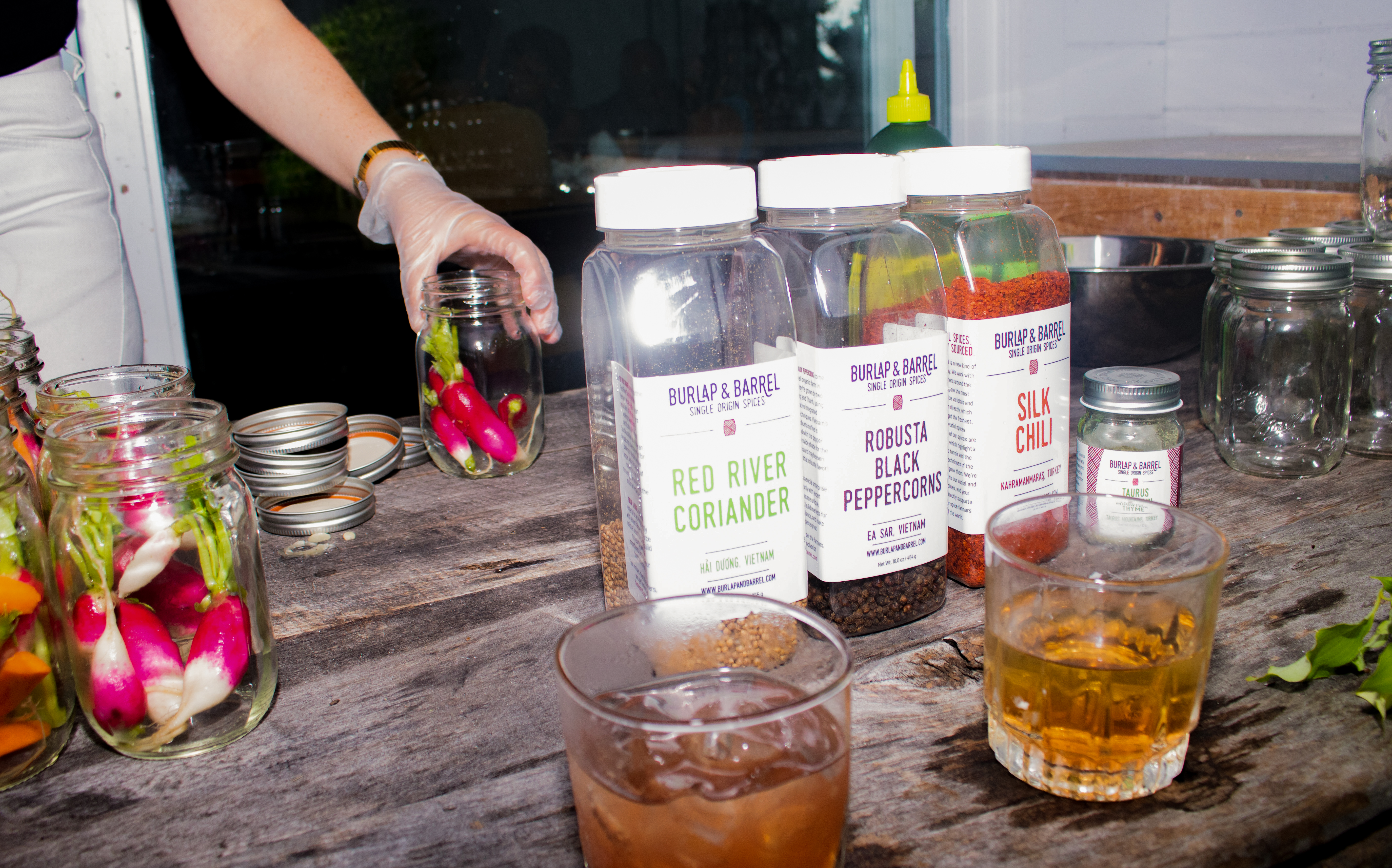 2
Add the prepared vegetables to the jar. Pack tightly but don't smash.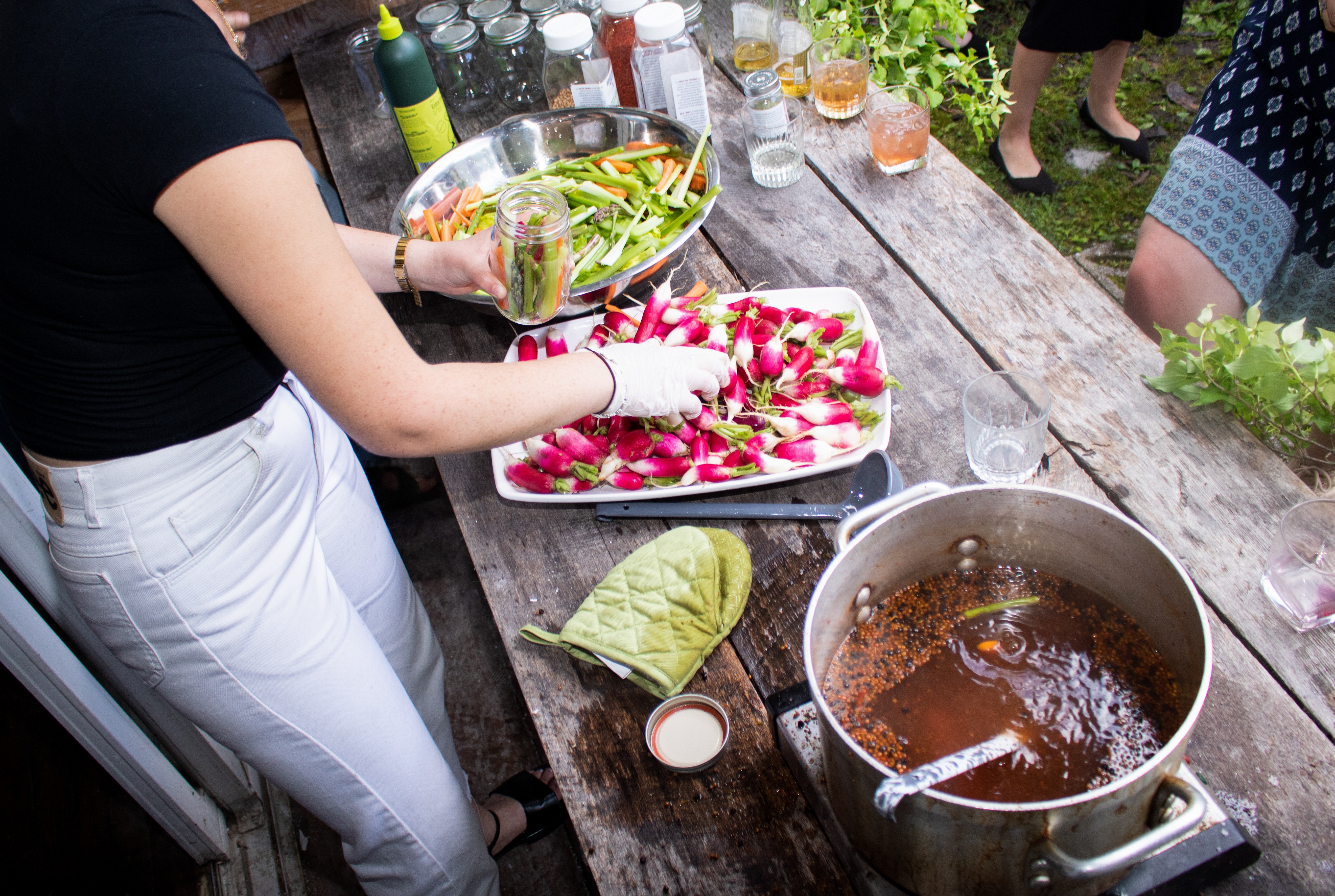 3
In a small saucepan, add vinegar, water, salt, and sugar (if using). Bring to a boil, stir to dissolve the salt and sugar.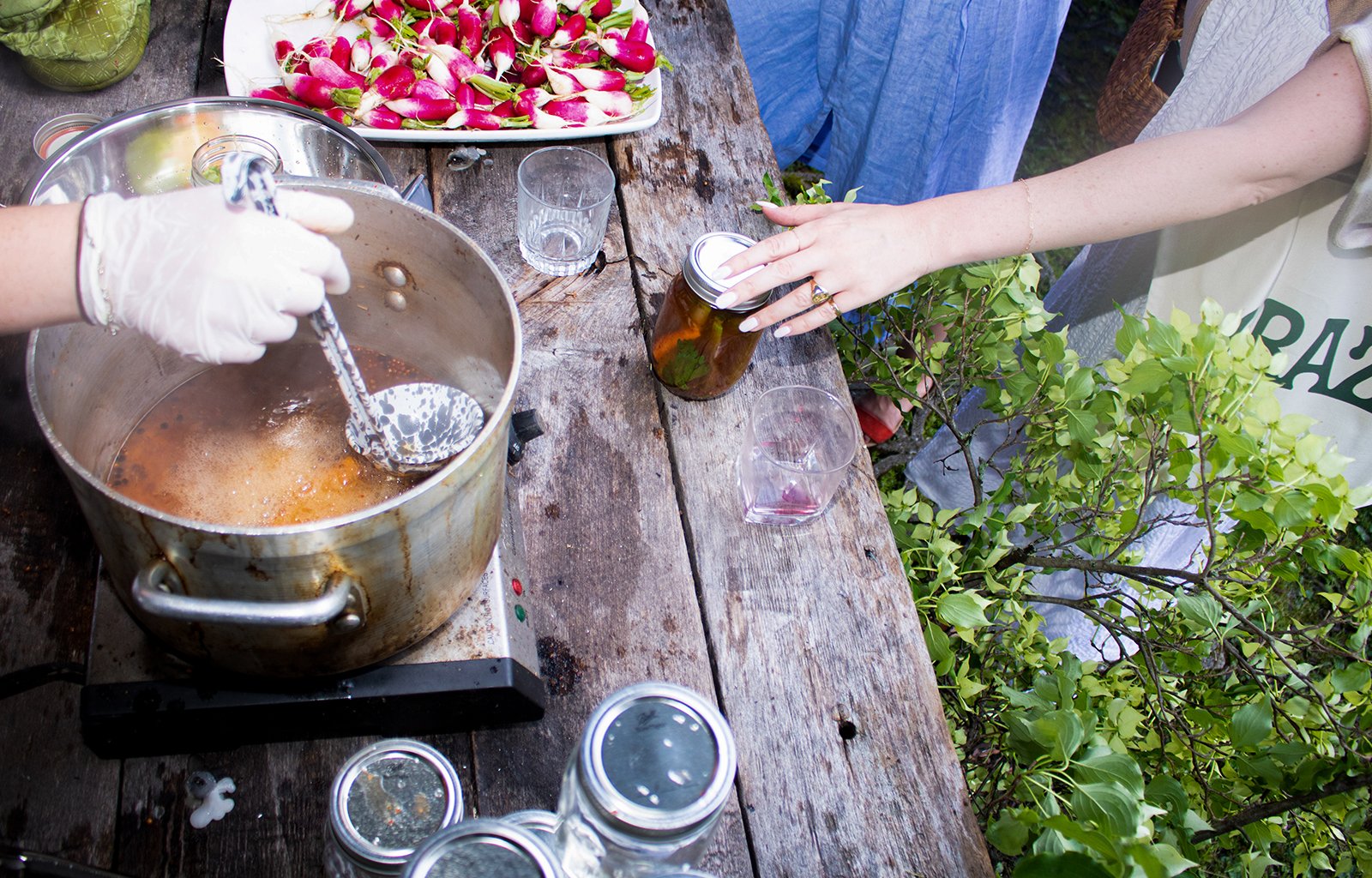 4
Pour the hot brine over the vegetables. You may not use all the brine which is okay!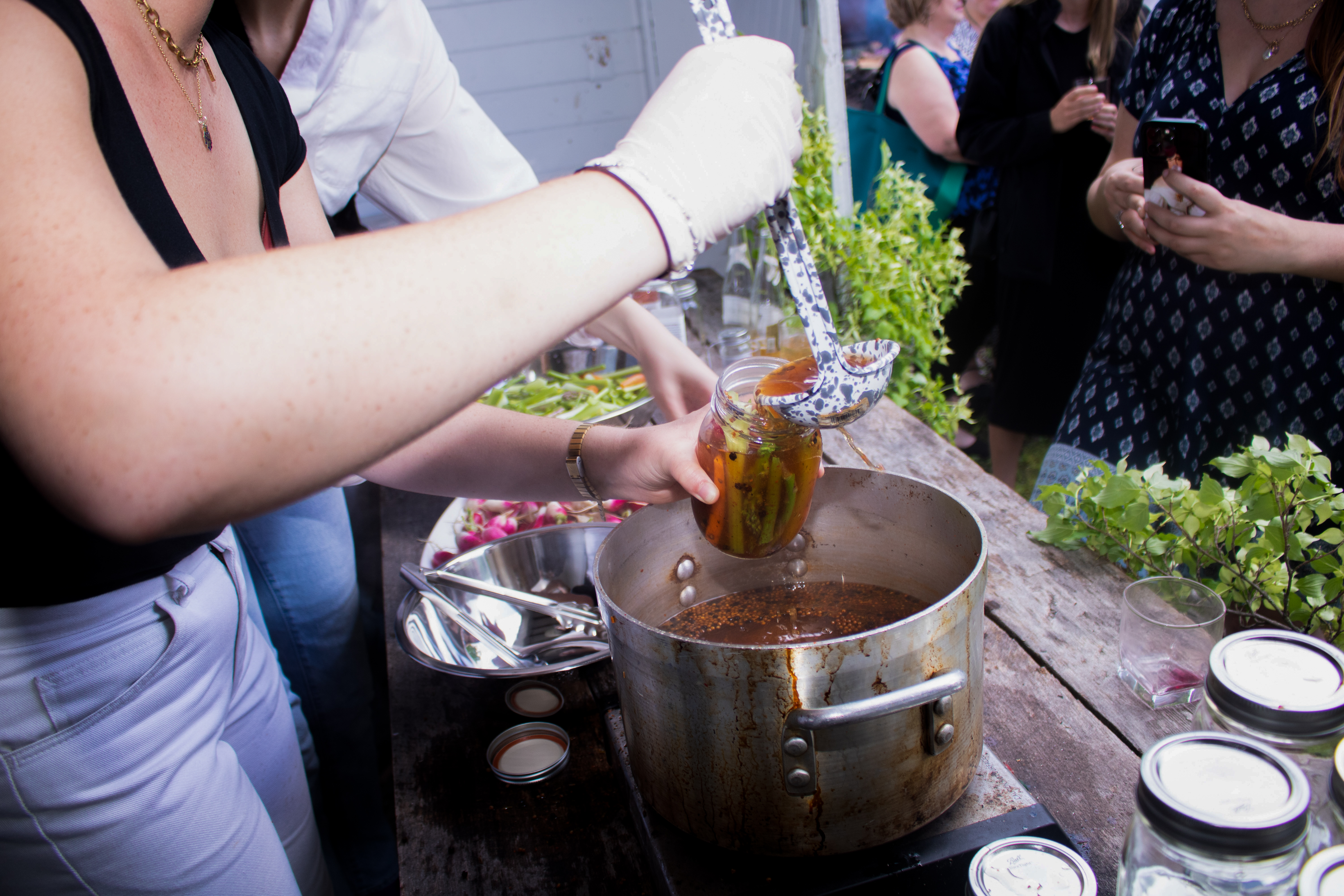 5
Remove any bubbles by tapping the side of the jar. Let the liquid cool to room temperature, then seal the jar.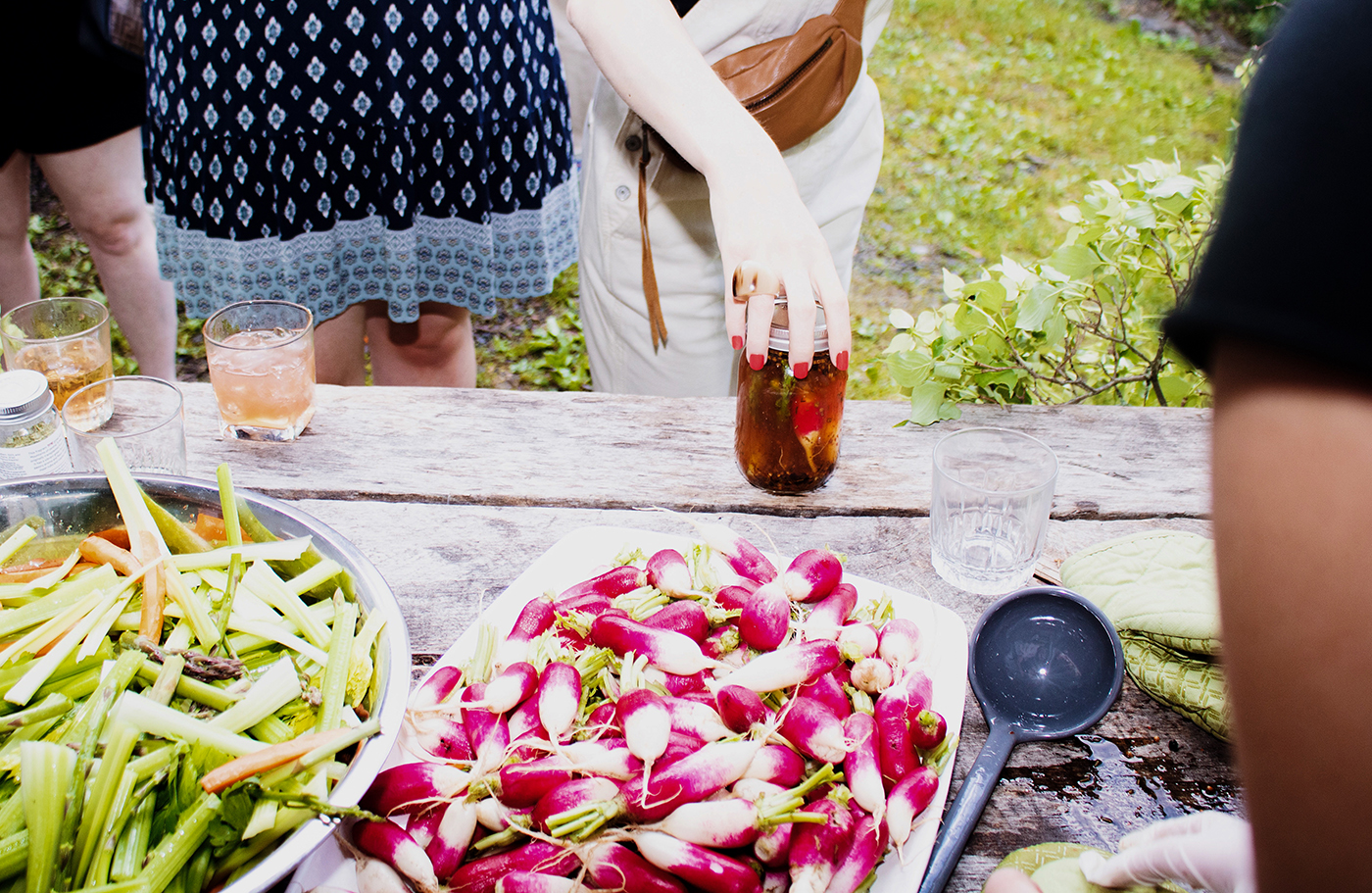 6
Store in the fridge for at least 48 hours, but they get more flavorful every day. Store up to a week. (And you can reuse the brine as-is).