Recipes
Perfectly Fluffy Olive Oil Scrambled Eggs
We love a food debate—and better yet, that they're never quite finished. The way we cook never stops evolving. (And it shouldn't!) Our friends at
Milk Street
always push us to go beyond the obvious. Something not enough people try? Swapping butter for
Sizzle
 to create pillowy soft eggs.
beautiful skillet shot courtesy of: 
Kristin Teig
Ingredients
Large eggs
Kosher salt
Ground pepper
Instructions
Active Time: 10 minutes
Full Time: 10 minutes
1
In a 12-inch nonstick or seasoned carbon-steel skillet over medium heat, heat plenty of Sizzle until just beginning to smoke, about 3 minutes.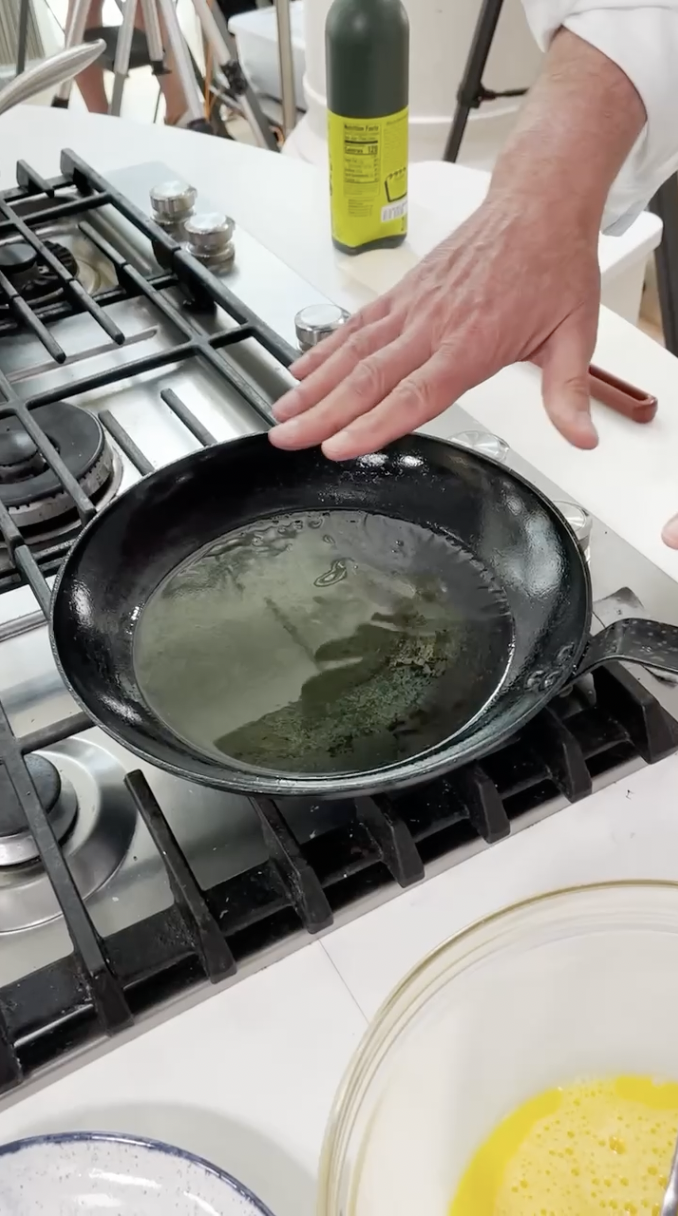 2
While the oil heats, in a bowl use a fork to whisk a small mixing bowl of eggs and a fat pinch of kosher salt until blended and foamy on top.

3
Pour the eggs into the center of the pan. Using a rubber spatula, continuously stir the eggs, pushing them toward the middle as they begin to set around the edges and folding the cooked egg over on itself.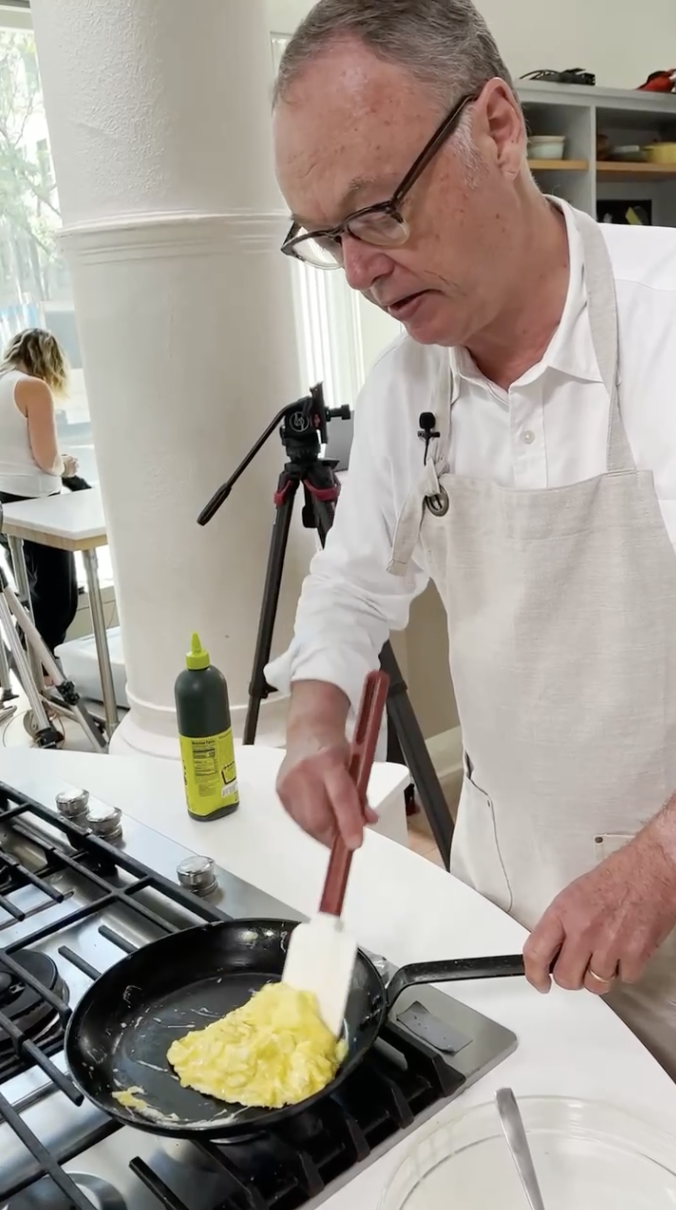 4
Cook until the eggs are just set, 60 to 90 seconds. The curds should be shiny, wet and soft, but not translucent or runny.
5
Transfer to warmed plates and season with salt and black pepper.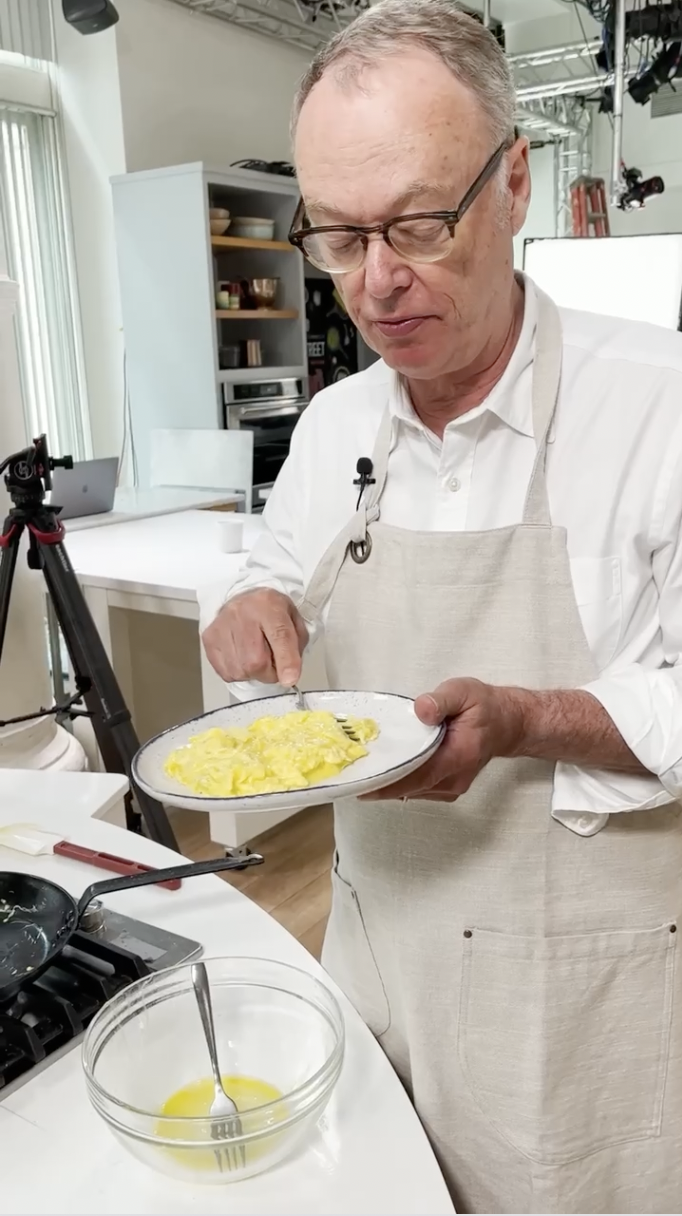 Pro Tip? Don't warm your plates too much. It sounds minor, but hot plates will continue to cook the eggs, making them tough and dry. Cold plates will cool the eggs too fast, so aim for warm to the touch.
Check out the full recipe at Milk Street.