Recipes
Sizzlin' Scallion Salsa Verde
Charred scallions, chiles, lime, cilantro, and Graza? Yep, it's that easy. Punchy, fresh, and simple to make, this
5-ingredient sauce
 leans on Sizzle and Drizzle to add layers of flavor and is perfect for s
pooning over grilled proteins and veggies. It can also be used as a marinade, dip, or sandwich spread!
Instructions
Active Time: 8 minutes
Full Time: 8 minutes
1
Toss the whole scallions with Sizzle, and few generous pinches of kosher salt. Set a large cast iron grill pan over high heat. Add scallions and press down to make contact with the pan. Cook, turning occasionally, until they have softened a bit and develop some char marks, about 4-5 minutes.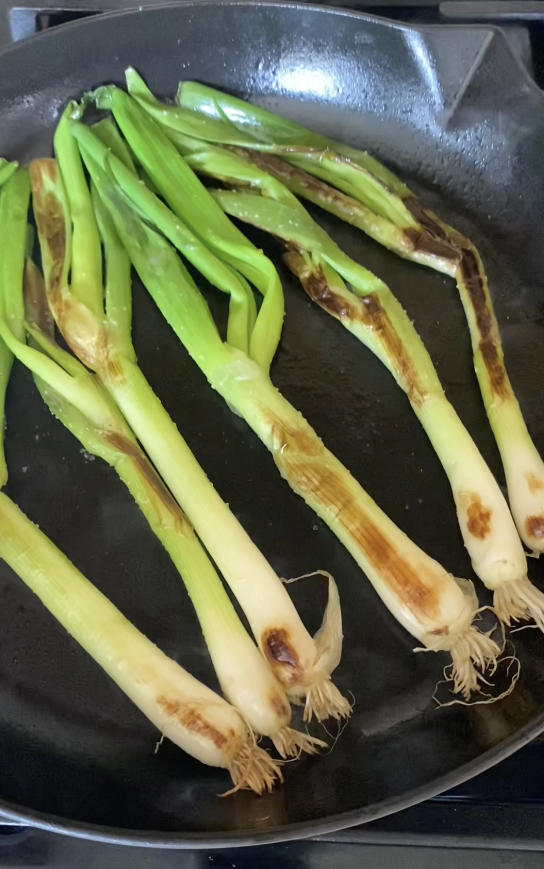 2
Transfer the charred scallions to your cutting board and trim off root ends. Roughly chop scallions and add them to your mixing bowl. Fold in the serrano, lime zest and juice, cilantro, and Drizzle. Season generously with a few pinches of kosher salt to taste.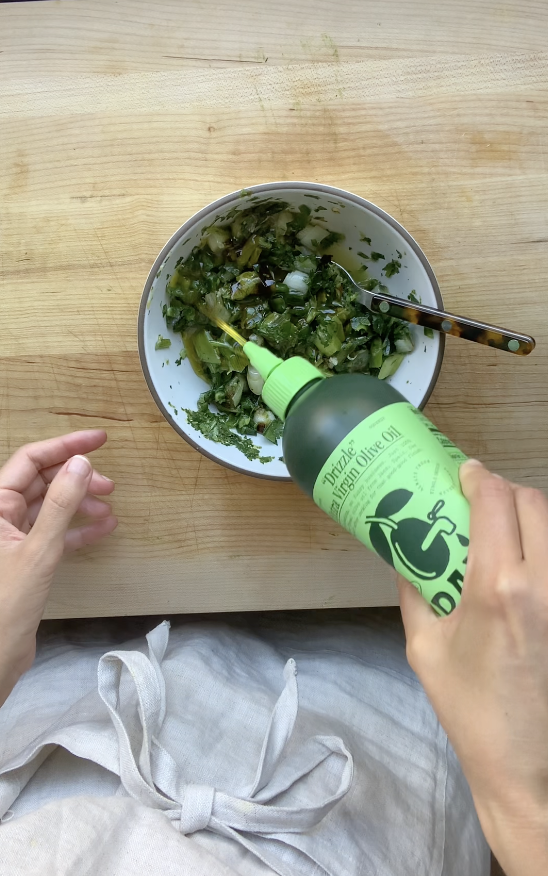 3
Spoon over grilled or roasted protein and veggies, or use as a marinade, dip, or spread! It also makes for an easy, delcious appetizer when paired with some yogurt or burrata and crusty bread. Store in an airtight container in the fridge for later use. If you go that route, let it reach room temp before using.