Ingredients
6 cloves garlic, thinly sliced
3 ramps, leaves and stem thinly sliced (can substitute with 1 leek)
½ cup Parmesan cheese, grated
1 teaspoon crushed red pepper flakes
Zest from 1 lemon
Instructions
Active Time: 20 min.
Full Time: 20 min.
1
Prepare Ingredients: Bring a large pot of water to a boil. Line a plate with paper towels and set aside.
2
Fry Garlic: In a high sided pan (large enough to hold cooked pasta), add ¼ cup Sizzle and place over medium-high heat. When oil is shimmering, add garlic. Fry until golden, 1-2 minutes.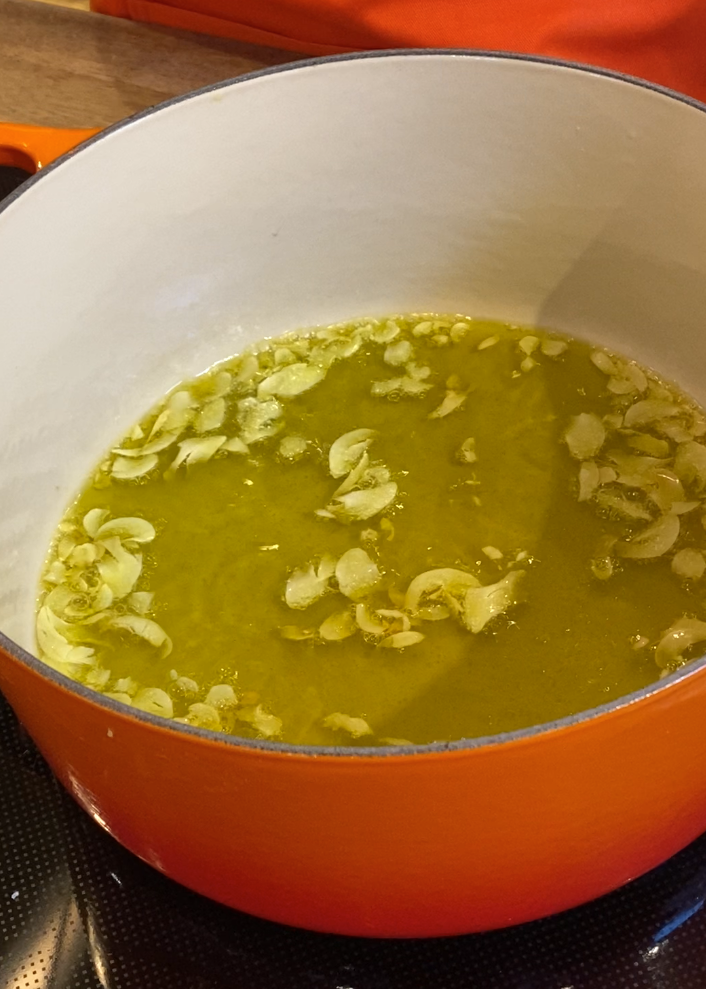 3
Using a slotted spoon, remove garlic and place on a paper towel lined plate to drain. Season garlic with a pinch of salt.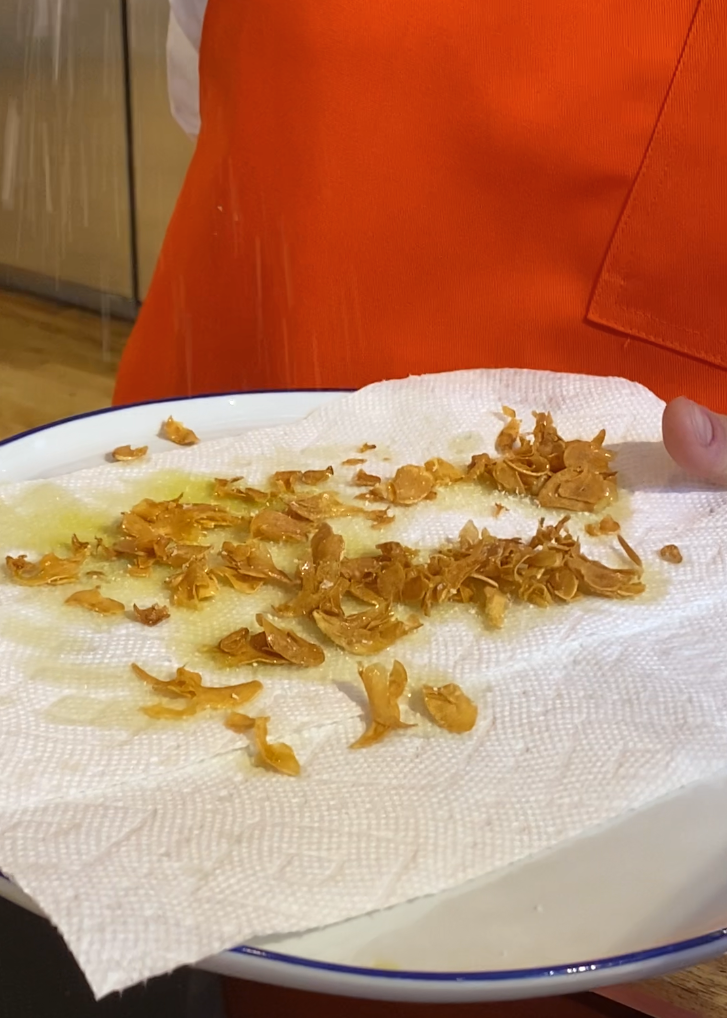 4
Infuse Olive Oil: Remove oil from heat and add ramps to oil. Set aside to infuse while pasta cooks.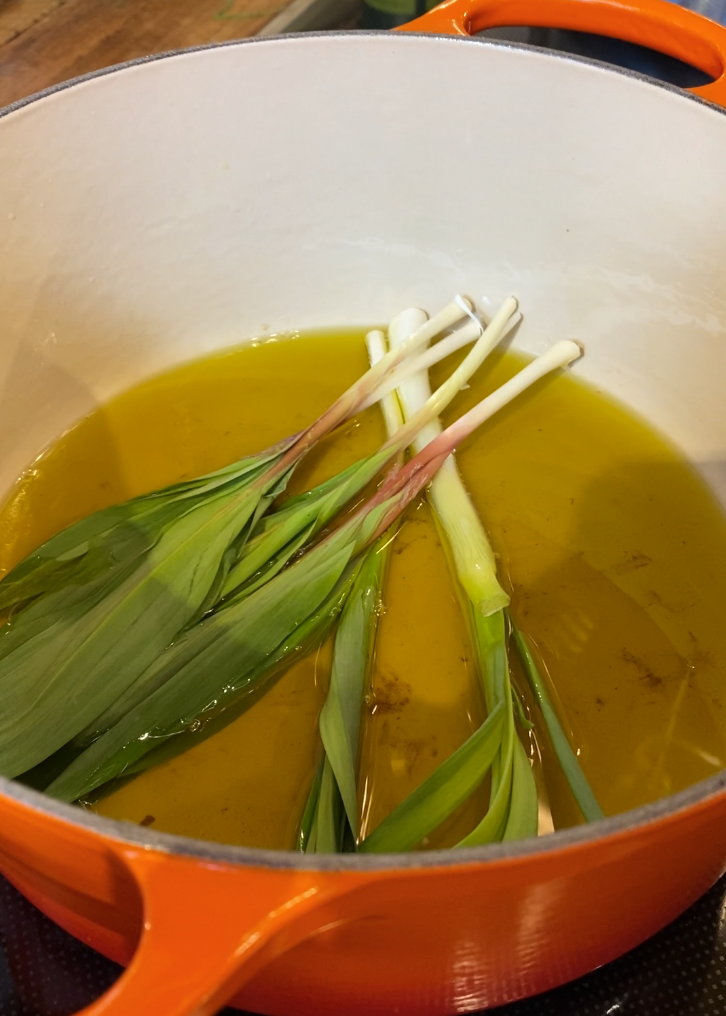 5
Cook Banza: Add 1 box of Banza spaghetti to pot with boiling water and season generously with salt. Cook according to package directions. Once cooked, reserve ¼ cup pasta water.
6
Finish Pasta: Transfer Banza to pot with infused oil. Add Parmesan and 1 tbsp pasta water at a time, tossing gently until sauce is coated. Taste and season with salt and pepper as desired. Garnish with reserved fried garlic, crushed red pepper flakes, zest from 1 lemon and a big squeeze of Drizzle.
7
Enjoy!