Recipes
Bon Appétit's Best Pesto
Your search for the ultimate most delicious (but simple and easy to make) pesto is over... our besties at Bon Appétit are sharing their ultimate pesto how-to, featuring LOTS OF DRIZZLE!
By Andy Baraghani | @andybaraghani
Ingredients
½ cup pine nuts
3 oz Parmesan, grated (about ¾ cup)
2 garlic cloves, finely grated
6 cups basil leaves (about 3 bunches)
¾ cup Drizzle
1 tsp kosher salt
Instructions
Active Time: 15 minutes
Full Time: 20 minutes
1
Preheat oven to 350 F. Toast pine nuts on a rimmed baking sheet (or quarter sheet pan), tossing once halfway through, until golden brown, 5–7 minutes. Transfer to a food processor and let cool. Add cheese and garlic and pulse until finely ground, about 1 minute.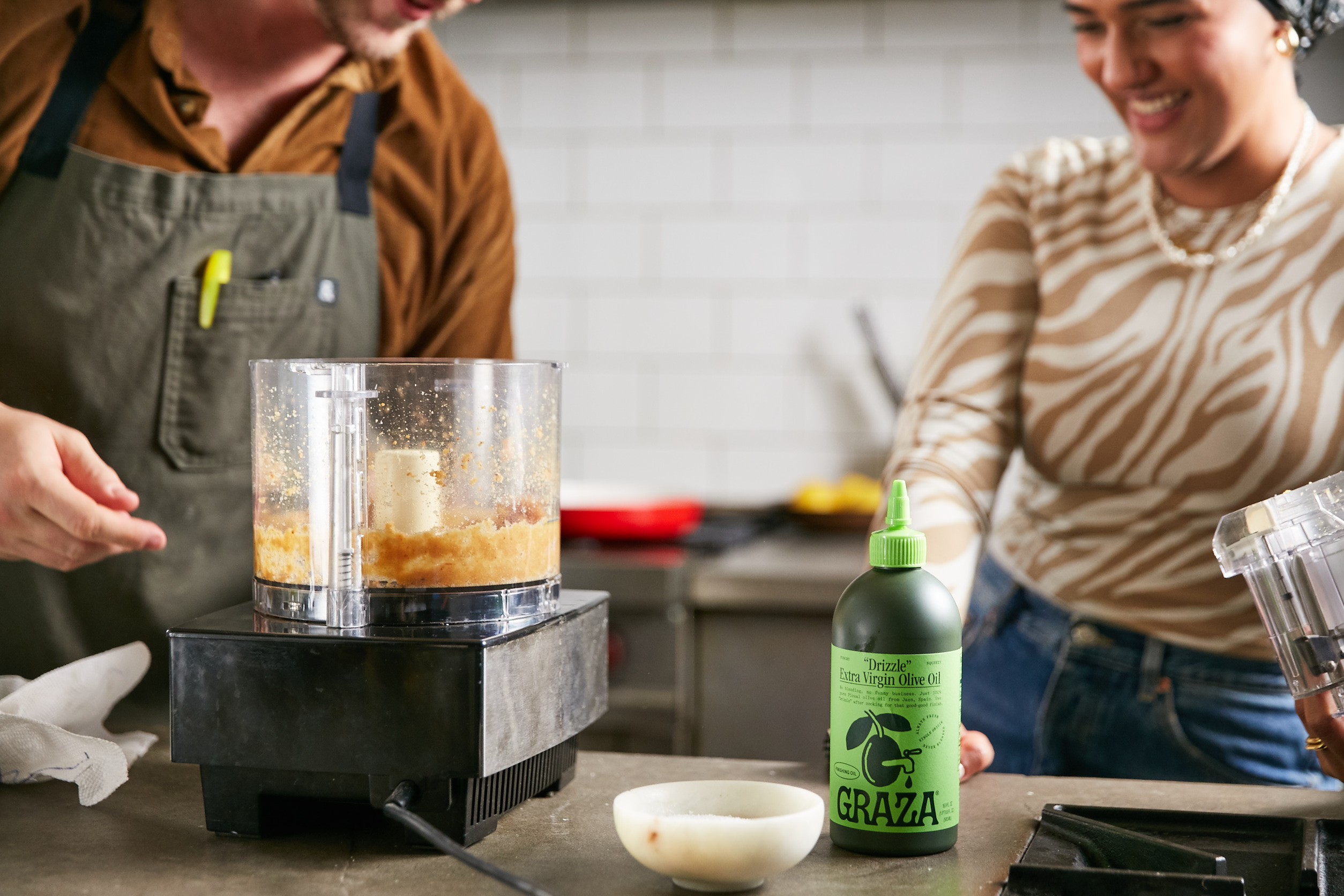 2
Add basil and place the top back on. With the motor running, add Drizzle in a slow and steady stream until pesto is mostly smooth, with just a few flecks of green, about 1 minute. Season to taste with salt.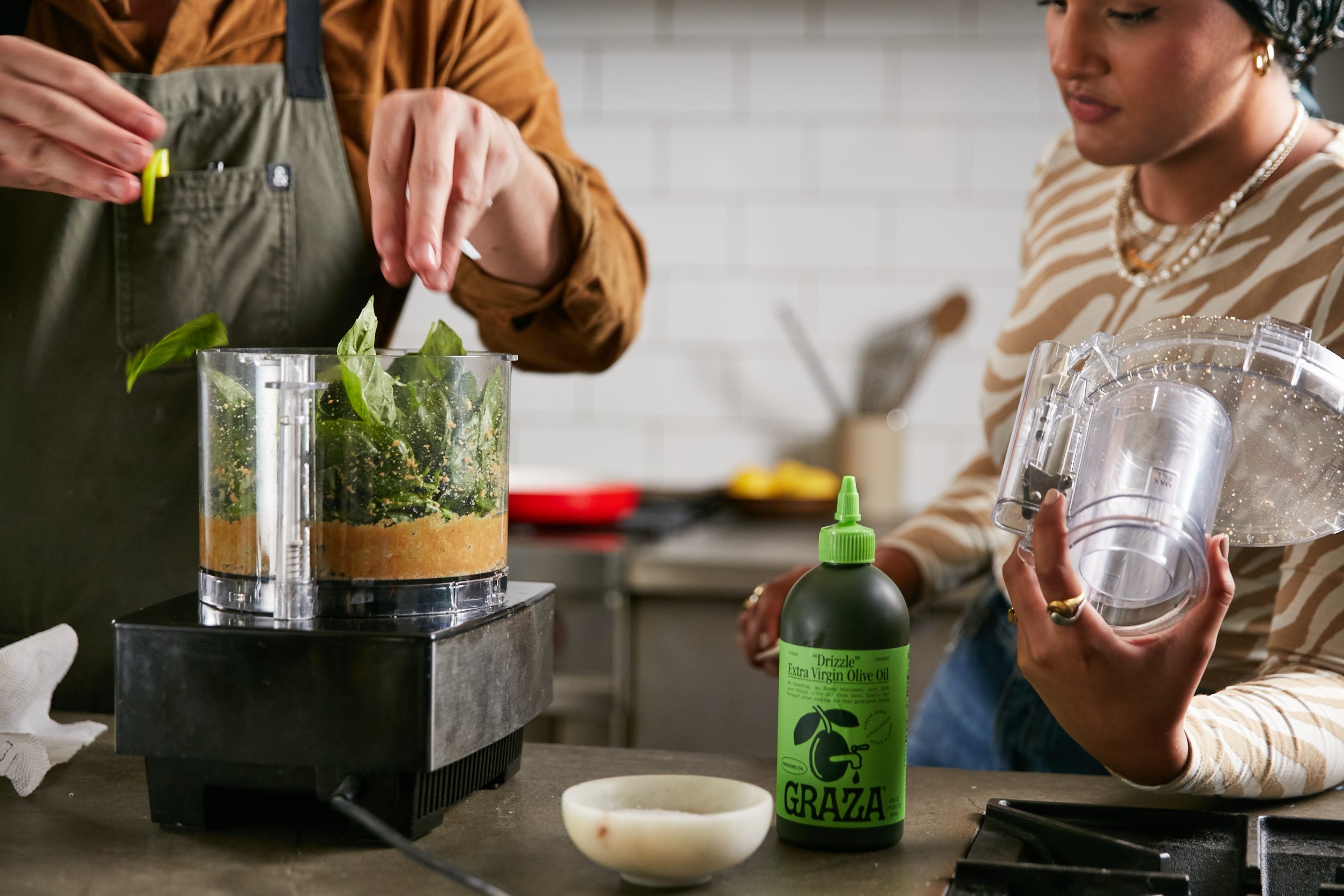 3
Pesto can be made 1 day ahead. Top with ½" Drizzle to prevent browning and oxidation, and store in a covered container to chill.