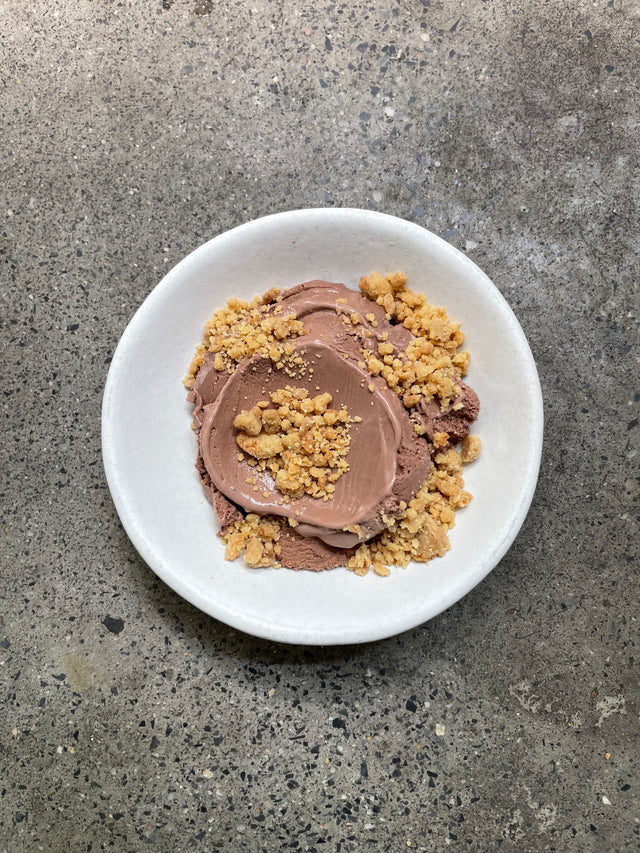 Recipes
Caleta's Drizzle Crumble
Love a fresh twist on a classic combo? These tasty olive oil crumbles from the ice cream experts behind Bad Habit and Caleta will take your scoop of chocolate from YUM to WOWWWWW ;)
Ingredients
50g sugar
50g all purpose flour
33g unsalted butter
18g Drizzle
Pinch of salt
Instructions
Active Time: 10 minutes
Full Time: 25 minutes
1
Pre-heat oven to 350 F and line a sheet tray with parchment paper.
2
Mix all ingredients in a bowl. Spread the mixture out on the sheet pan.
3
Bake for 15 minutes, before taking out to cool and store at room temperature in a dry, air-tight container. Best used within two weeks.