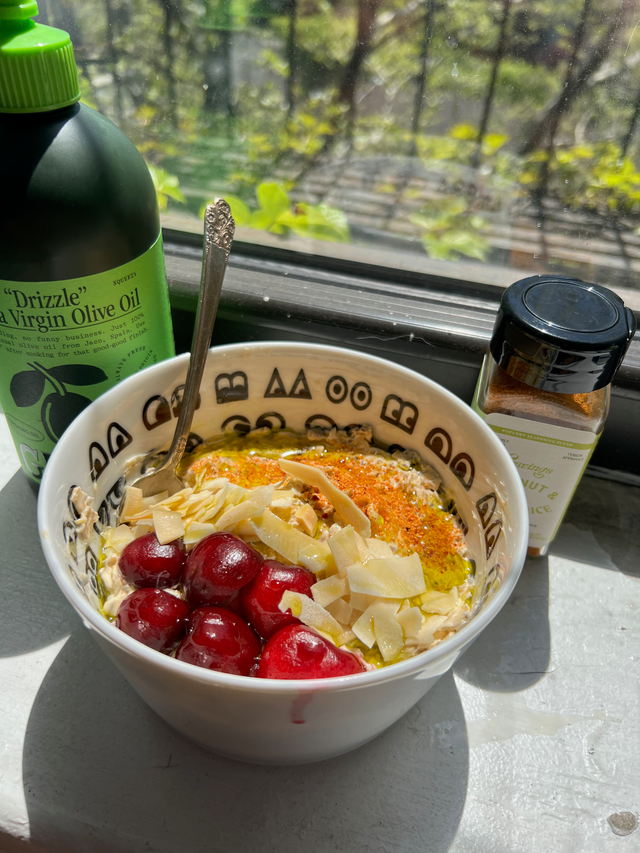 Recipes
Chrissy Teigen's Coconut Mango Overnight Oats with Drizzle
We LOVE this recipe for overnight oats from Chrissy Teigen's cookbook Cravings. It's packed with nutrients and totally customizable - just add your favorite fruits and DRIZZLE! It brings such a fun punch and unexpected but delicious taste to this recipe.
by Chrissy Teigen | @chrissyteigen
Instructions
Active Time: 5 minutes
Full Time: 8 hrs
1
Combine 1 cup oats, 1 ⅓ cups coconut milk, 1 tbsp chia seeds, 1 tbsp Cravings Coconut & Mango Sticky Rice seasoning, half of the chopped mango, and a hefty pinch of kosher salt in an airtight container. Store the rest of the mango in a separate container in the fridge.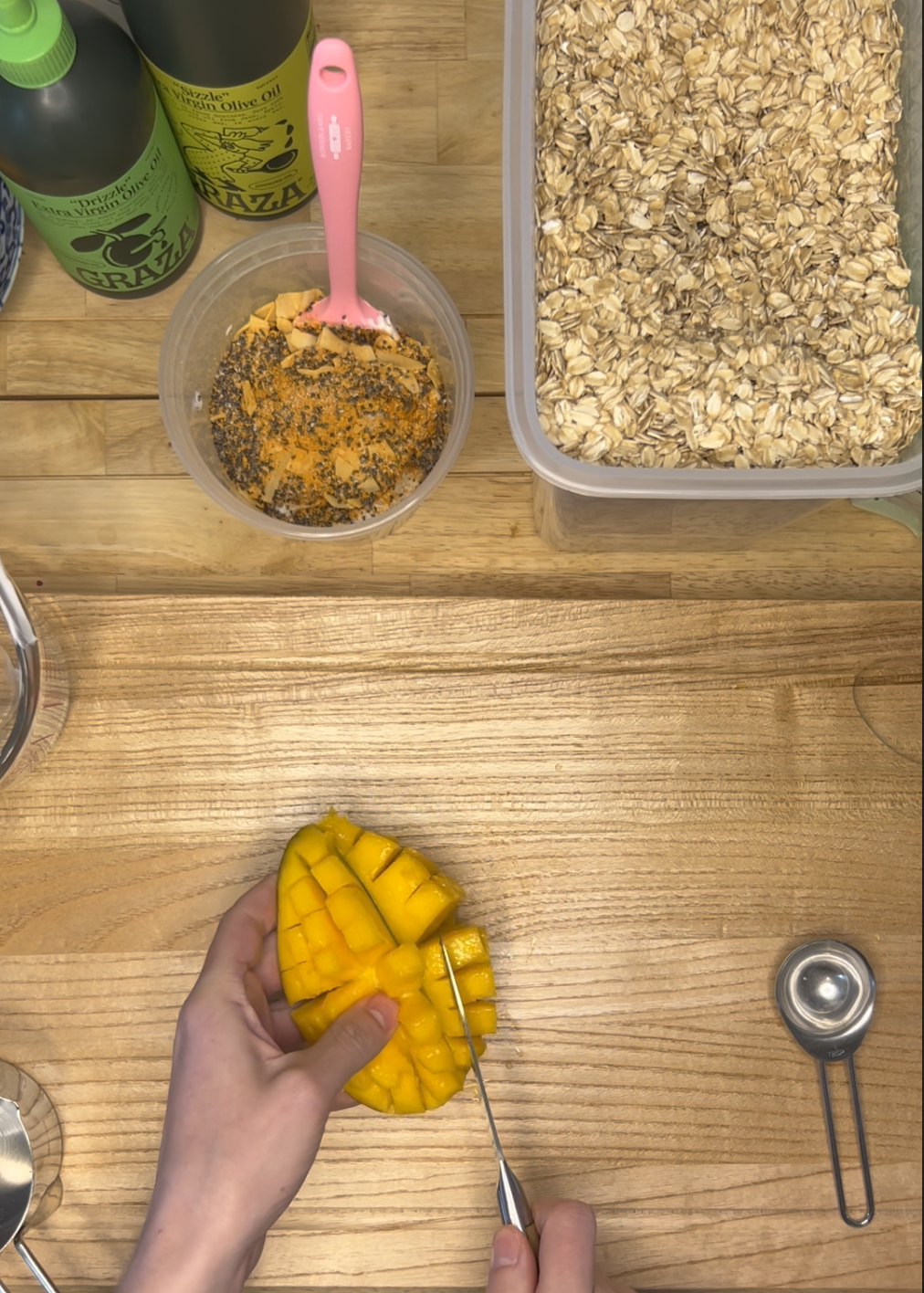 2
Top with a big squeeze of Drizzle.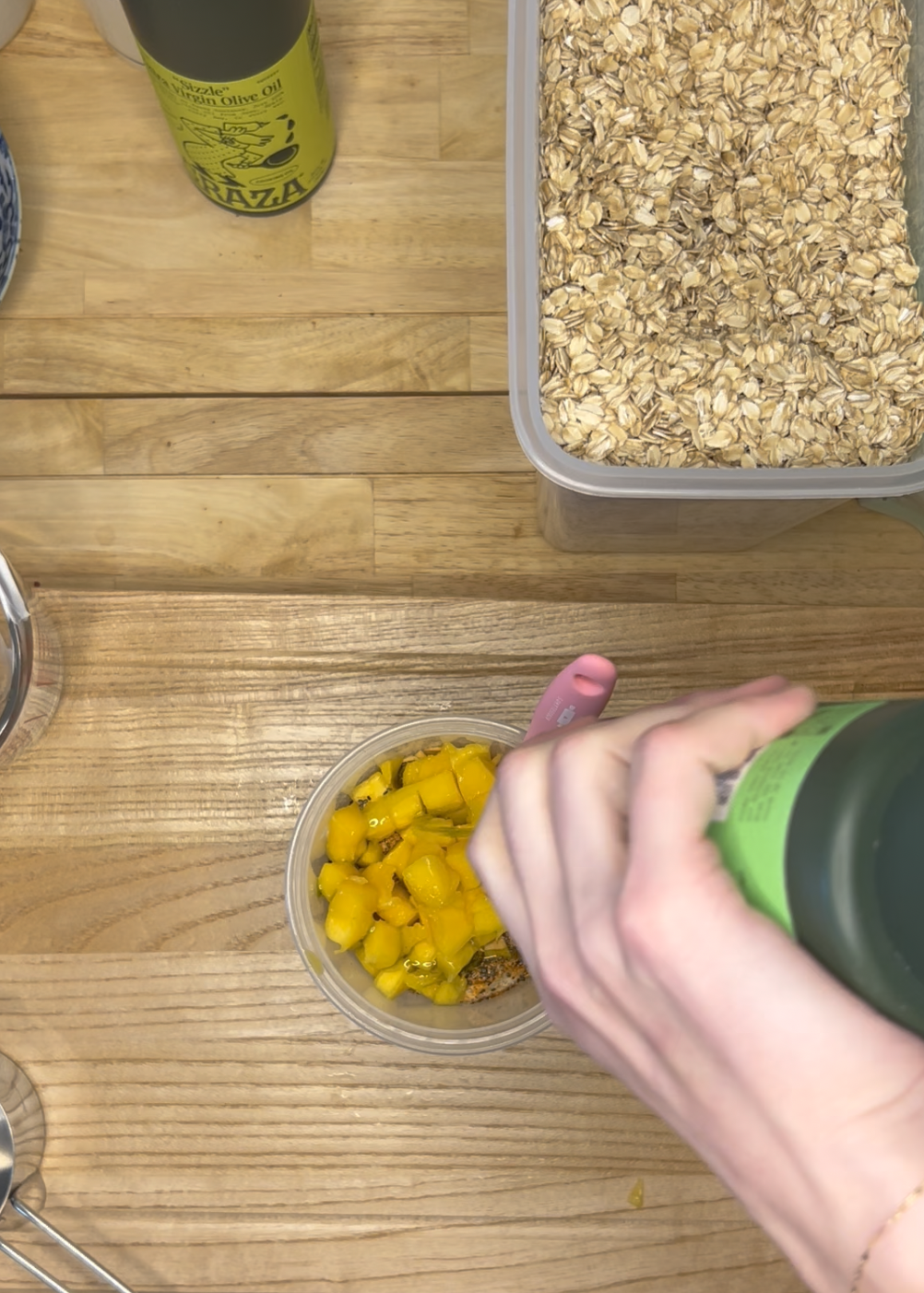 3
Mix with a spoon and store in the fridge overnight.
4
The next day, top each portion with 2 tablespoons toasted coconut, the other half of the chopped mango, and any other fresh fruit you love!
5
Give it another big squeeze of Drizzle.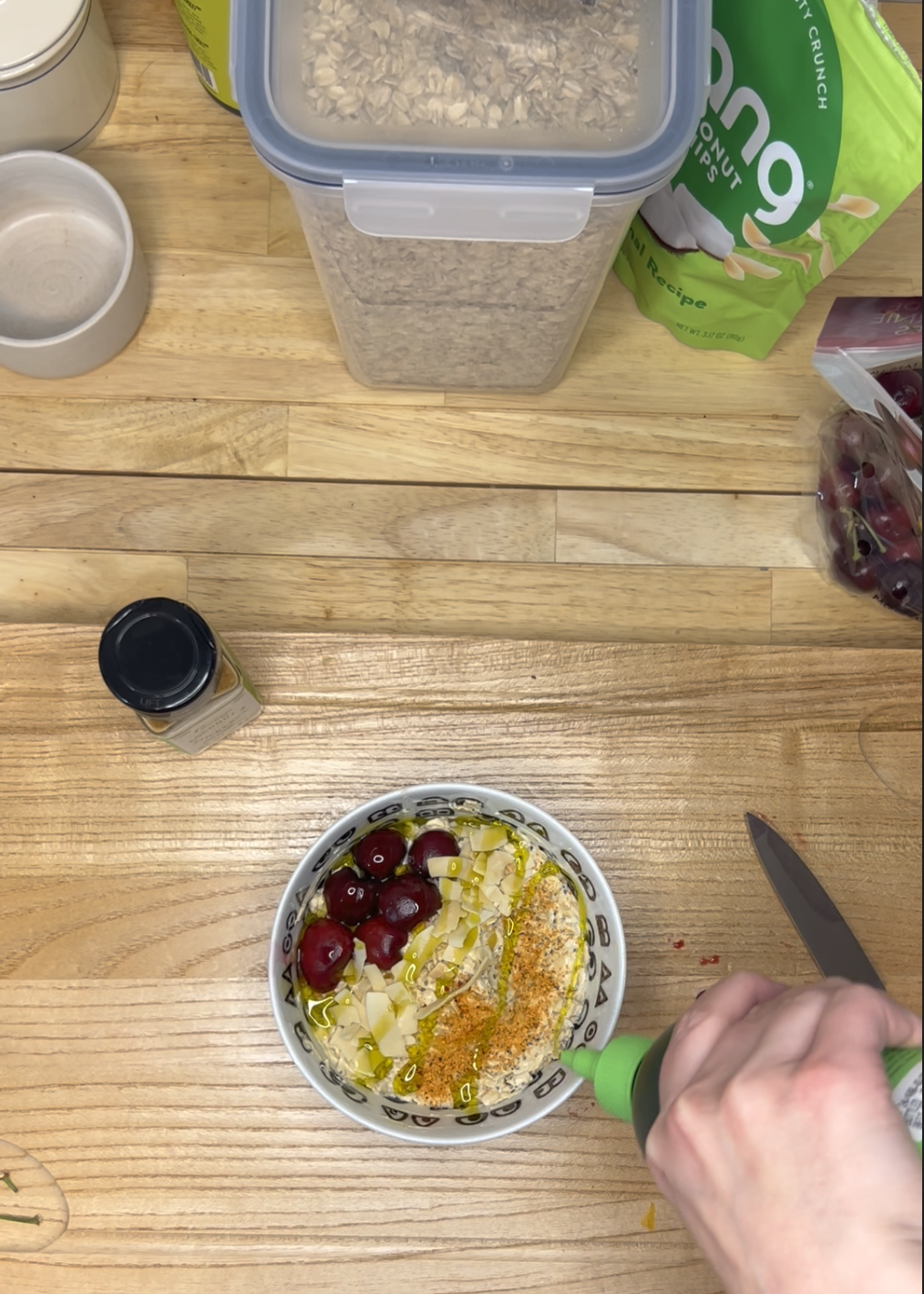 6
Enjoy! Leftovers can be stored in the fridge for up to three days.