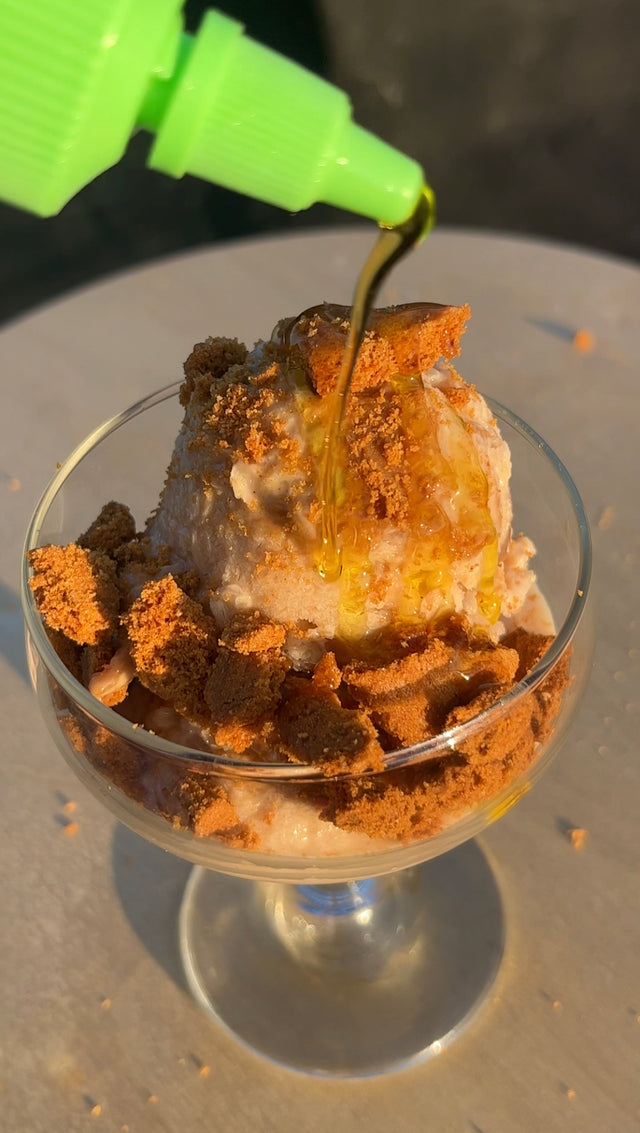 Recipes
Cookie Butter Ice Cream with Califia Farms
Do you finish a jar of cookie butter with a spoon? (We're not judging.) Say hello to the yummiest no-churn ice cream - made with Califia Farm's Cookie Butter Creamer and also made for finishing by the spoonful.
by Califia Farms | @califiafarms
Instructions
Active Time: 10 min
Full Time: 6 hours
1
Add coconut cream, to a blender and mix on high for 2-3 minutes.
2
Add in the creamer, Drizzle, salt, and vanilla extract, and pulse for about 15 seconds.
3
Pour mixture into a freezer-safe container. Swirl the cookie butter into the mixture using a spoon or butter knife, and freeze for 6 hours.
4
Remove from freezer, scoop into bowl, top with crushed speculoos cookies, drizzle some extra Drizz on top, and enjoy!