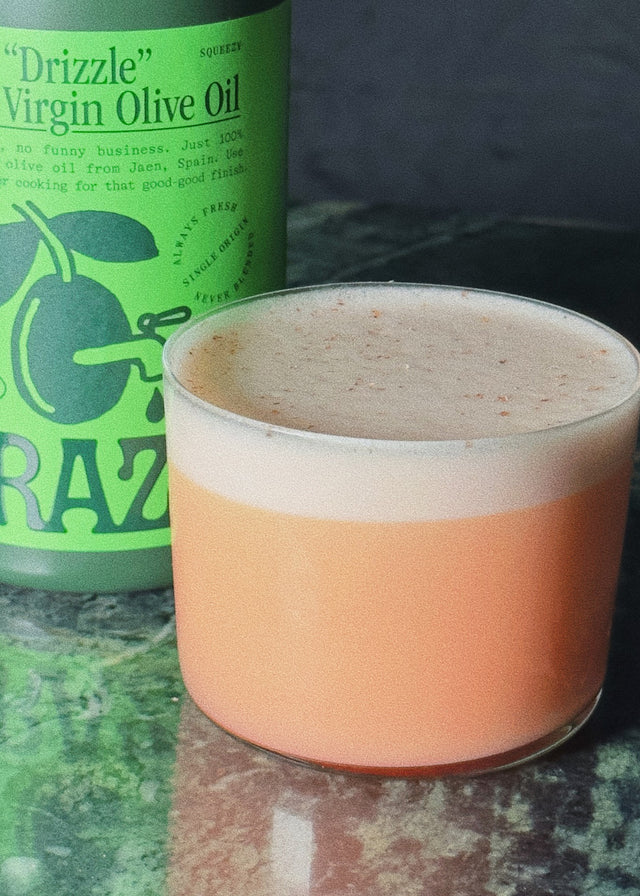 Recipes
Cranberry Sherry Cobbler
The perfect cocktail to carry you through the holiday season (and made with
Drizzle
!) courtesy of our friends at
Very Good Drinks
. If you're a visual learner, check out their
reel How-To
 for an easy step by step ;)
Ingredients
For the syrup
1 cup whole cranberries (fresh or frozen)
½ cup sugar
½ cup hot water
For the drink
1.5 oz of Amontillado Sherry
1 oz Cranberry Syrup
¾ oz Lemon Juice
¾ oz Aquafaba (or 1 egg white)
0.5 oz Drizzle
Instructions
Active Time: 30 min
Full Time: 3 hours 30 min
1
Begin with the syrup! In a medium bowl, muddle the cranberries (if using frozen crans skip this step)
2
Throw the sugar in with the squished cranberries and mix well.
3
Cover the bowl and let it sit for at least 3 hours at room temp.
4
Pour 1/2 cup of hot water into your mixture and stir until the sugar is dissolved.
5
Strain out the cranberry bits and bottle the syrup. (Tip! Save the strained cranberry to use in your homemade cranberry sauce)
6
Now it's time to make your drink! In a shaker tin, add all of the ingredients and dry shake to emulsify.
7
Add ice to the shaker and shake vigorously for 10-15 seconds.
8
Fine strain into a coupe glass and garnish with freshly grated nutmeg. Cheers!
*No time for the syrup?? Muddle a handful of cranberries (~10) in your shaker tin before adding the rest of the ingredients. Sub in 1 oz simple syrup.