Recipes
Creamy Yogurt Drizzle Popsicles
We turned the divine combination that is EVOO + ice cream into a popsicle and sprinkled on some CARAMELIZED PEPITAAAS!!! Sweet, salty, and deliciously creamy—they're an ideal pull-from-the-fridge finale to any summer day.
Ingredients
For the Popsicle Base:
1 14½ oz can sweetened condensed milk
½ cup whole fat greek yogurt or labneh
1 ½ cups heavy whipping cream
2 tsp vanilla extract
A very fat pinch of flaky sea salt
½ cup Drizzle
For the Caramelized Pepitas:
½ - ¾ cups raw pepitas or pumpkin seeds (shelled)
1 tbsp maple syrup
A very fat pinch of flaky sea salt
2 tbsp Sizzle
Supplies:
Popsicle molds
Popsicle sticks
Wax paper
Instructions
Active Time: 15 minutes
Full Time: 6 hrs
1
30 minutes before you begin, place a metal bowl in the fridge along with a whisk. Allow the bowl to chill until you're ready to start whipping the cream—this will help it whip quickly and form firm peaks.
2
In a smaller bowl, stir together the sweetened condensed milk, greek yogurt, vanilla, and salt until a cohesive mixture forms.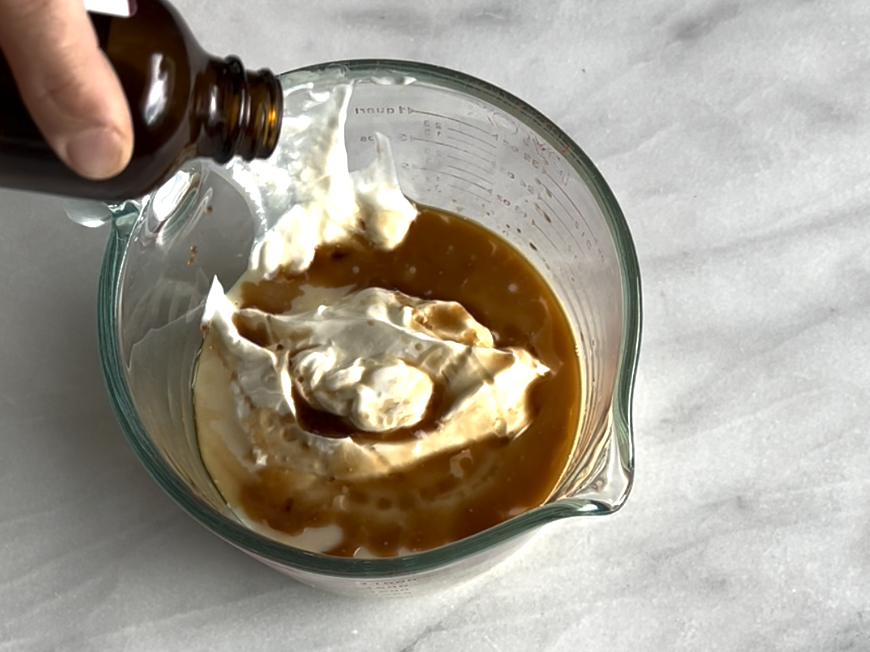 3
Pull your bowl from the fridge and whip the cream with the whisk until firm peaks form. (You can also do this with a mixer, just be sure your beaters and bowl are cold!)
4
Once you have nice peaky peaks in the cream, gently fold the whipped cream into the yogurt mixture to combine. Drizzle in the Drizzle and stir gently with a spatula to combine.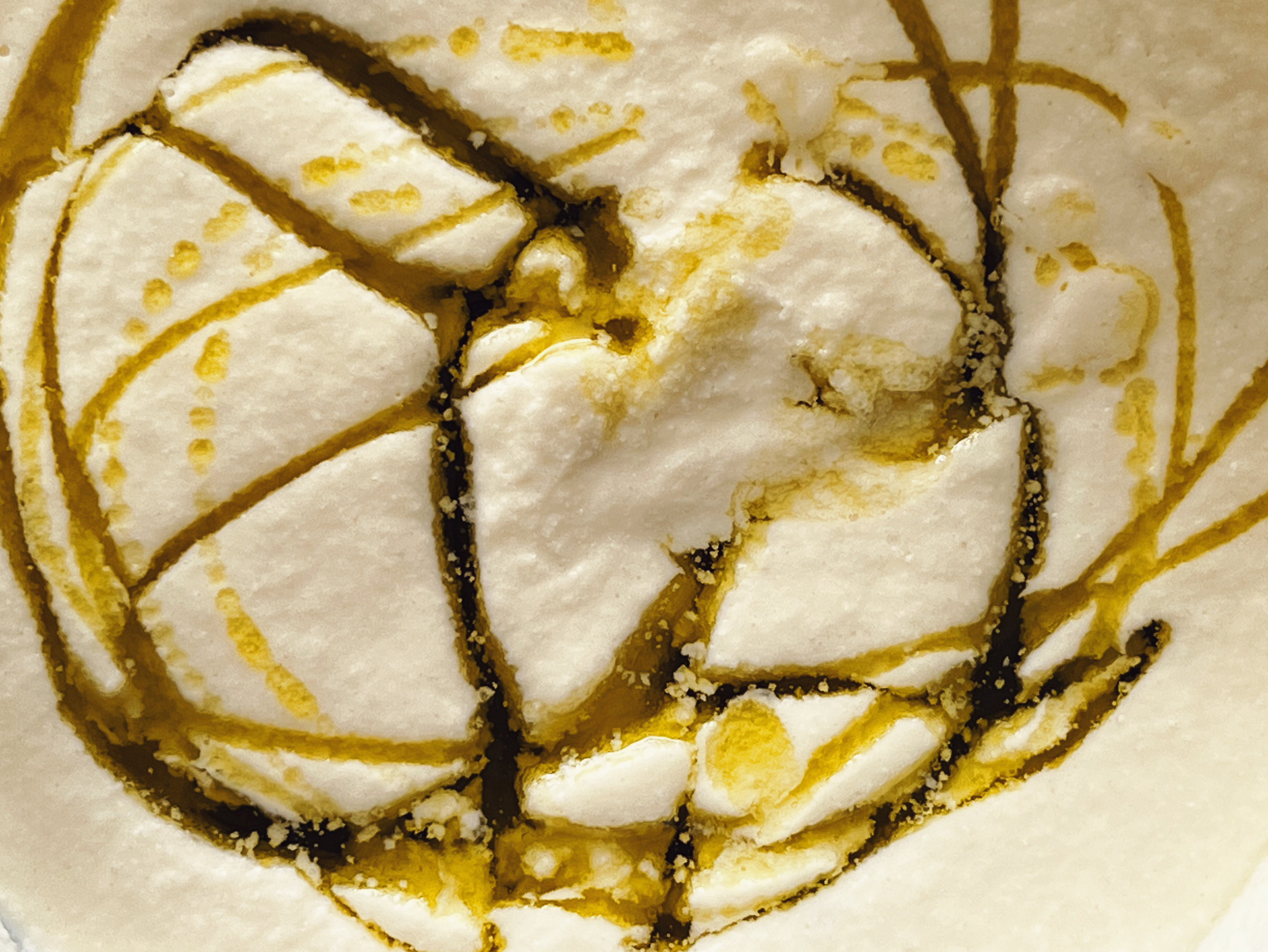 5
Transfer the popsicle base to popsicle molds and allow to freeze until set—roughly 4-6 hours.
6
Pepita time!! Warm a small skillet over medium-high heat. Add Sizzle, then the pepitas, and stir to coat. Next add the maple syrup and stir to combine until some of the moisture from the maple evaporates, and the pepitas start to pop and become fragrant (around 2-3 minutes). Transfer to a plate to cool.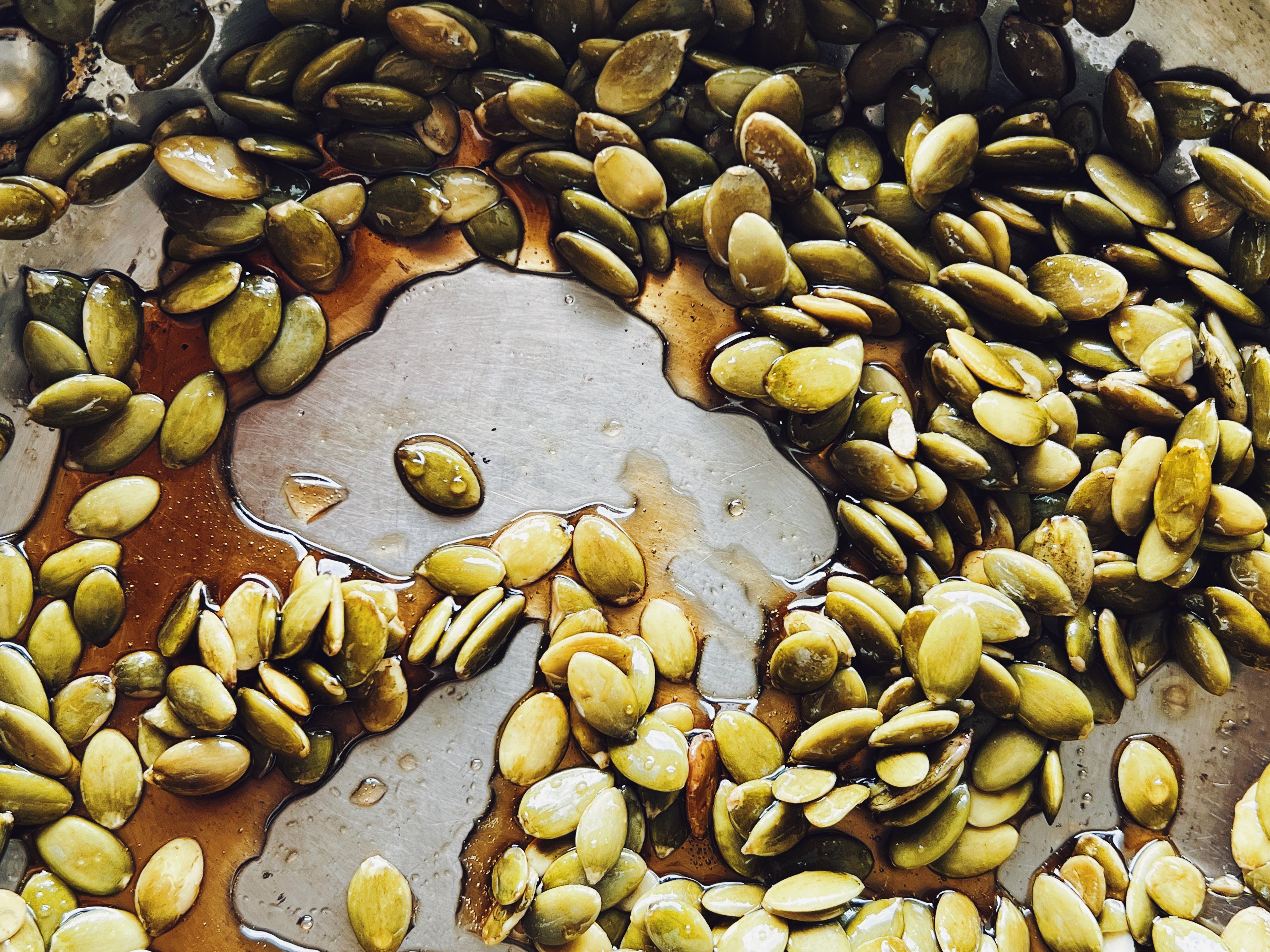 7
Once frozen, prepare a work surface to top your popsicles. Line a large plate with waxed paper and set it aside to retrieve your caramelized pepitas.
8
One by one, run the molds under warm water to release the popsicles. Sprinkle the pepitas over them and place on the wax paper lined plate. Place the plate back in the freezer to help them adhere, chilling for one minute before serving.