Recipes
Jess Damuck's Perfect Lemon Vinaigrette
This bright vinaigrette works on everything and comes together in seconds—a secret weapon worth memorizing. You can even use it as a marinade for chicken or fish!
by Jess Damuck | @jessdamuck
This recipe is from Drizzle Freak, our MINI cookbook with Jess Damuck (best-selling author of Salad Freak) and OXO.

Ingredients
½ shallot, minced
1 tsp whole grain dijon mustard
2 tbsp lemon juice
1 tsp honey
¼ cup Drizzle
Kosher salt
Freshly ground black pepper
Add Ins:
Freshly chopped chives, basil, dill or parsley
Swap Outs:
Whole grain dijon for regular dijon
Lemon juice for sherry vinegar or apple cider vinegar
Honey for maple syrup
Instructions
Active Time: 5 minutes
Full Time: 5 minutes
1
In a small bowl or in a jar with a tight-fitting lid, mix together shallot, dijon, lemon juice, honey, and Drizzle.
2
Whisk or shake until nicely emulsified and season with salt and pepper to taste.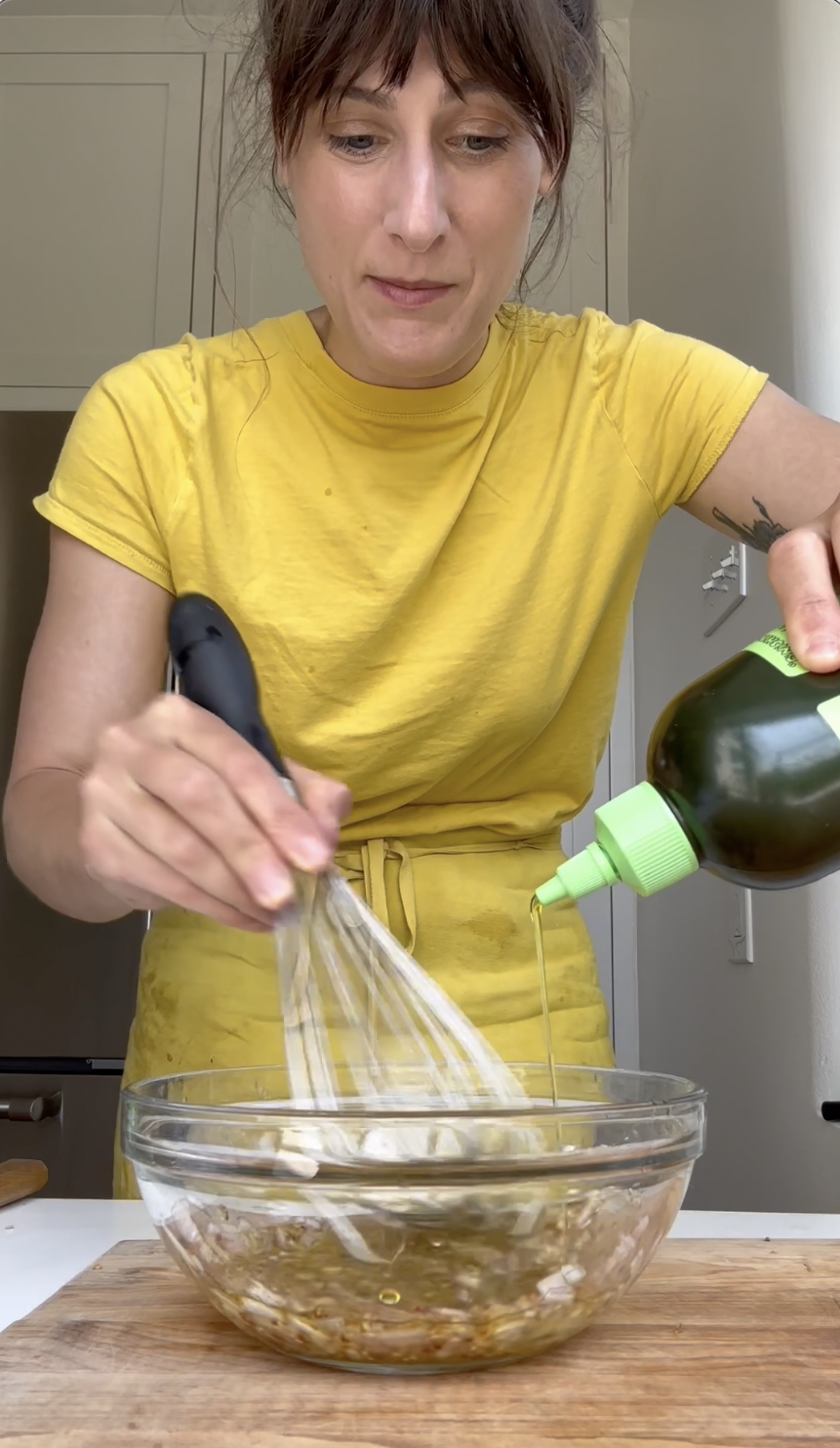 3
Use within a day or two.