Recipes
Garlic Roasted Potatoes
Is there anything better than Garlicky Potatoes?
Ingredients
2 fat garlic heads
3 pounds small red, purple, and yellow potatoes
1 1/2 teaspoons kosher salt
1 teaspoon freshly ground black pepper
4 sprigs fresh rosemary
Instructions
Active Time: 10 Minutes
Full Time: 1 Hour
1
Preheat the oven to 400 degrees F.
2
Cut the potatoes in half or quarters, then cut each head of garlic roughly in half. Arrange the potatoes and garlic in a single layer on a baking sheet. Add pieces of rosemary throughout.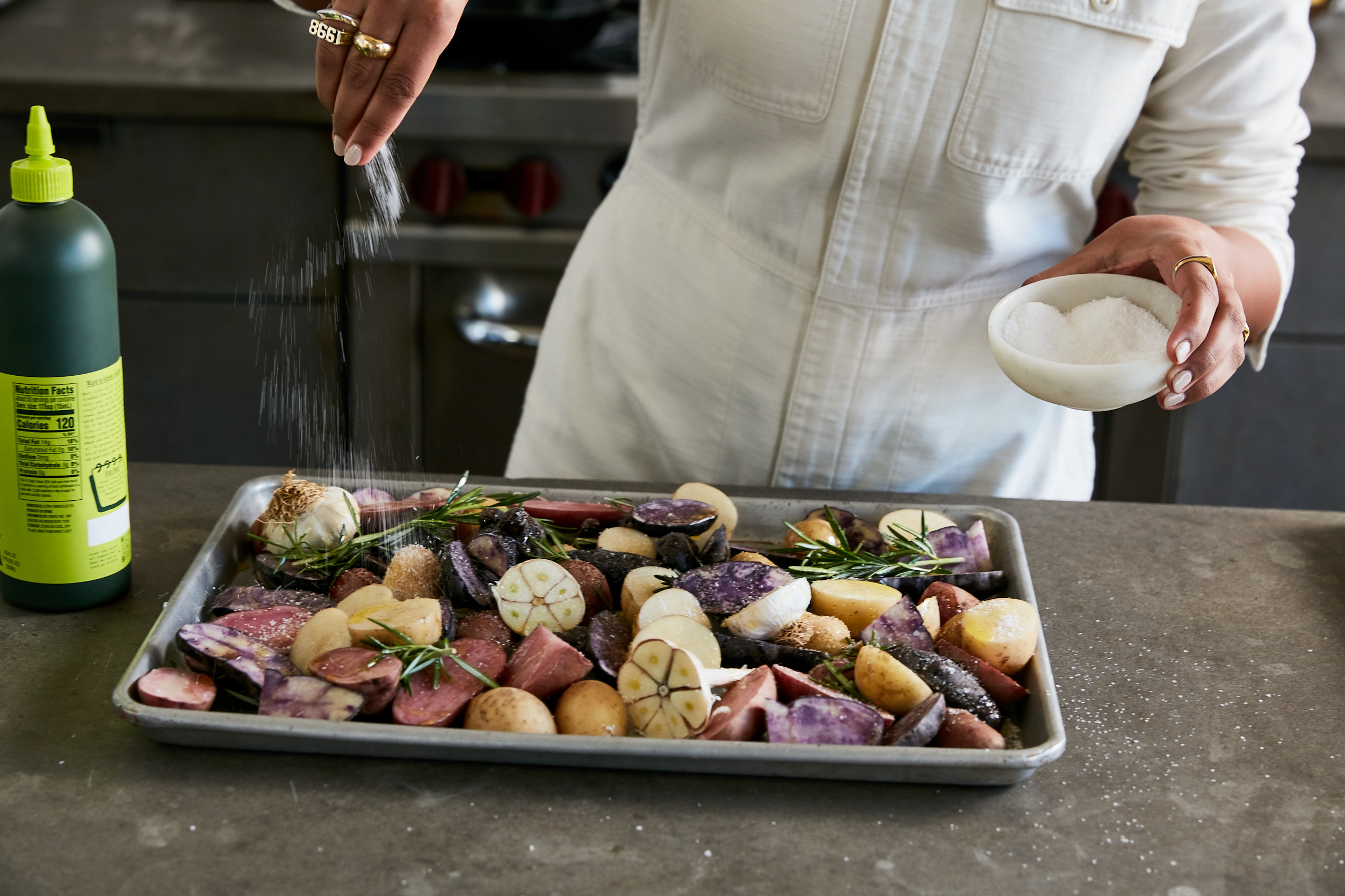 3
Drizzle with olive oil, then sprinkle with salt and pepper. Using hands, toss to ensure the potatoes are evenly coated.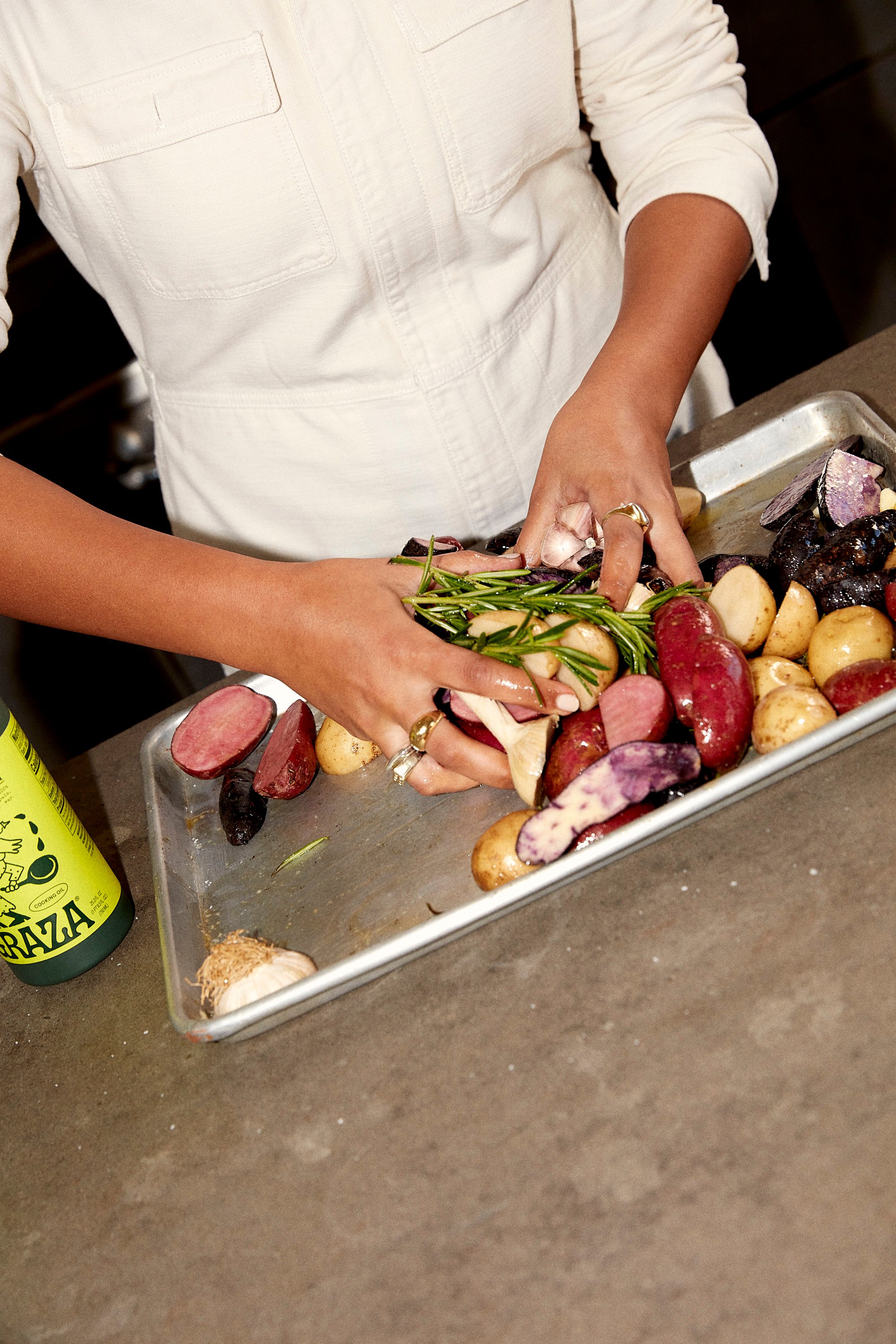 4
Roast in the oven for 45 minutes to 1 hour or until browned and crisp. Flip twice with a spatula during cooking in order to ensure even browning.