Recipes
Grazanog
Yup, we really did it: Graza-nog. The creamiest take on the winter classic—all thanks to plenty of
Drizzle
!
Ingredients
1 cup cream
3 cups milk
4 egg yolks
1/2 cup Drizzle
1/2 cup white sugar
1 tsp nutmeg
1 tsp vanilla extract
Sherry or Aged Spirit (optional)
Yields 40oz of Eggnog (without the added booze). This recipe can be halved or quartered for smaller servings.
Instructions
Active Time: 20 minutes
Full Time: 24 hours
1
In a saucepan over low heat, combine the cream and milk. Allow to simmer and reduce slightly for about 10 minutes, stirring occasionally.
3
Slowly spoon in a small amount of the steamed milk mixture into the egg yolk mixture, constantly stirring to temper the eggs.
4
Once tempered, pour the remaining milk into the tempered egg yolk mixture, stirring constantly.
5
Once the mixture has cooled slightly, add the nutmeg and vanilla extract.
6
Transfer the eggnog to a sealable container and place it in the freezer to chill overnight.
7
When ready to serve, place the frozen eggnog into a blender along with a splash of either milk or your favorite booze. Blend until smooth.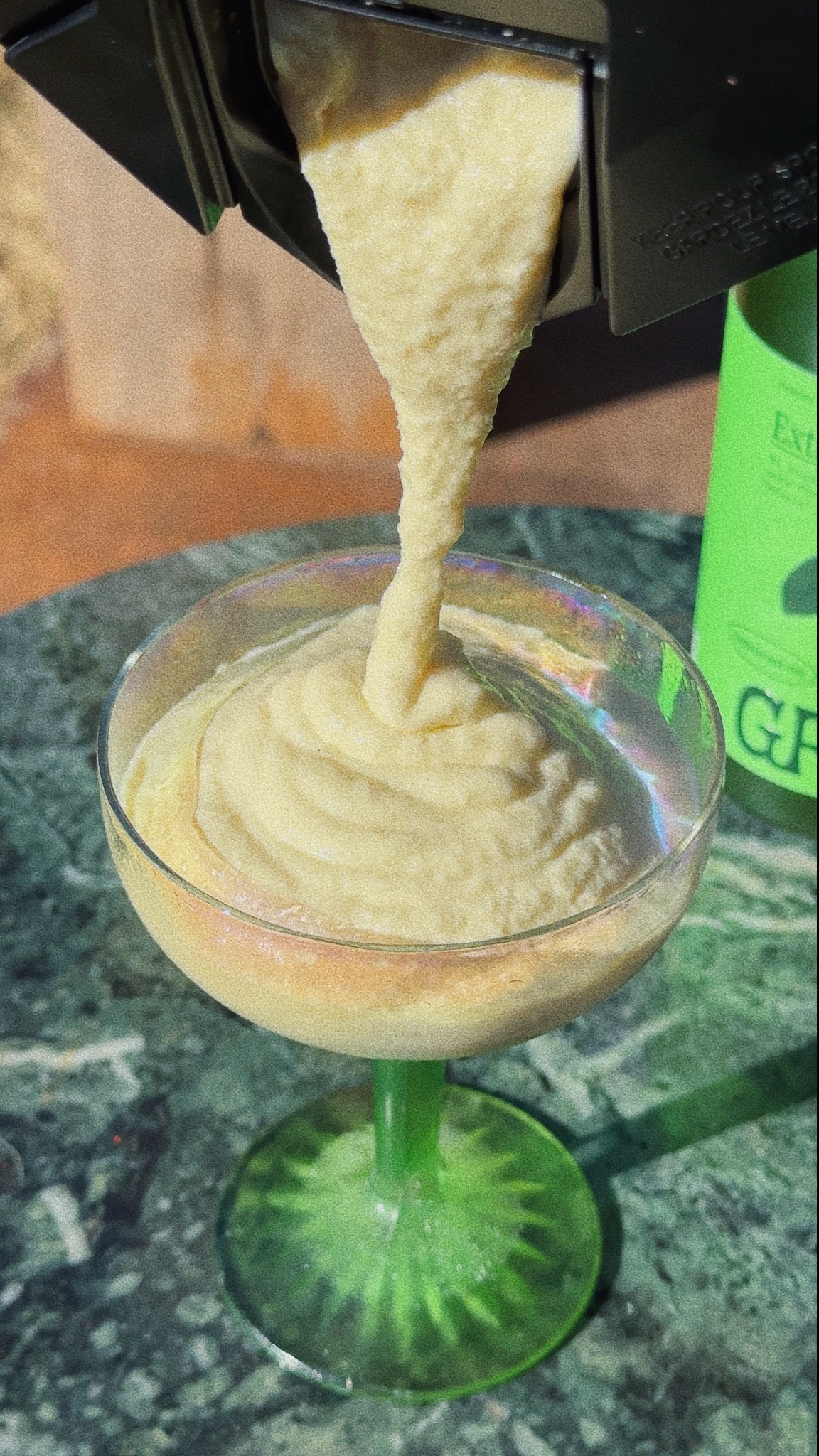 8
Serve in your fanciest 6oz glass. Garnish with Drizzle and freshly grated nutmeg.