Recipes
Ithaca Hummus' Veggie Sandwich
Light but surprisingly filling (thanks to a layer of deliciously tangy
Lemon Garlic Ithaca Hummus
), this sandwich is a perfect way to make use of those last veggies hanging around in your fridge.
Ingredients
4 slices bread of your choice (we went with whole grain)
⅓ cup Ithaca Hummus, we used Lemon Garlic
1 cup spinach
½ cup peeled carrots, grated
8 peeled cucumber slices
6 avocado slices
4 tomato slices
Handful sliced red onion
Alfalfa sprouts
Instructions
Active Time: 15 minutes
Full Time: 20 minutes
1
Brushed the bread slices with Sizzle and bake at 400 F for 5-10 minutes (until golden brown).
3
Divide your veggies across two slices, and top with the other pieces.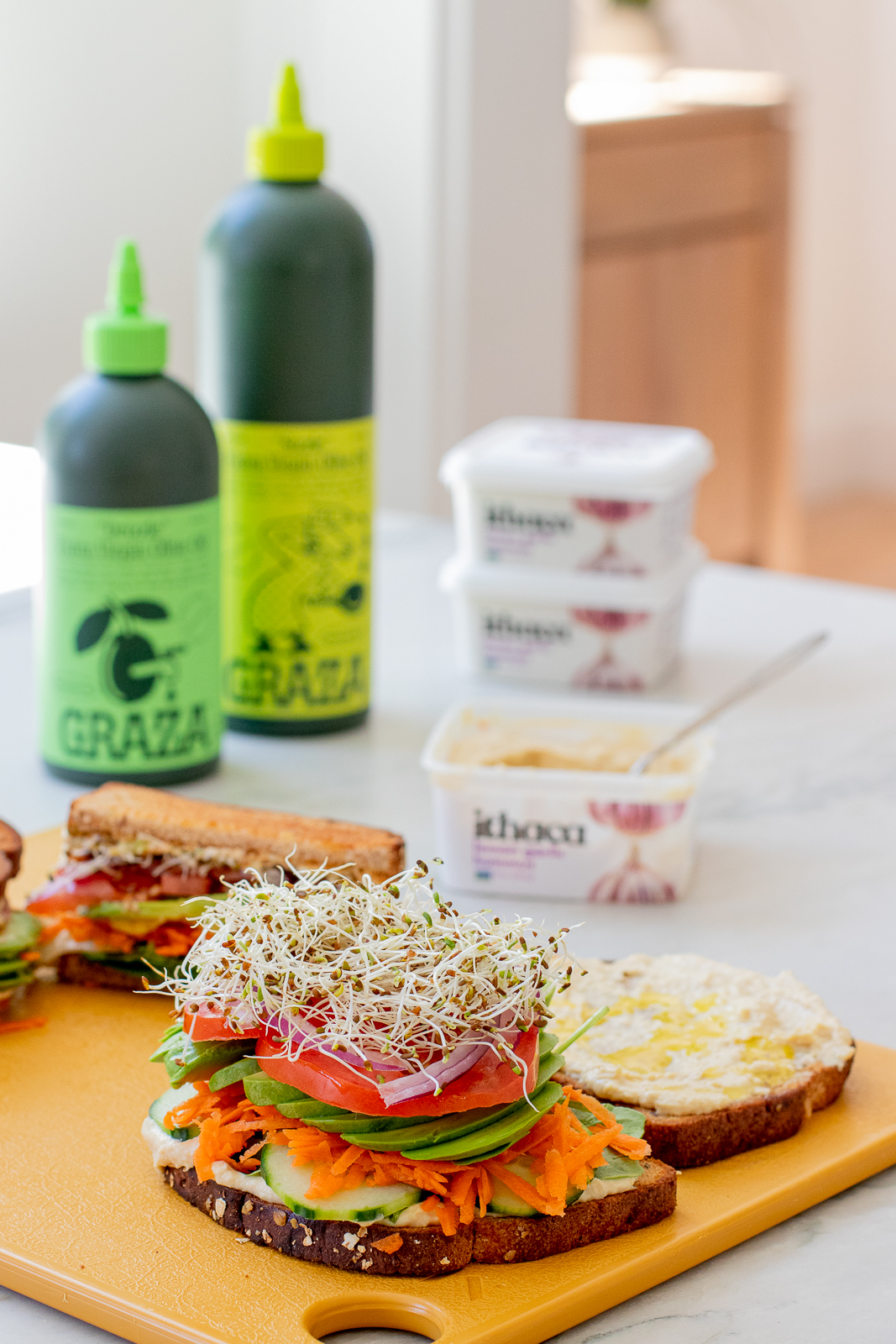 4
Slice and serve!