Recipes
Lemon Shallot Vinaigrette
Odds are 10/10 I have a jar of this deliciously bright but simple dressing in my fridge on hand for entertaining at all times. Drizzle over your summer salads and grain bowls to take them up a notch, or even as a dipping sauce for your pizza crust.
By: Lentine Alexis @lentinealexis
Ingredients
Juice and zest of 2-3 lemons
1 large shallot, diced
1 tsp ground turmeric
2 very fat pinches of flaky sea salt
Freshly cracked pepper
½-¾ cup Drizzle
Instructions
Active Time: 5
Full Time: 10
1
In a 16 oz pint jar, combine the diced shallot with the lemon juice and zest, 2 fat pinches of flaky sea salt, and 20 cracks of fresh black pepper. Allow to stand and let the shallots pickle for 10 minutes.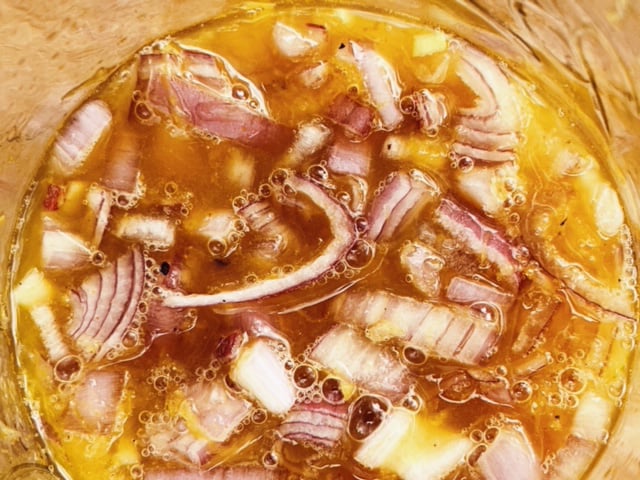 2
Add the turmeric and the olive oil and shake vigorously (or blend with an immersion blender) until combined. Drizzle generously over salads, grain bowls, or anywhere else you want a punch of flavor and healthy fats. Store in an airtight container in your fridge for up to one week.