Recipes
Fried Sole with Carpione and Mommenpop Ruby Grapefruit
Ingredients
2 pounds of local sole, fileted and pin bones removed
2 cups flour, for dusting fish
1 ½ cup Sizzle
Sea salt and pepper, to season
1 red onion, thinly sliced
1 head garlic, thinly sliced
¼ teaspoon red chili flake
1 tablespoon Dijon mustard
1 cup Mommenpop Ruby Grapefruit
1 cup golden raisins
1 bunch Italian flat leaf parsley
1 tablespoon sherry vinegar
2 tablespoons lemon juice
3 tablespoons salted capers
Zest of 1 lemon
Drizzle to, well, drizzle
Instructions
Active Time: 1.5 hrs
Full Time: 5.5 hrs
1
Before you begin, pour yourself a glass of Mommenpop Ruby Grapefruit on ice. Though it's used as an ingredient in this recipe, it's first and foremost a delightful drink to sip on—especially while you're cooking. Citrusy, bright and refreshing!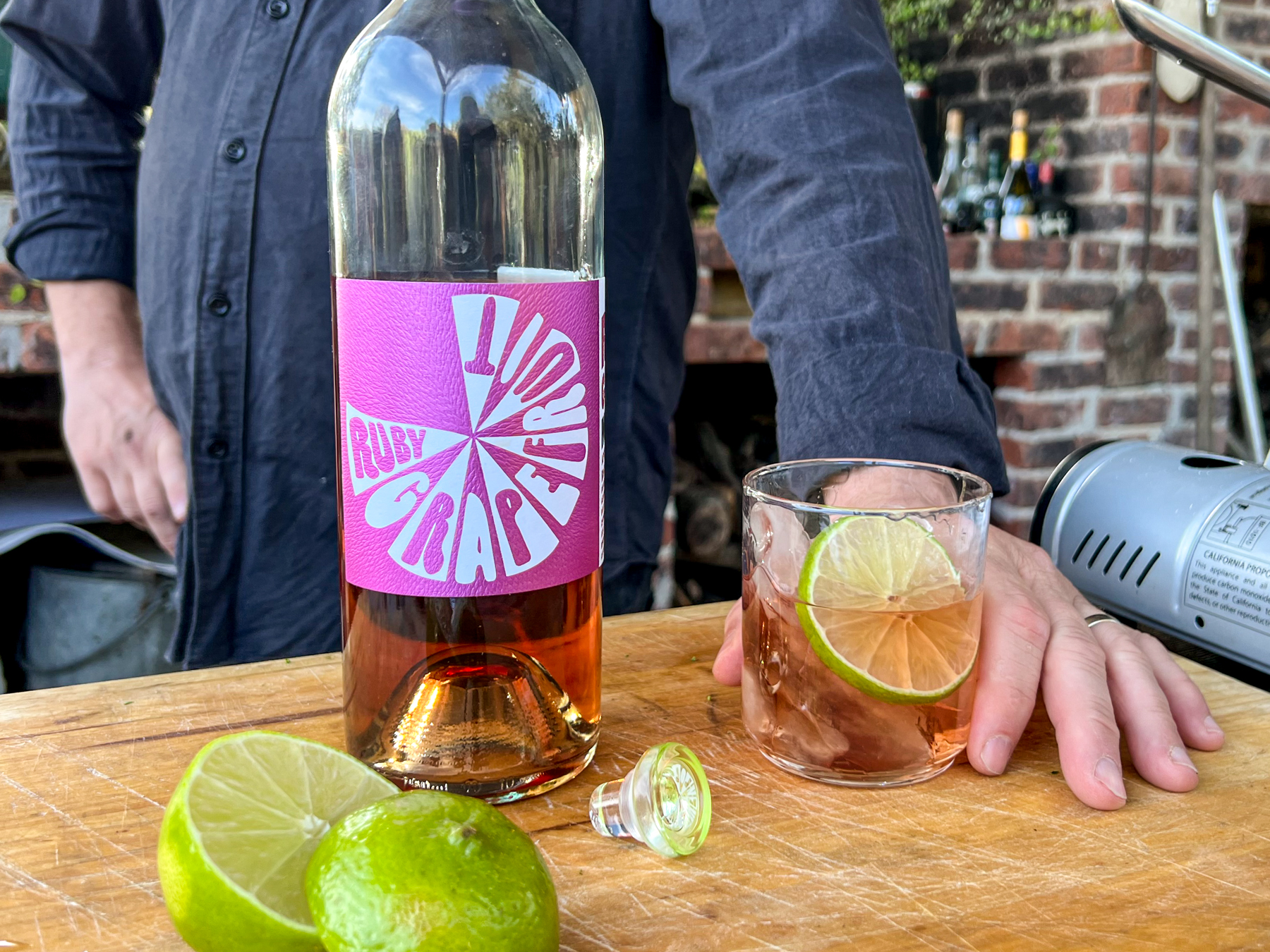 2
For the carpione: Combine the 2 cups of extra-virgin olive oil, thinly sliced red onions, and the red chili flakes in a medium saucepan. Gently heat everything to a low simmer and when you see bubbles forming in the oil, turn off the heat and set aside.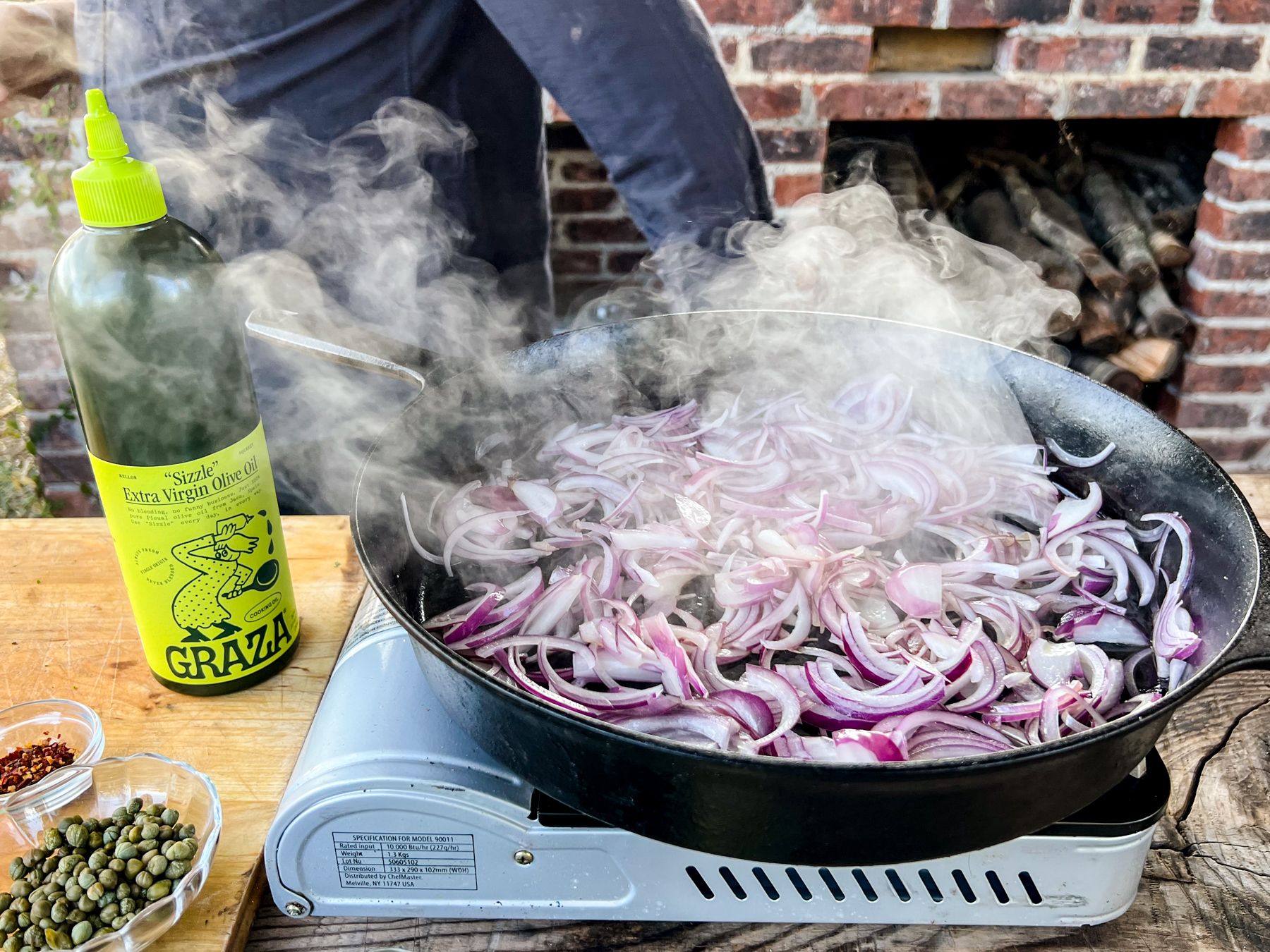 3
In a separate small saucepot, cover the golden raisins with the Mommenpop Ruby Grapefruit, sherry vinegar, and lemon juice. Bring the entire mixture to a boil then set aside to allow the raisins to plump. While both the raisins and onions are still warm, combine them in a large bowl along with the Dijon mustard, capers, and parsley.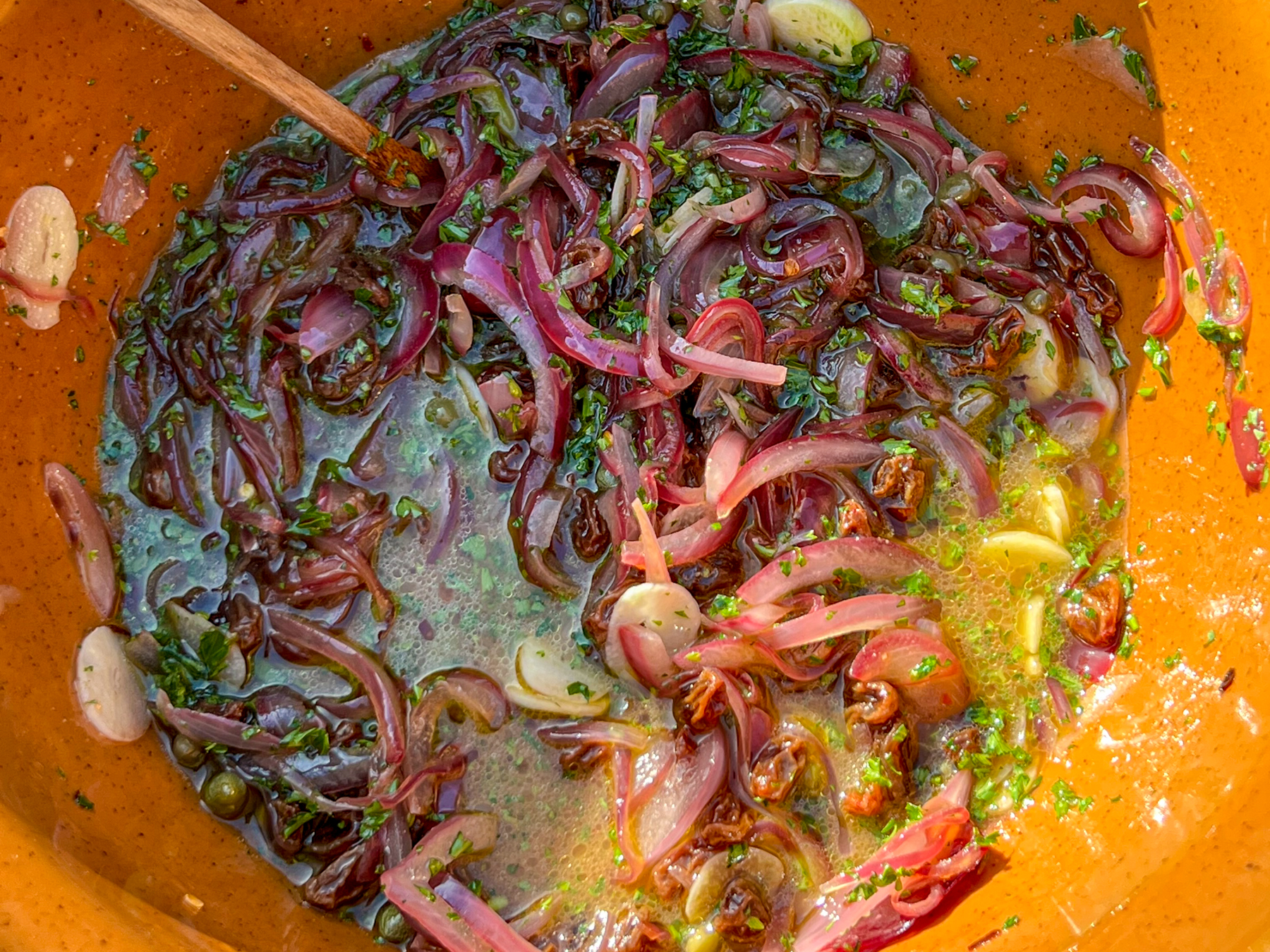 4
For the fish: Spread the flour in a flat casserole dish. Add the ¼ cup of Graza to sizzle extra-virgin olive oil to a sauté pan. Place over medium-high heat and give the pan 3-5 minutes to heat up. Season a filet liberally with salt and pepper and place into the flour to coat.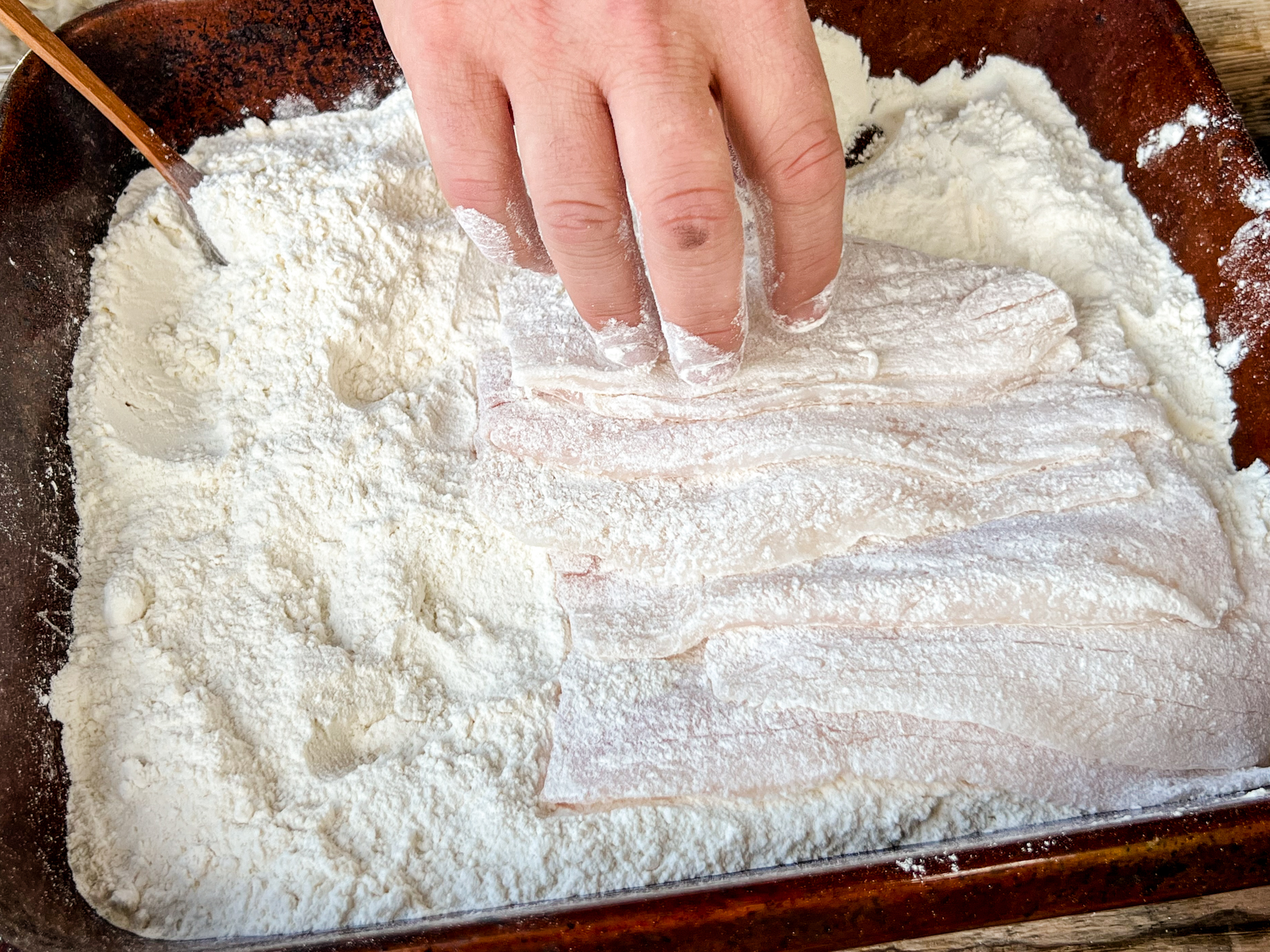 5
Dust off any excess flour, then gently place the fish into the pan to fry for 3 minutes on each side.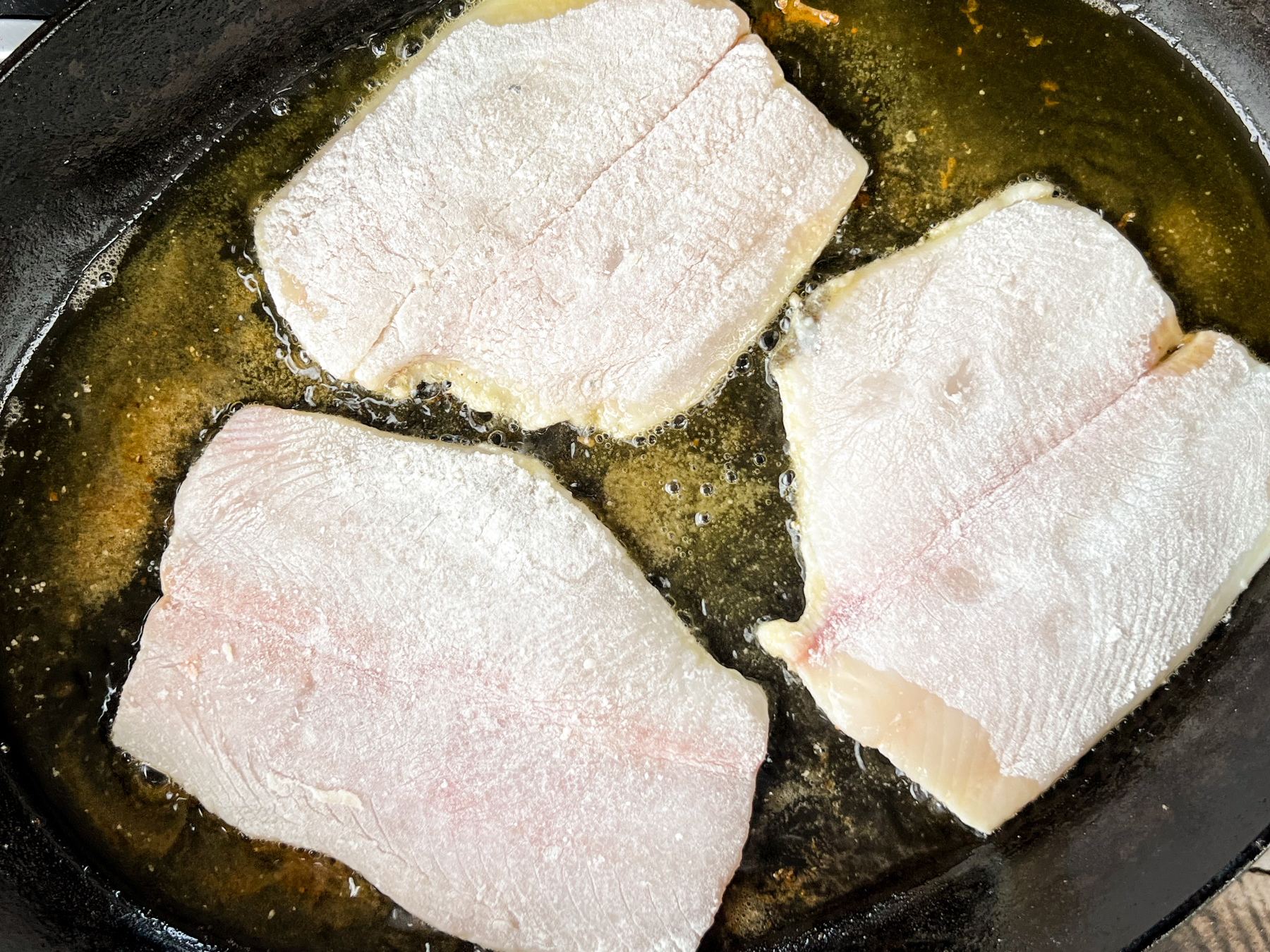 6
When done, transfer onto dry paper towels to drain, then place the filet casserole dish and top with some of the marinade. Repeat this process with all of the other fish filets. Once all the pieces are in the casserole dish, add the rest of the marinade. Set aside for four hours at room temperature to allow the marinade to pickle the fish.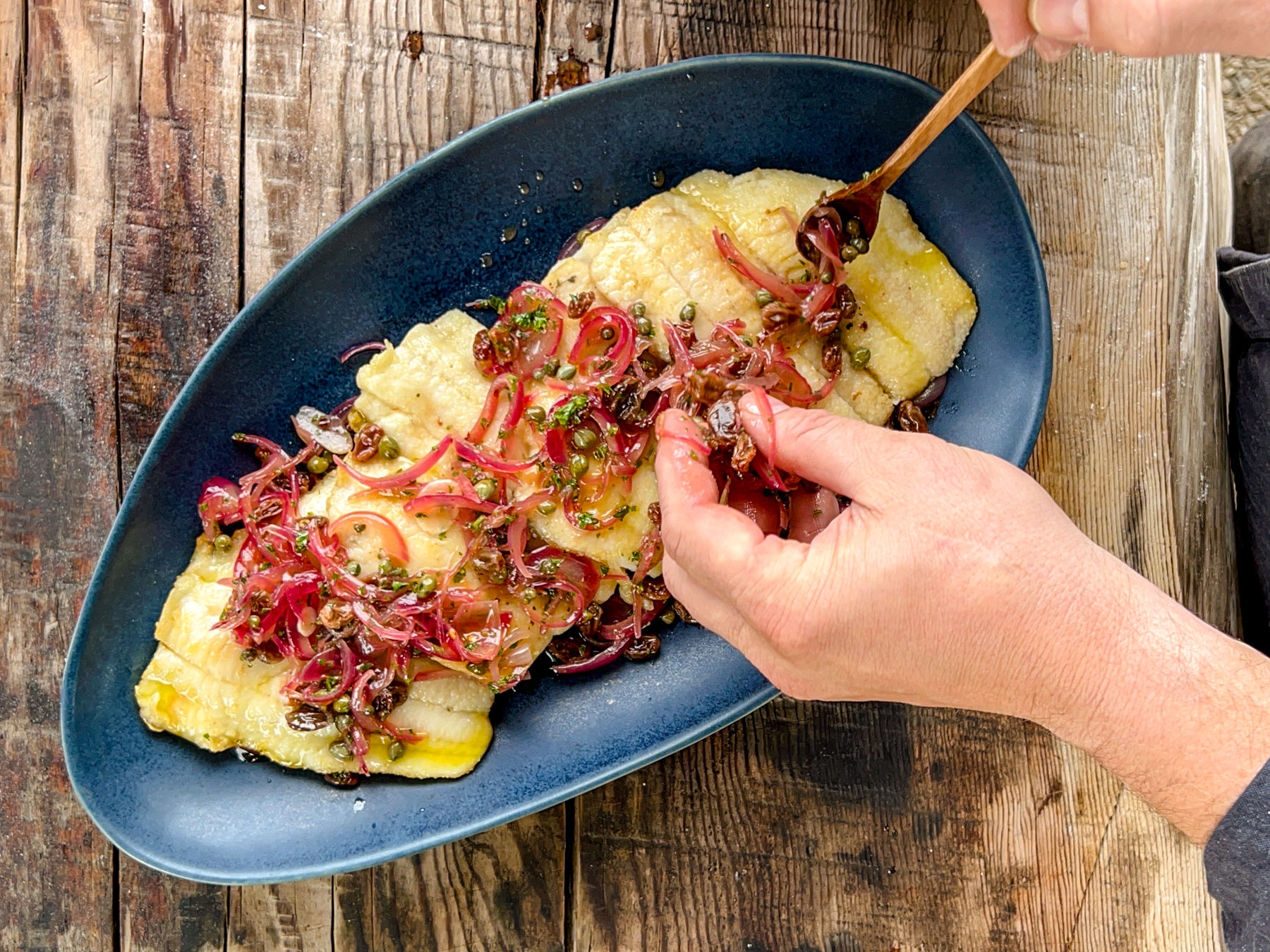 7
You can serve the fish after four hours in the marinade, or keep it covered in the refrigerator for up to two weeks. Just remember to let the fish come to room temperature before serving. Pour yourself (and your guests!) some more Mommenpop when you're ready to enjoy your meal!