Recipes
Bill Clark's Olive Oil Cornbread Pancakes
Tired of avocado toast and lost on what to make for breakfast? We got you covered with these super delish and simple olive oil cornbread pancakes. Even better when topped with bacon and Drizzle syrup. 
by Bill Clark | @frombillclark
Instructions
Active Time: 20 minutes
Full Time: 35 minutes
1
In a large bowl, whisk together the flour, cornmeal, sugar, baking powder, baking soda, and salt.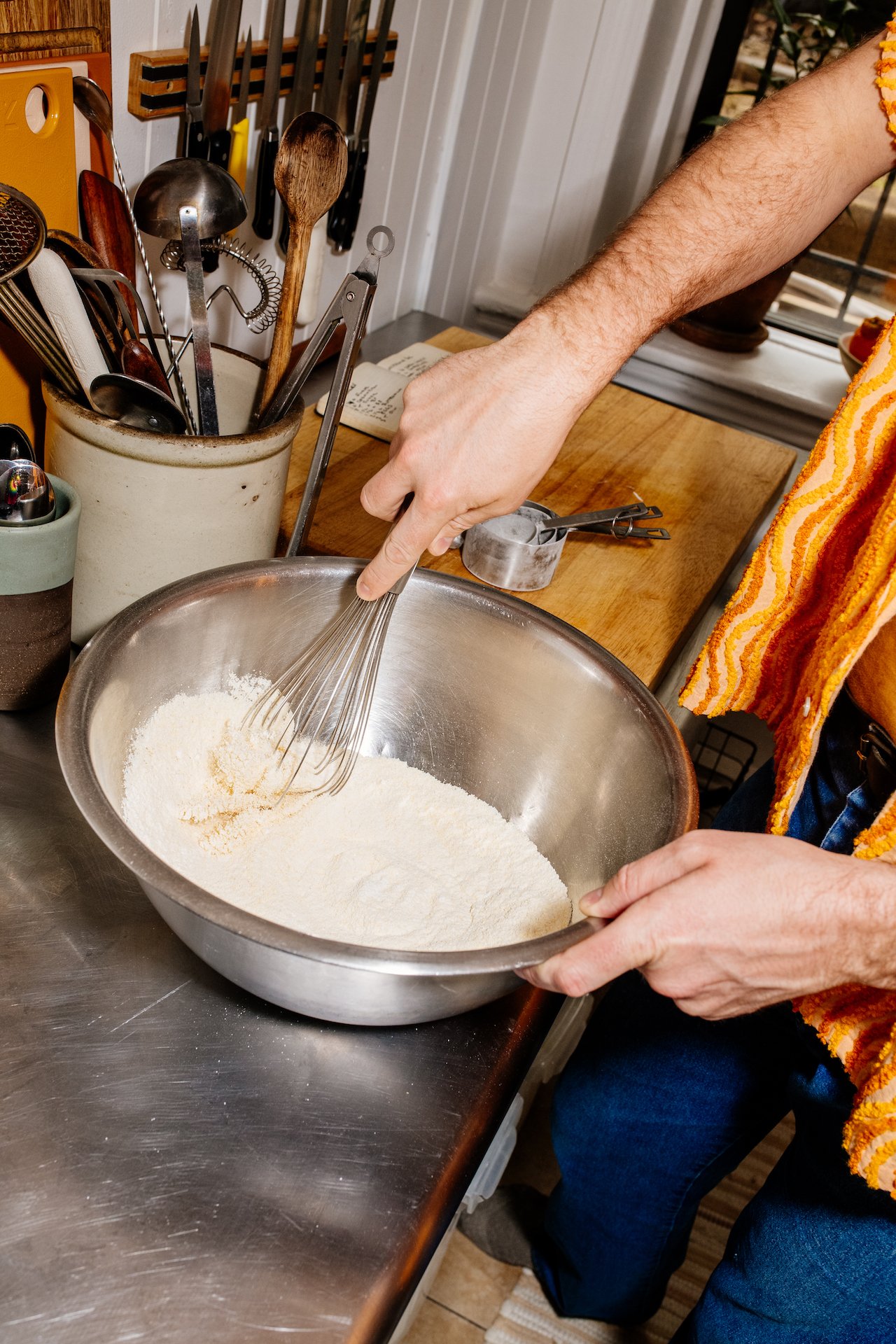 2
In a separate bowl, whisk together the buttermilk, eggs, and Sizzle.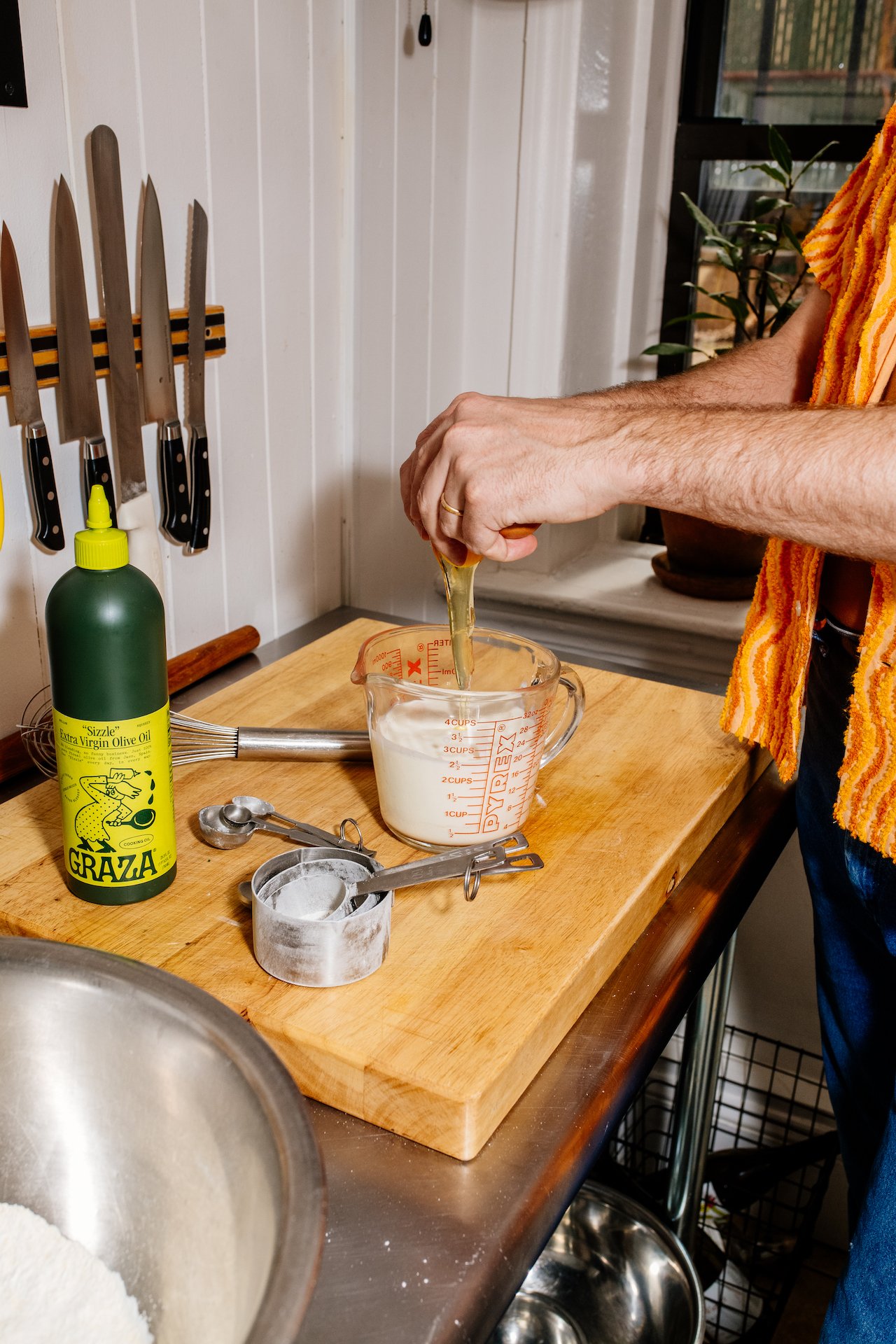 3
Add the buttermilk-Sizzle mixture to the dry ingredients and whisk until mostly combined, with some lumps remaining. Do not overmix.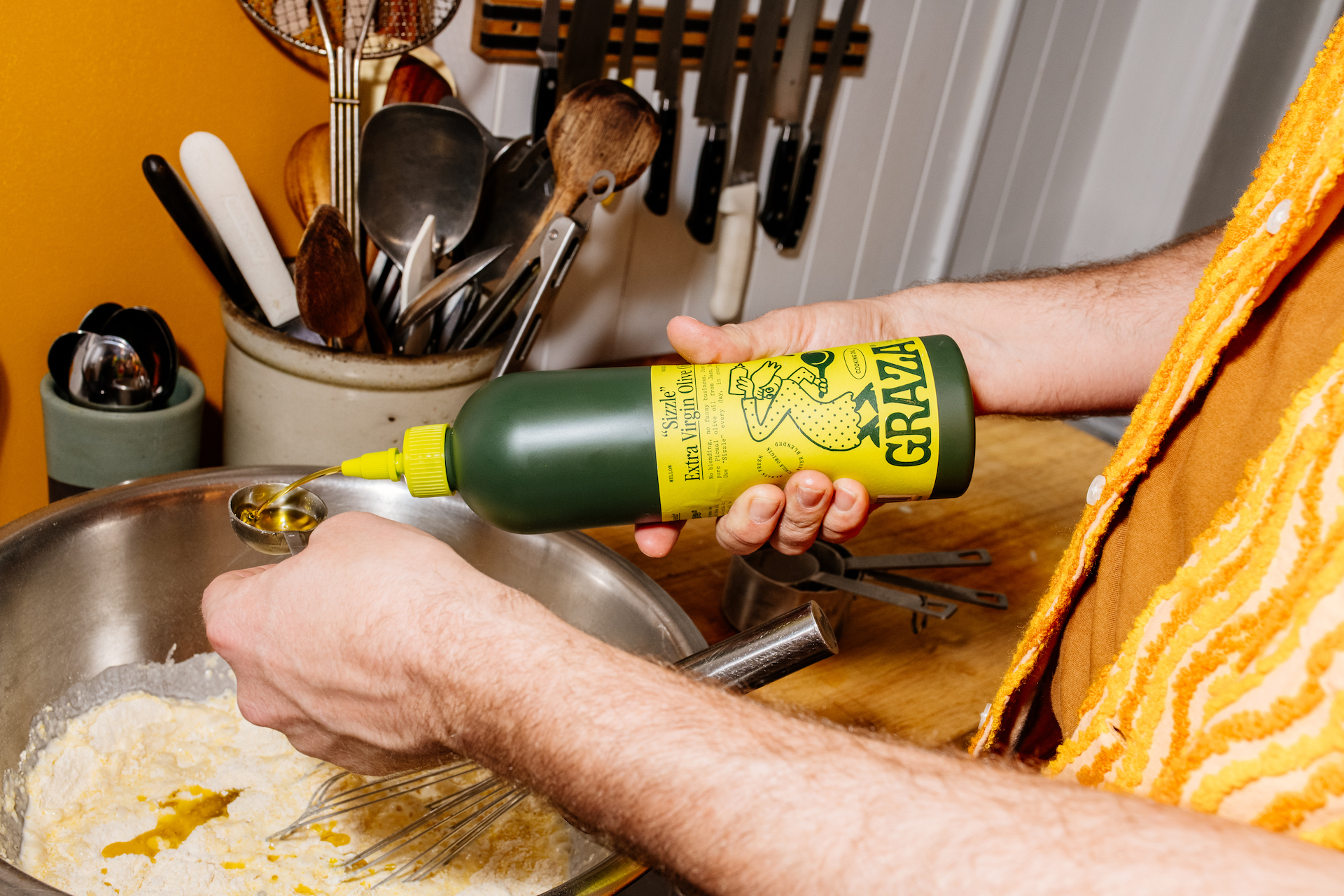 4
Heat a cast iron skillet over low heat for about 5 minutes. Increase the heat to medium low. Alternatively, heat an electric griddle to medium. Squeeze a couple tablespoons of Sizzle to the cooking surface. Using a ⅓ measuring cup, add the batter to the pan; do not crowd the pancakes. A standard electric griddle can fit 6 pancakes at once.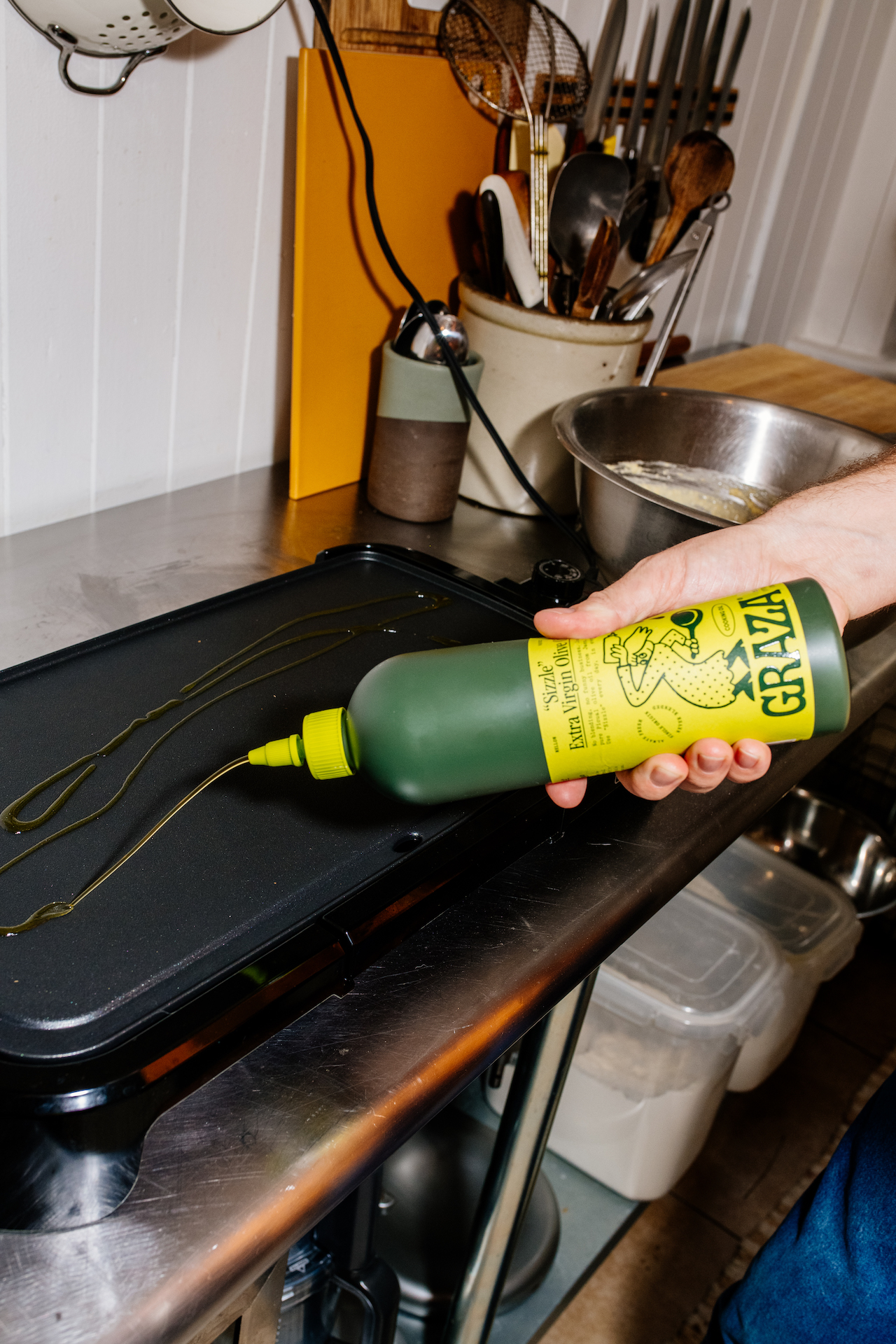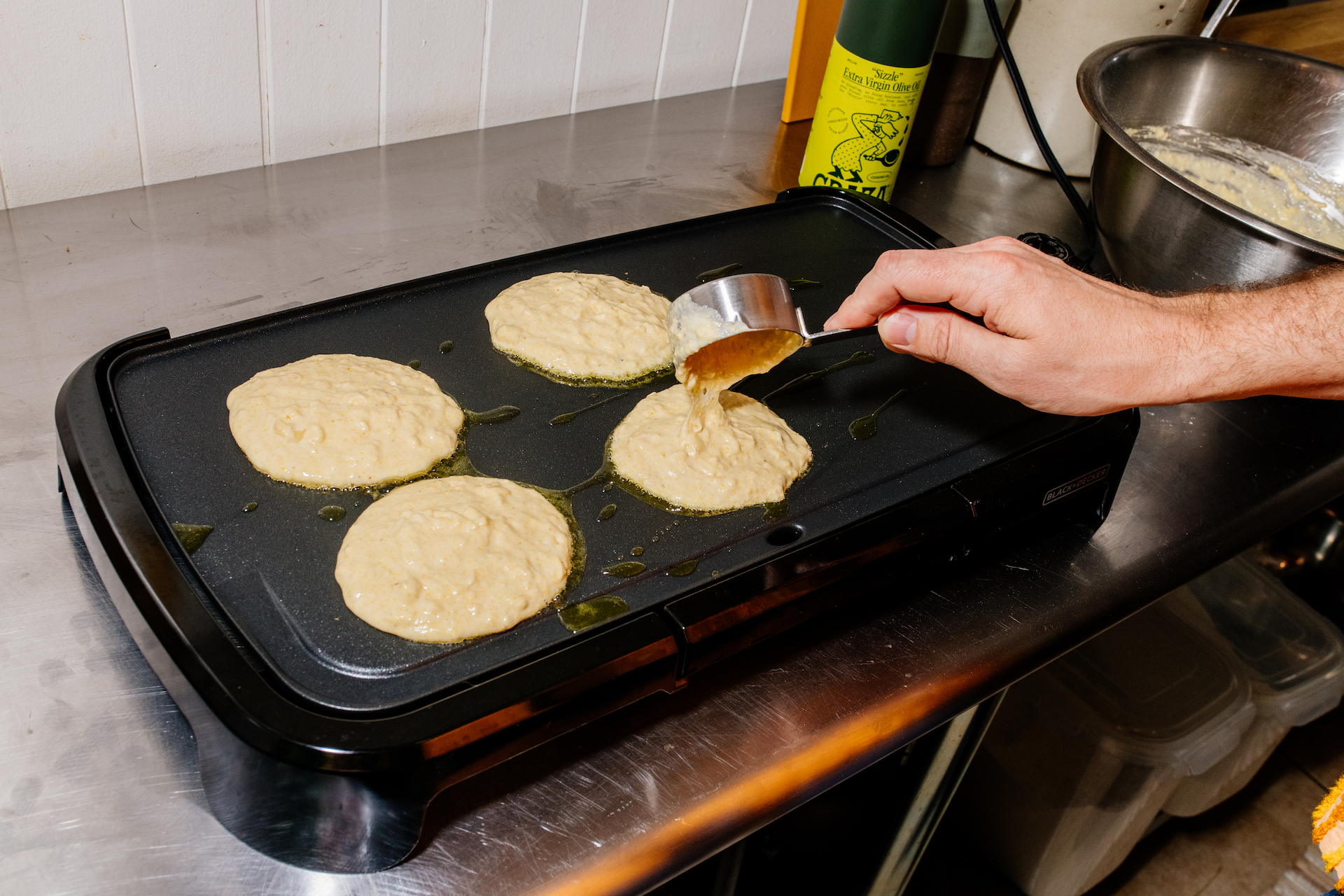 5
Turn each pancake when the surface of the pancake is bubbling and the bottom is a deep golden brown, about 2-4 minutes. Cook the other side until browned.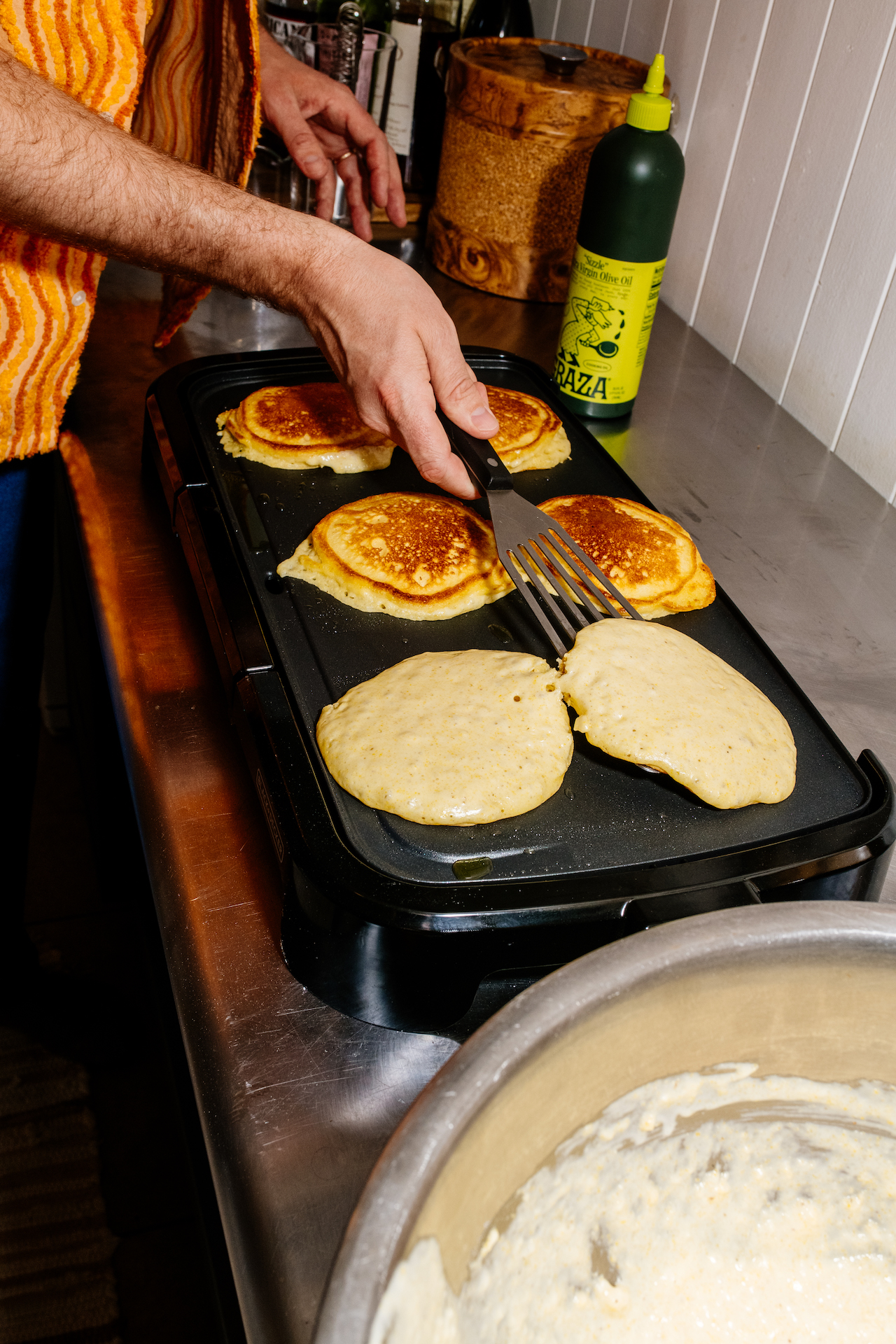 6
Transfer each finished pancake to a parchment-lined baking sheet in a warm (not hot!) oven. Repeat the cooking process until all the batter has been used.
7
MAKE THE SYRUP! In a large bowl, whisk together the syrup and Drizzle until emulsified. Serve immediately.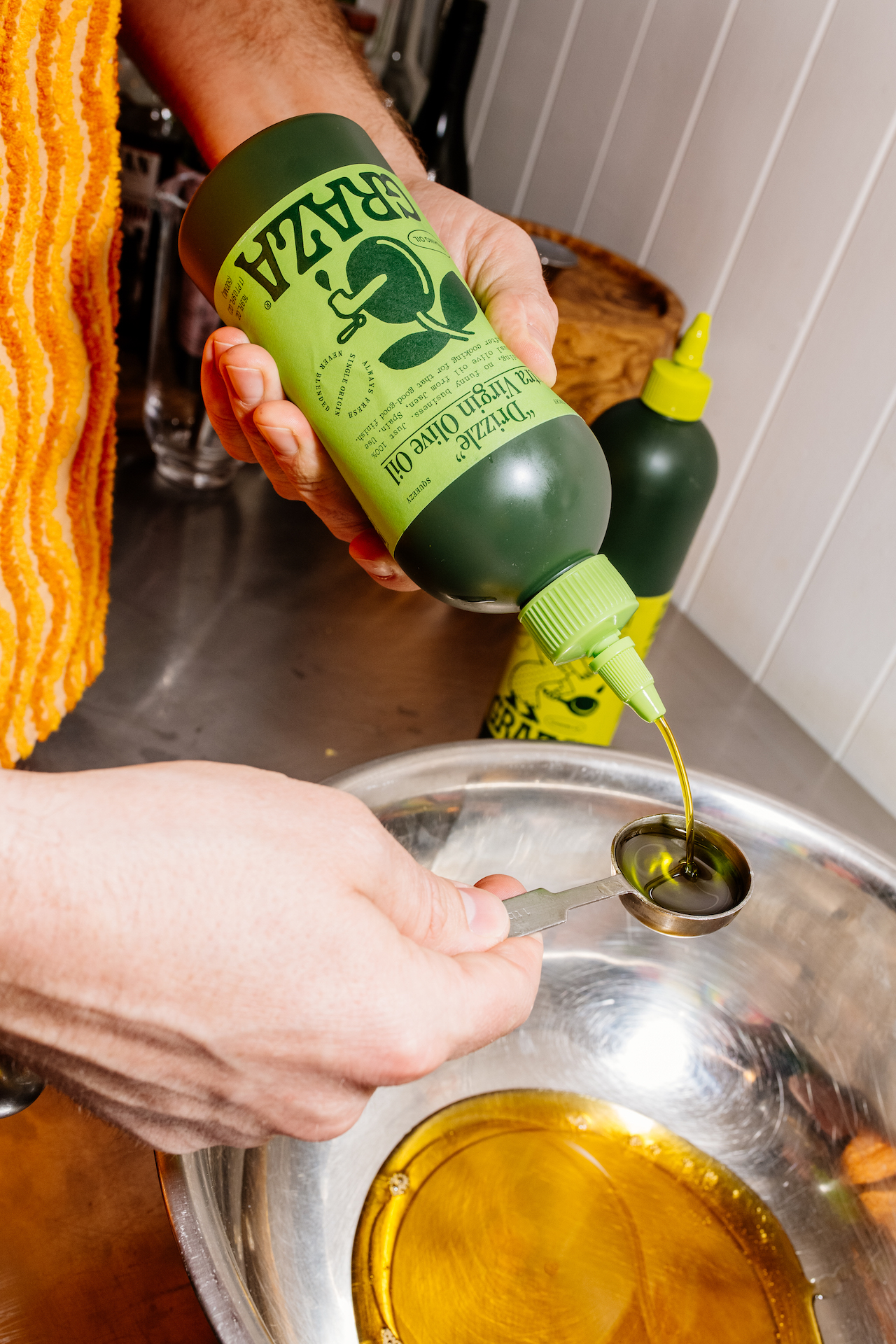 8
ENJOY!!!