Recipes
Pantry Pasta with Calabrian Chiles, Anchovies, & Crispy Panko
Despite a humble ingredient list, this dish takes pantry staples—Graza, anchovies, tomato paste, and Calabrian chiles (along with a dusting of crispy panko breadcrumbs)—to create a dinner party classic. Did we mention it all comes together in only 35 minutes?
by Annie Lucey | @annieluceycooks
Ingredients
12 oz dried pasta, such as bucatini
⅓ cup plus 3 tbsp Sizzle
2 large shallots or ½ onion, finely chopped
4 large cloves garlic, finely diced
8 anchovies, kept whole
2 tablespoons tomato paste
2 tablespoons Calabrian chili paste, divided (1T for cooking, 1T for finishing)
1 cup pasta cooking water, plus more for loosening up the sauce if desired
Roughly chopped fresh parsley or oregano for serving
Drizzle for serving
Instructions
Active Time: 25 minutes
Full Time: 35 minutes
1
To crisp your breadcrumbs: To large heavy bottomed skillet, heat 1 tbsp Sizzle over medium. Add panko breadcrumbs, season with kosher salt, and stir to combine. Cook for around 5 minutes or until golden brown, stirring frequently. Remove breadcrumbs from skillet and transfer to small bowl—you'll top your pasta with this later. Wipe your skillet clean.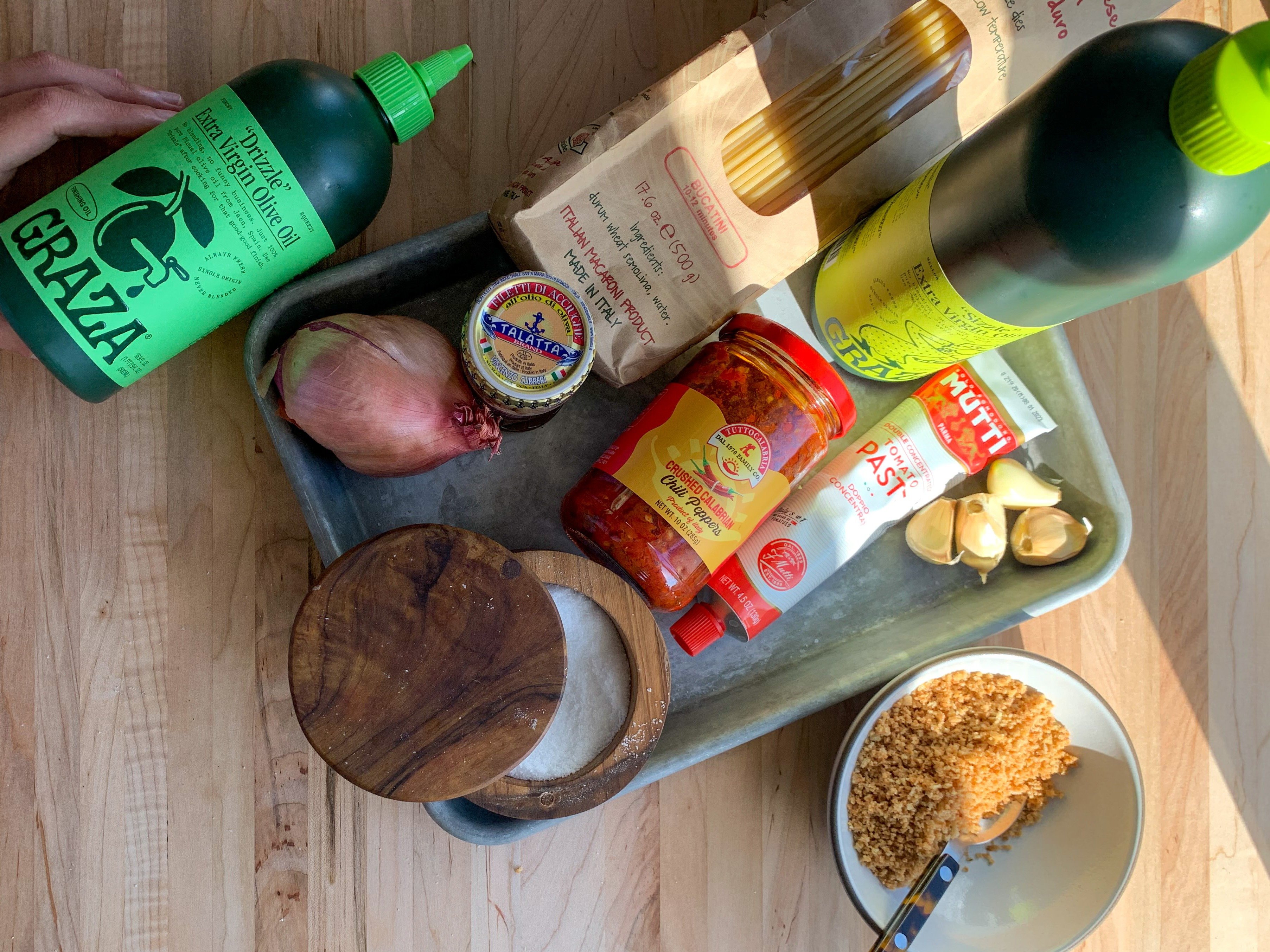 2
Bring large pot of generously salted water to a boil.
3
In same skillet used for breadcrumbs, heat ⅓ cup Sizzle over medium-low heat. Add shallot and anchovies, stir to combine, and season with kosher salt. Cook for about 8-10 minutes, until shallots have softened and anchovies have almost completely melted. Add tomato paste and 1 tbsp of Calabrian chili paste, and give everything a big stir to combine. Cook for 1-2 minutes, until the whole mixture starts to caramelize. Season as needed with kosher salt.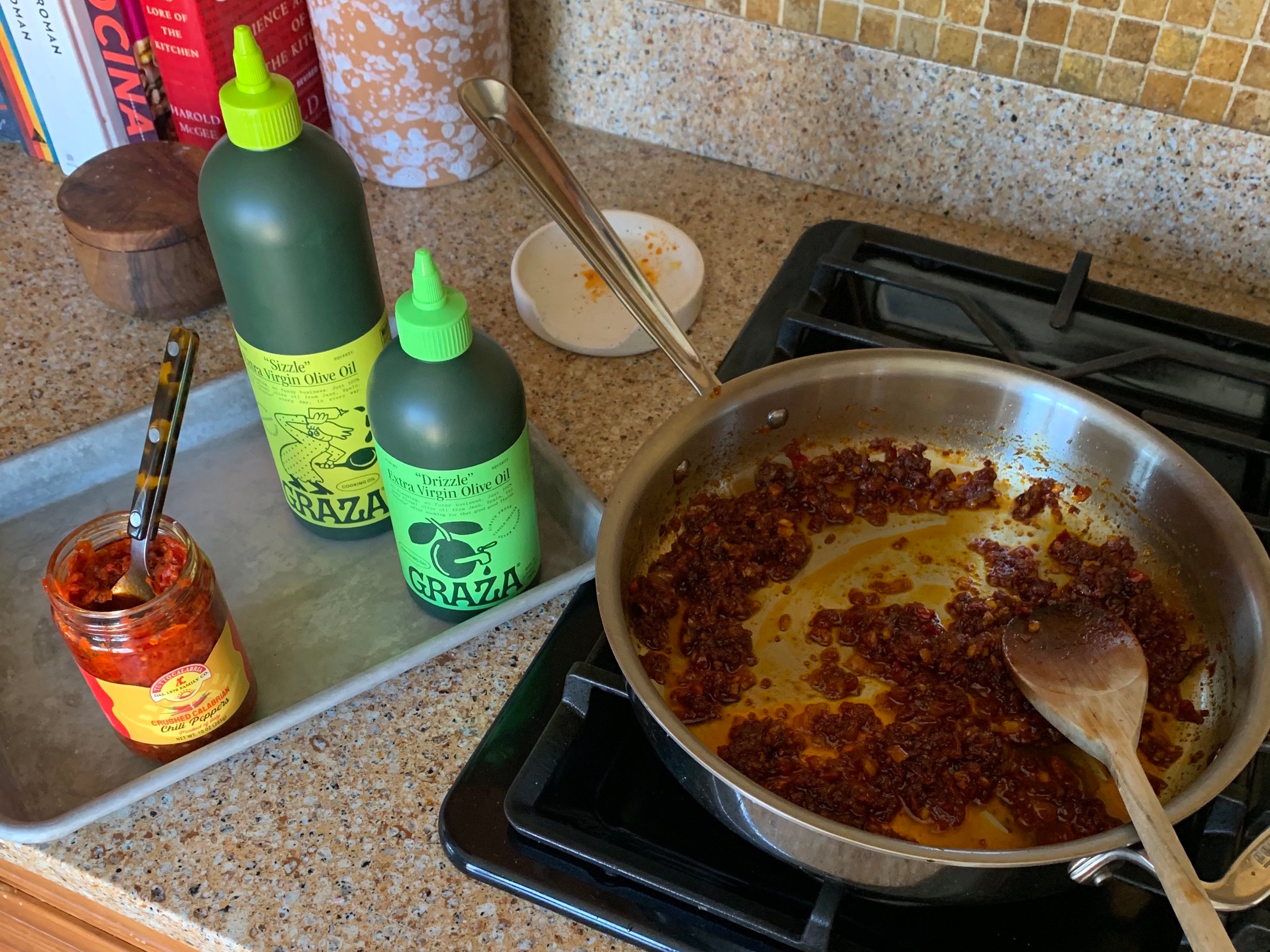 4
Cook the pasta just shy of al dente, it'll finish cooking in the sauce. Before you drain the pasta, set aside 1 ½ cups of the pasta cooking water.
5
Transfer the cooked pasta to your sauce in the skillet over medium heat. Add 1 cup of pasta cooking water, the other tbsp of Calabrian chili paste, and remaining 2 tbsp of sizzle, and toss until combined.
6
Transfer to bowls and top with generous amounts of Drizzle, fresh herbs, and your previously made crispy breadcrumbs.