Recipes
Pumpkin Spice Ravioli
Yeah, you read that right. PSL season is here, baby! And we made it into a pasta.
Ingredients
1 small cinderella or sugar pumpkin, halved and seeded
4 tbsp Sizzle
1 tbsp light brown sugar
Salt and black pepper
1 egg
½ tsp freshly grated nutmeg
½ tsp cinnamon
½ tsp clove Semolina flour (for dusting)
About 3 pounds fresh pasta sheets
8 tbsp unsalted butter
12 fresh sage leaves, finely chopped
3 tbsp crushed walnuts or pecans
Instructions
Active Time: 25 min
Full Time: 1 hr 25 min
1
Heat oven to 400 degrees and line a rimmed baking sheet with parchment paper. Drizzle 2 tbsp Sizzle, add salt and pepper on the pumpkin and roast skin down for 30-45 minutes.
2
Scoop out the pumpkin from the skin and add to a food processor. Add egg, 2 tbsp Sizzle, nutmeg, cinnamon, and clove, and purée until smooth. Set aside ⅓ cup pumpkin purée for the sauce.
3
Dust a work surface with semolina flour. Lay out a sheet of pasta, then place 2 teaspoons of filling every few inches. Brush around the filling with water, then place a second pasta sheet over the top. Press the top sheet of pasta down around the mounds of filling.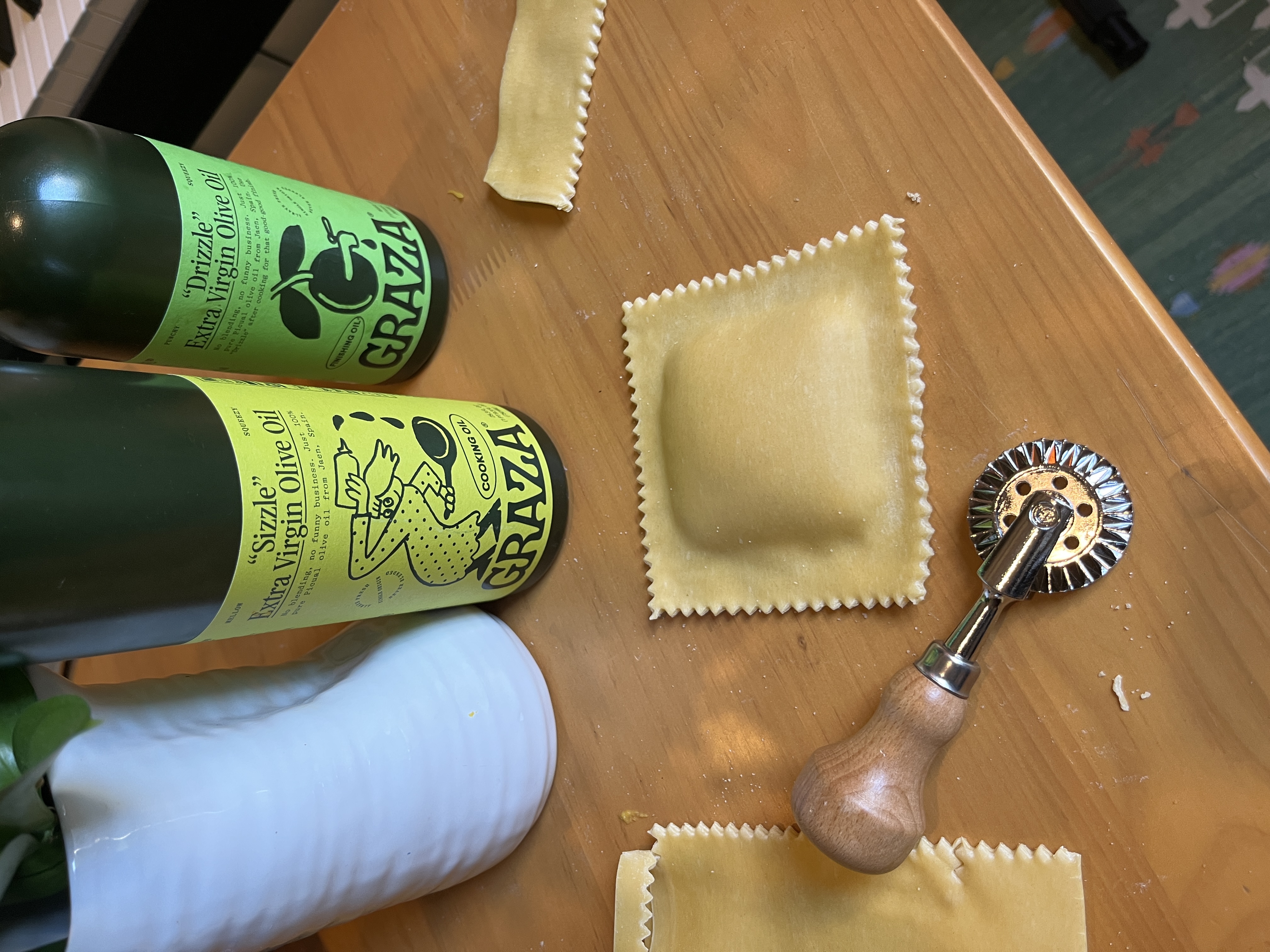 4
Cut 2 ½-inch square ravioli or use a ravioli stamp of your choice. Crimp around the edges with a fork to seal individual raviolis.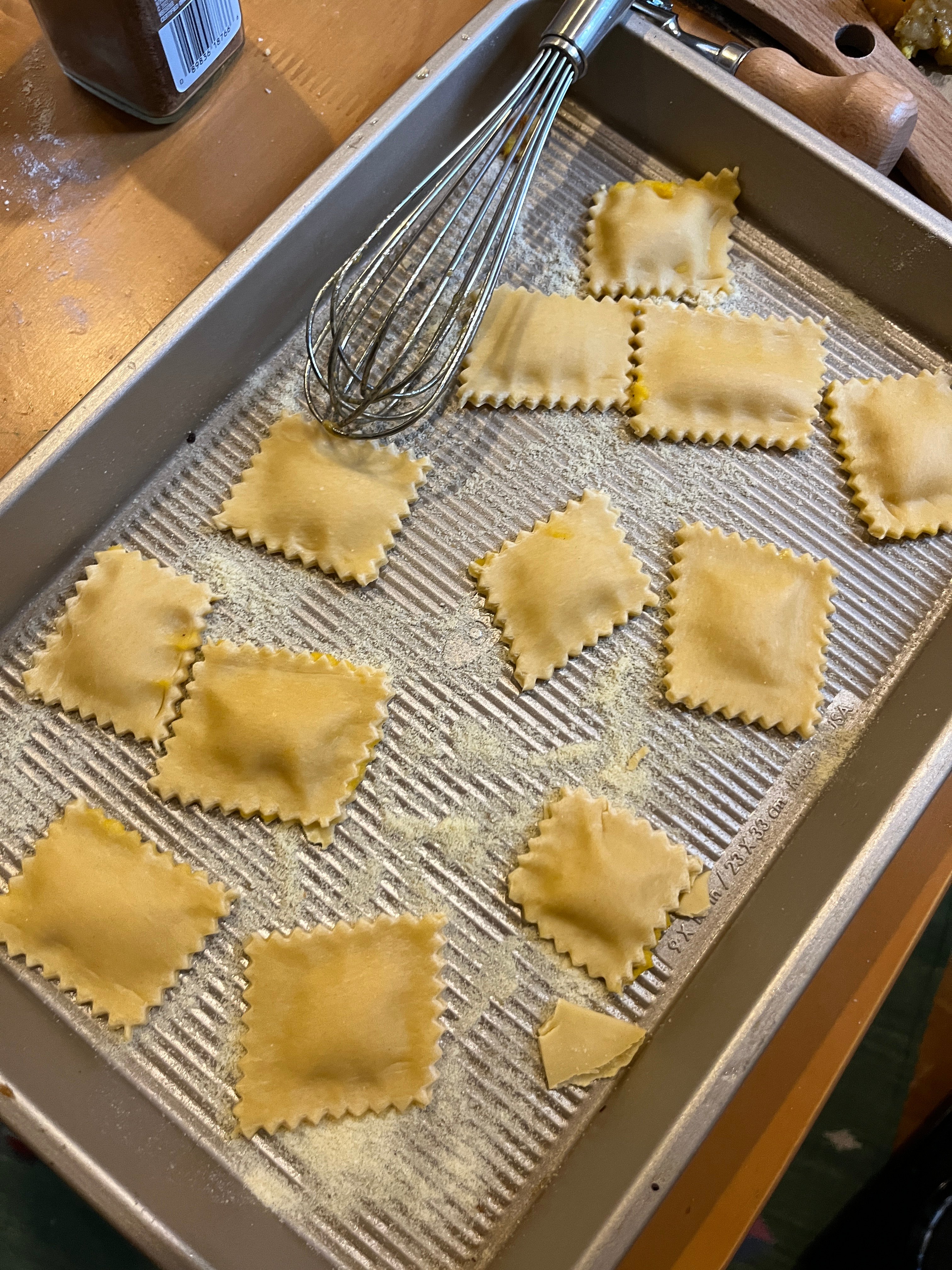 5
Bring a large pot of water to boil and season generously with salt and EVOO. Cook a few ravioli at a time for about 5-7 minutes or until al-dente. Set aside ¼ cup pasta cooking water, and remove pasta with a slotted spoon.
6
Make the sauce: Heat the butter, sage and walnuts in a medium skillet over medium-high heat, stirring occasionally, until the butter browns (5 minutes) Add the reserved ⅓ cup pumpkin filling, a few grinds of nutmeg, clove, and a pinch of salt. Stir to combine and sizzling, then add 2 tbsp of reserved pasta cooking water, stirring until sauce is glossy and smooth.
7
Plate and garnish with a sage leave and some freshly grown pepper.