Recipes
Simple Vinaigrette with TART
Our go to, super simple, vinaigrette that we keep on hand for an easy salad made with Sizzle AND Drizzle. We love
TART's Oro Blanco vinegar
here!
Instructions
Active Time: 10 min.
Full Time: 10 min.
1
Mince or microplane 2 garlic cloves.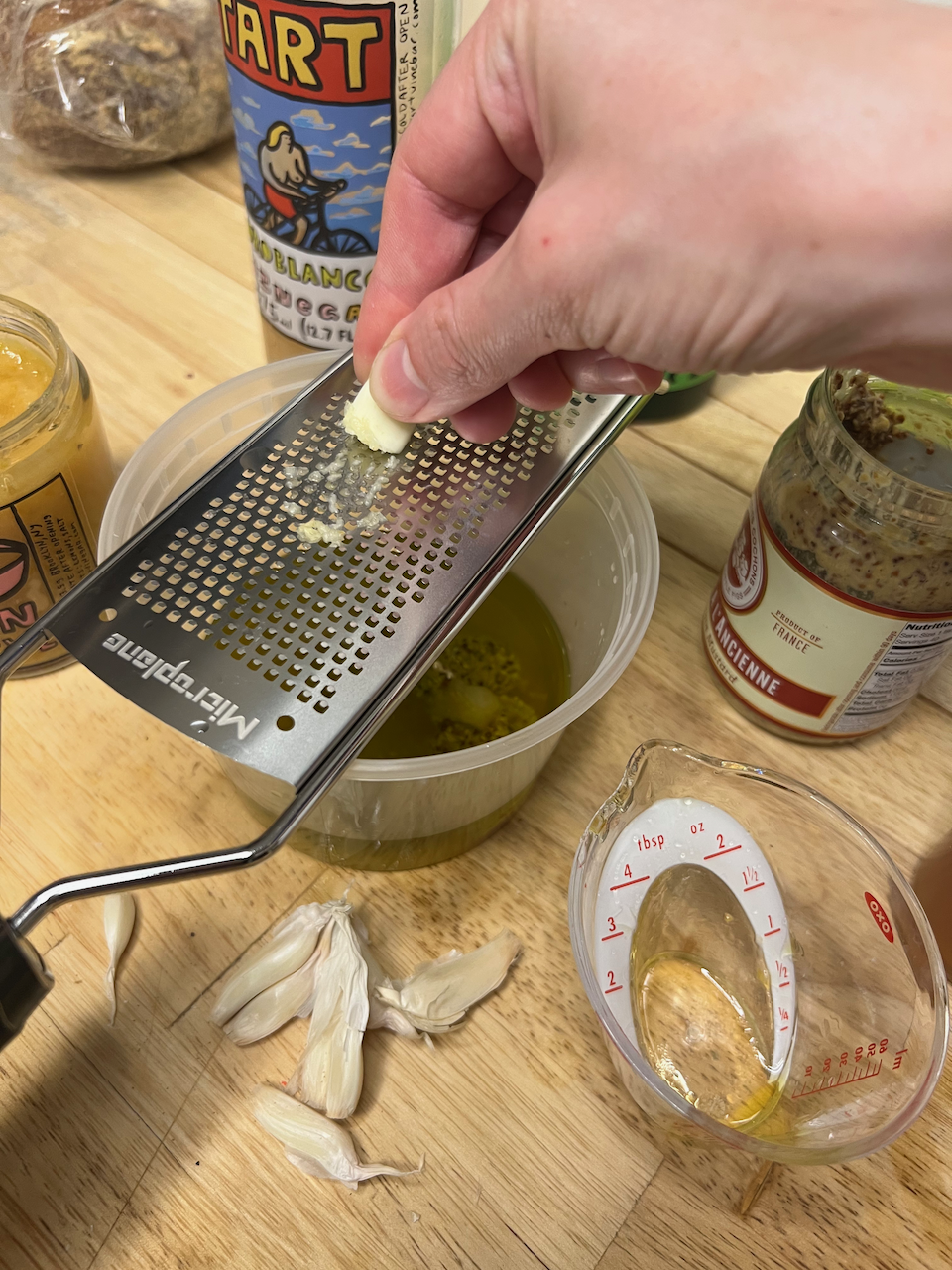 2
Combine minced garlic, 4 tablespoons Sizzle, 2 tablespoons Drizzle, 2 tablespoons TART Oro Blanco vinegar, 1.5 tablespoons honey, 2 teaspoons dijon mustard, and 1 teaspoon lemon preserve (optional) in a tight sealing container.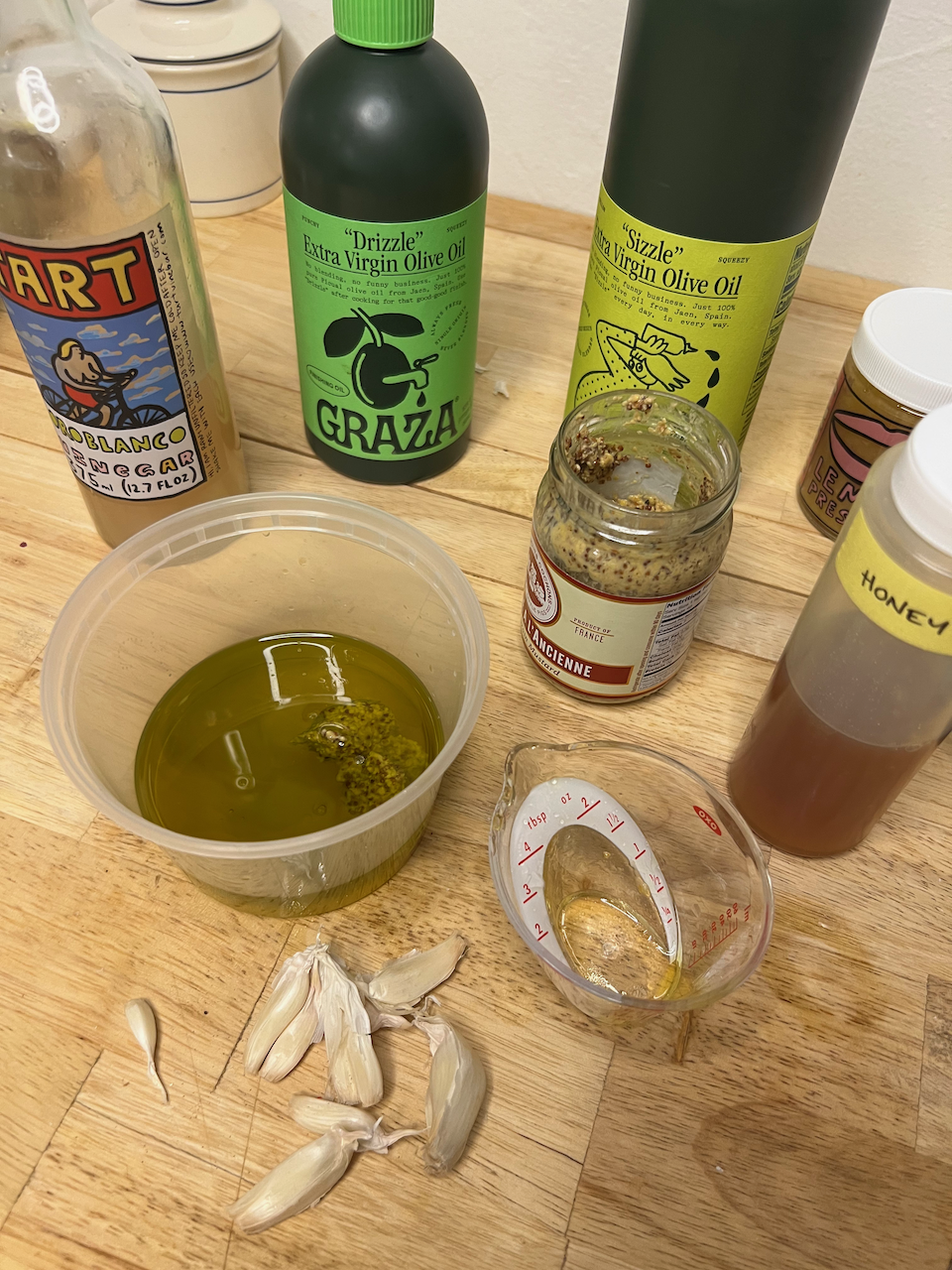 3
SHAKE SHAKE SHAKE to emulsify dressing.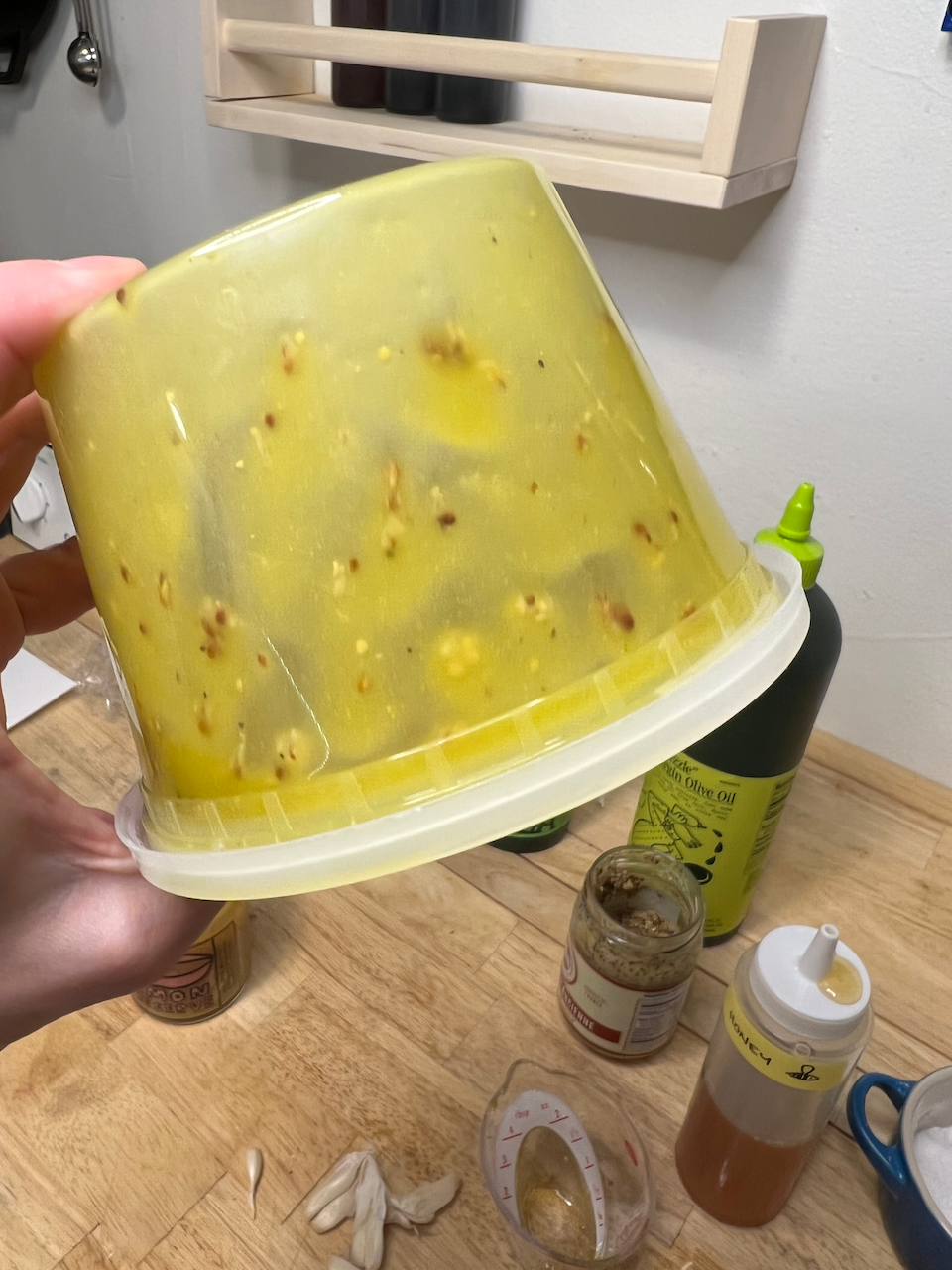 4
Taste! A great dressing should be tasty enough to dip a spoon into and eat on its own in our opinion.
5
Season with salt and pepper according to what you taste.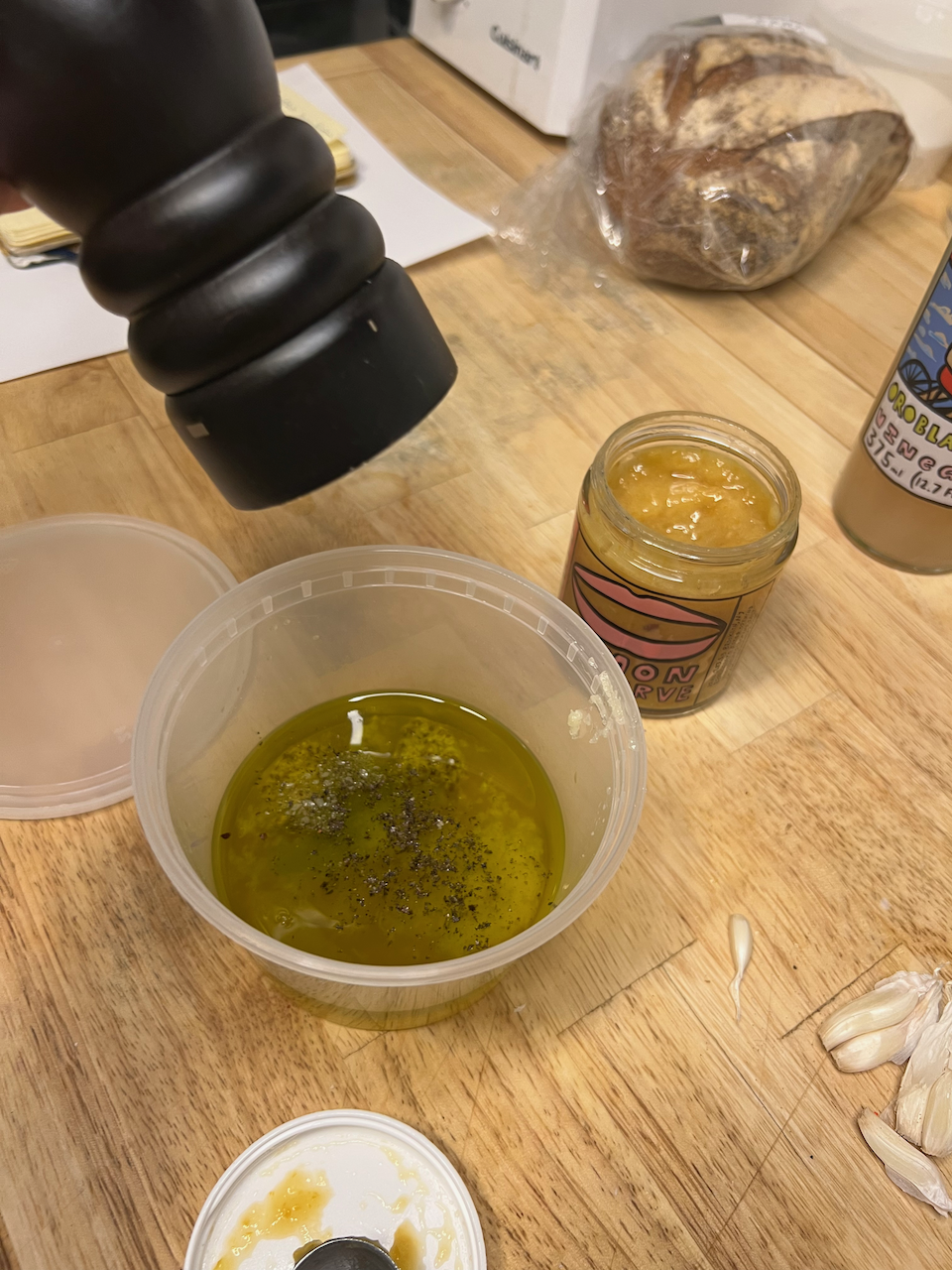 6
Add a little squeeze of lemon if you like it extra tart like us.
7
Keep in refrigerator for up to two weeks or use immediately on your favorite freshly washed greens OR some roasted vegetables and potatoes OR a bit of fish OR a bowl of chips.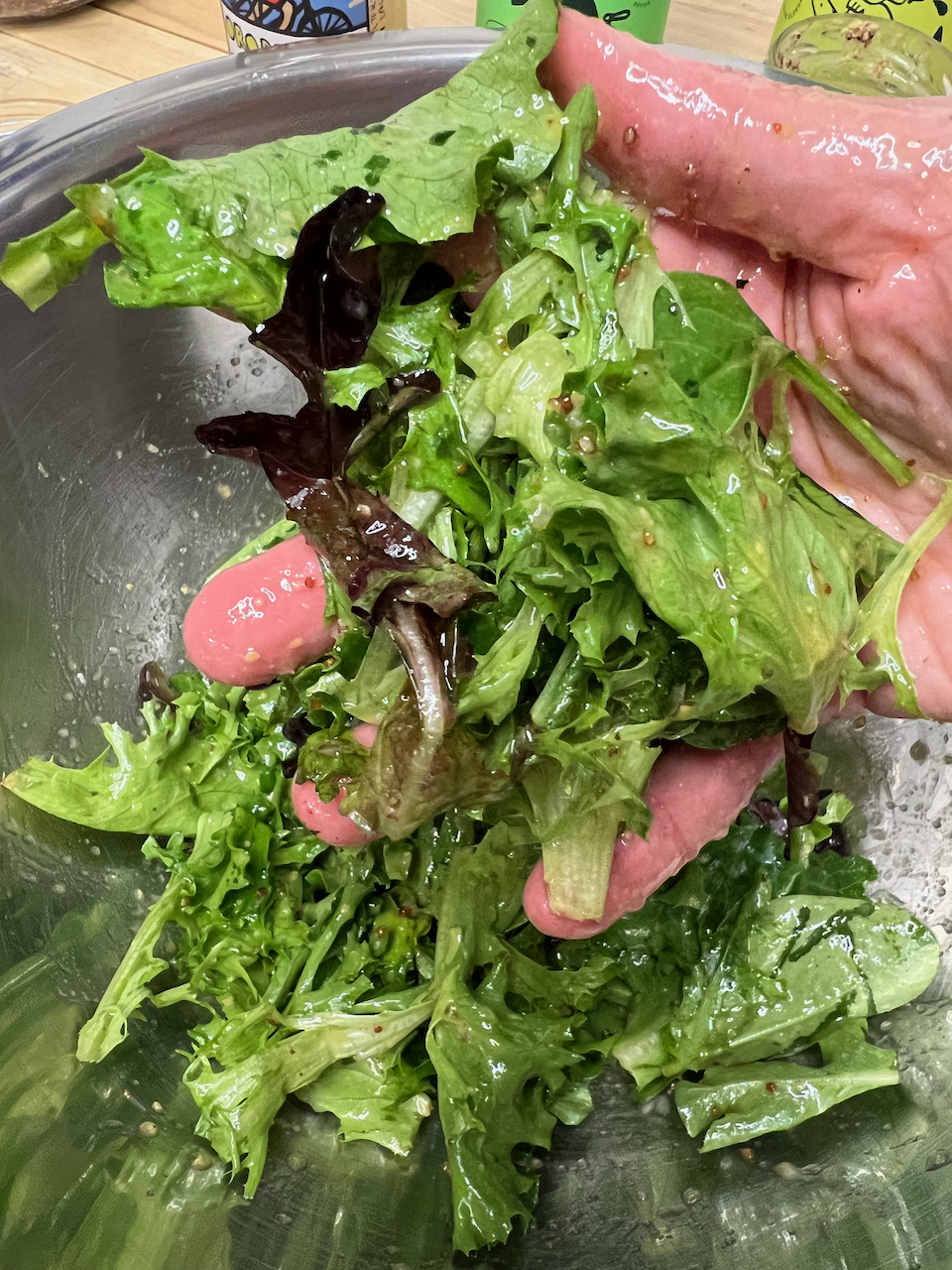 8
The world is your salad! Enjoy!