Recipes
The Soup Peddler's Soupe de Poisson
Straight from the Soup Peddler himself...
Chef David Ansel shares his soupe de poisson with rouille and croutons (and plenty of Drizzle on top). Grab a spoon and dig in!
Ingredients
1 leek
1 carrot
½ fennel bulb
4 cloves garlic
1 can whole tomatoes
1 generous pinch of saffron
¼ cup Pernod (can be subbed with pastis, ouzo, or sambuco)
1 ½ pound small whole or filleted white fish
Salt
Parmesan
½ cup Sizzle
Ingredients for the rouille:
3 egg yolks
1 clove garlic
¼-½ tsp cayenne
1 tbsp dijon mustard
½ cup Drizzle
2 tbsp tomato paste
2 tbsp bread crumbs
Salt
Instructions
Active Time: 1 hour
Full Time: 1 hour
1
For the soup: Roughly chop the carrot, fennel and leek (be sure to use the whole leek).
2
Heat ½ cup Graza sizzle in a thick bottomed soup pot, and saute the carrot, fennel and leek until they're soft and translucent.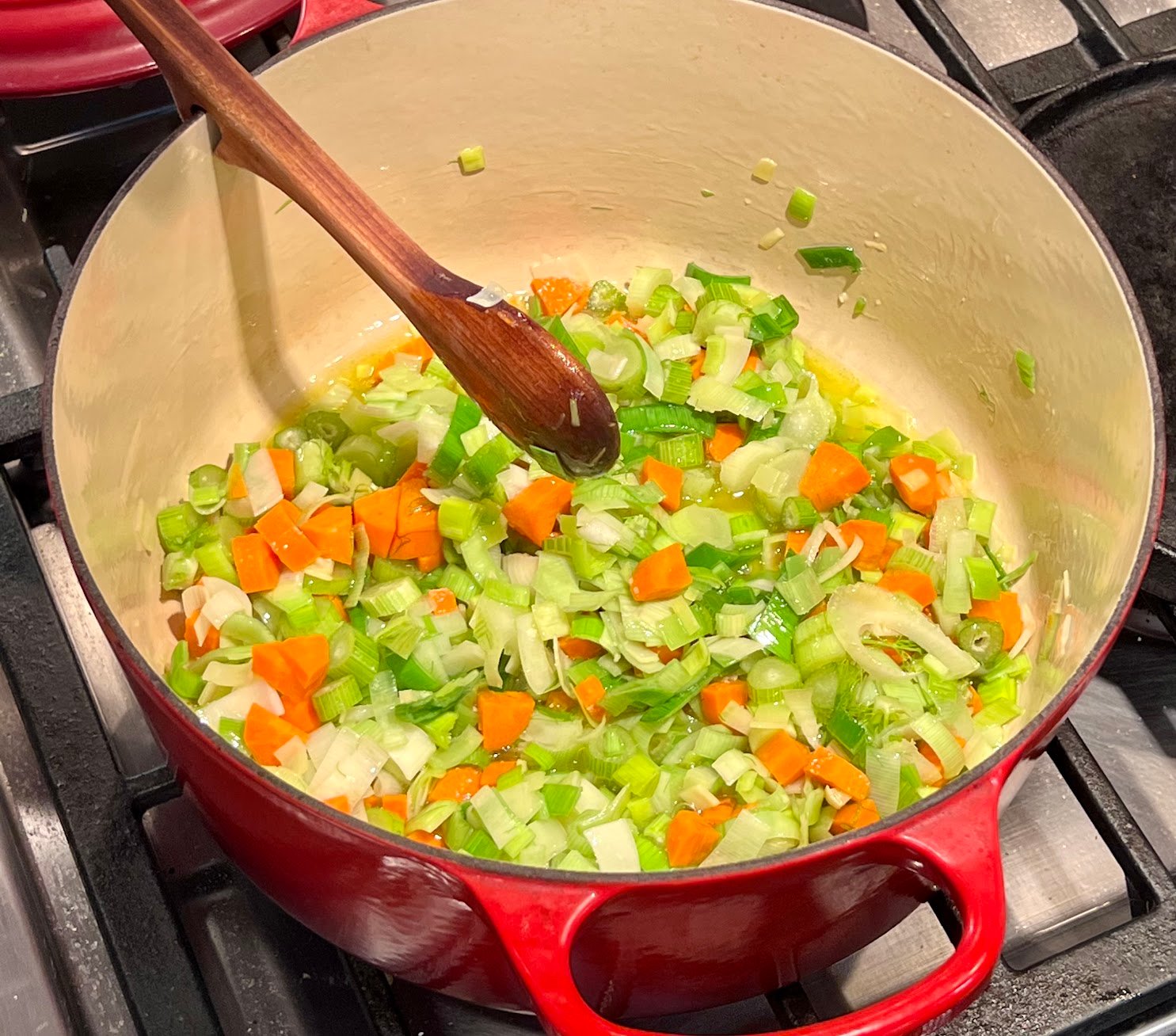 3
Add Pernod and cook for another five minutes.
4
Add tomato and saffron, stir to incorporate, then add fish, water to cover, salt, and cook until fish easily flakes apart.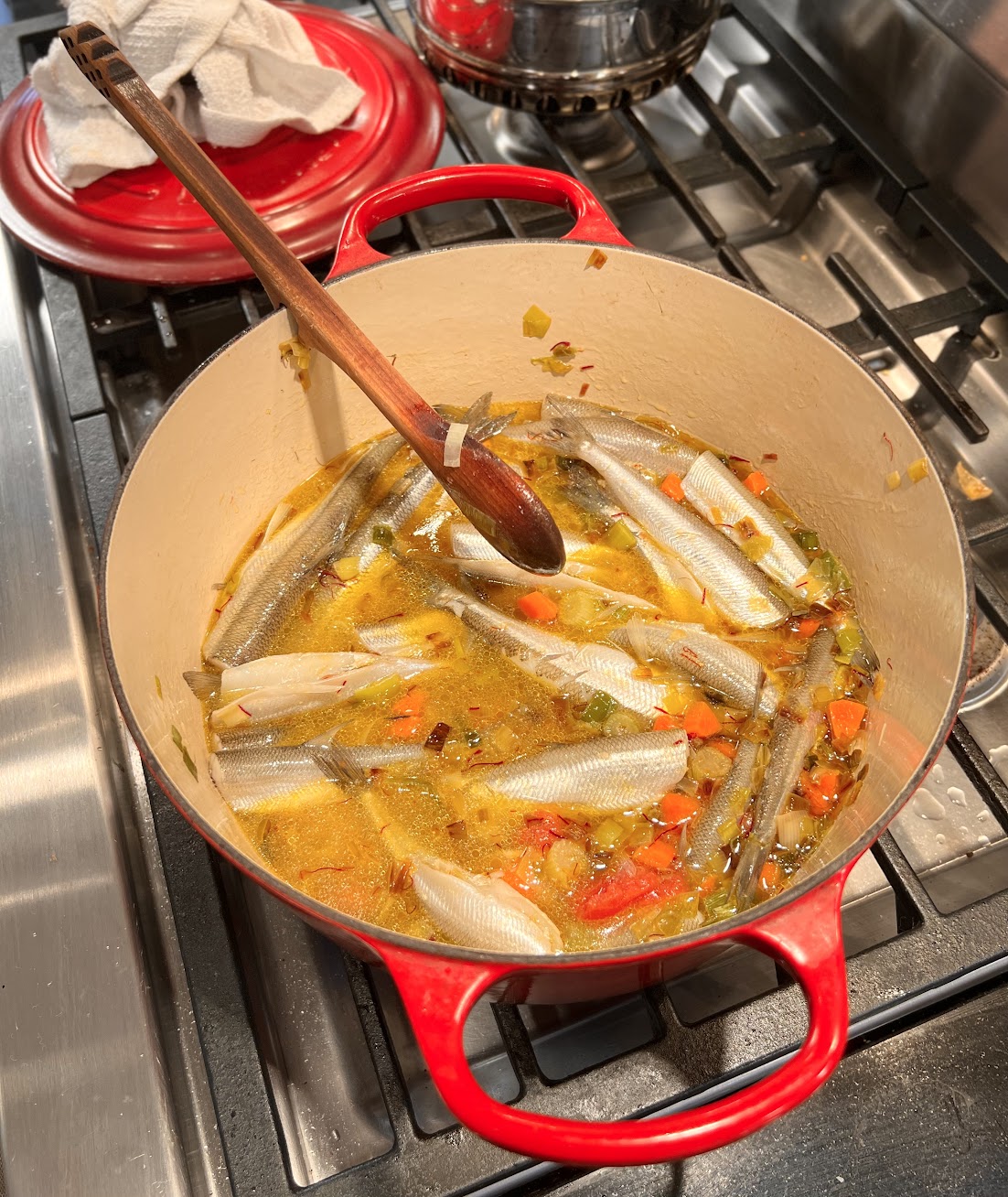 5
Blend the soup to a puree. (If using whole fish, run the blended soup through a food mill).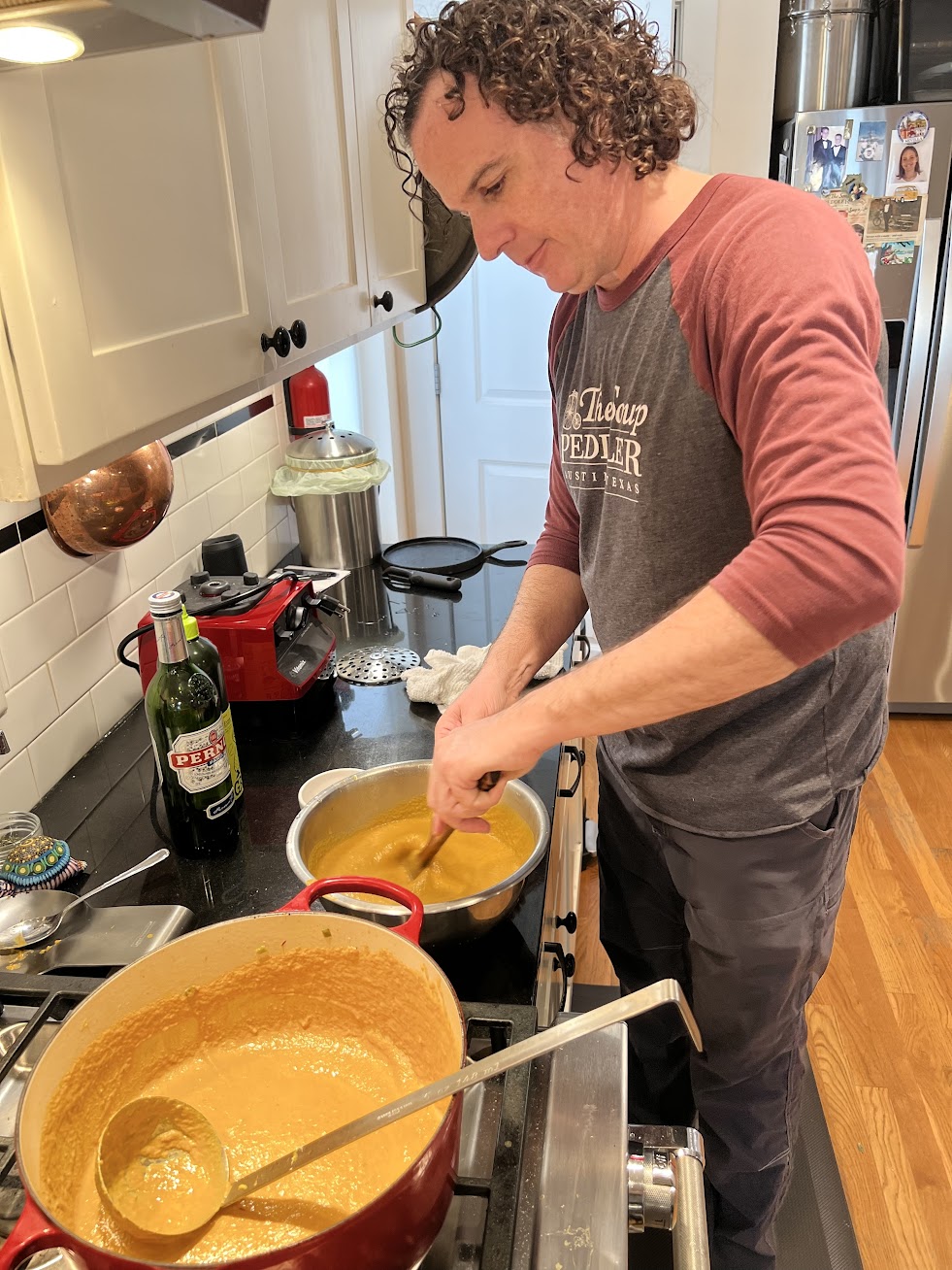 6
For the rouille: Combine eggs, garlic, cayenne, dijon in a food processor, and drizzle in olive oil while blending.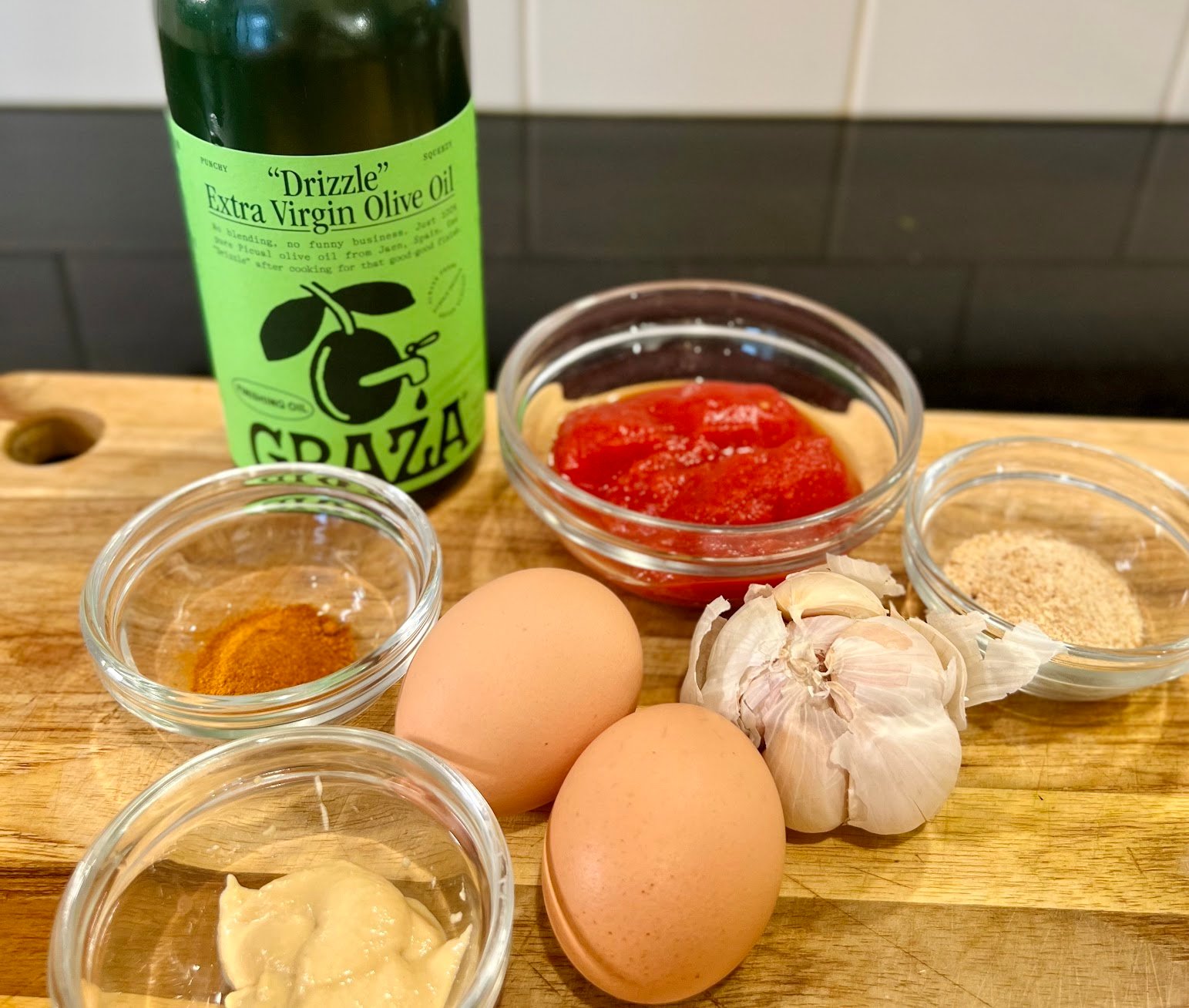 7
Add tomato paste and salt and blend until smooth.
8
Pro tip: Slice up baguette or whatever other bread you have around, scrape the slices with raw garlic, drizzle with Sizzle and toast for a yummy side of croutons!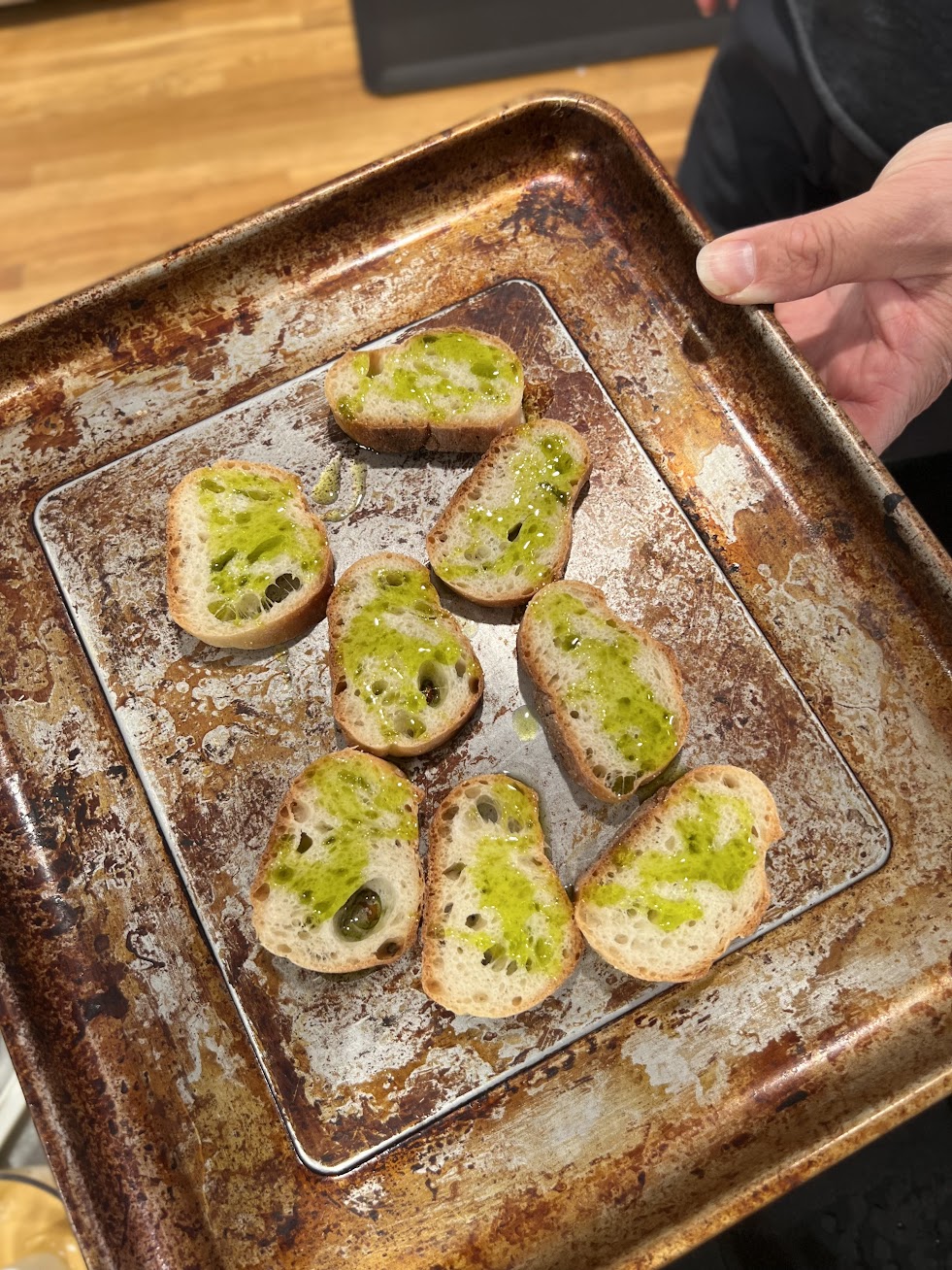 9
To assemble: top your bowl with croutons, rouille, shredded parmesan and a healthy glug of Drizzle.