Recipes
Suzette's Turkish Stewed Leeks
This tasty recipe for Turkish-style stewed leeks comes straight from Suzette Dushi, our co-founder Allen's mom. (For real!) Disclaimer: Suzette measures with her heart. Happy Mother's Day! <3
by Suzette Dushi
Instructions
Active Time: 20 minutes
Full Time: 1 hour
1
Cut the bunch of leeks in half vertically and then roughly chop into 1-2 inch pieces and clean well. Roughly chop the small can of whole peeled tomatoes and carrot.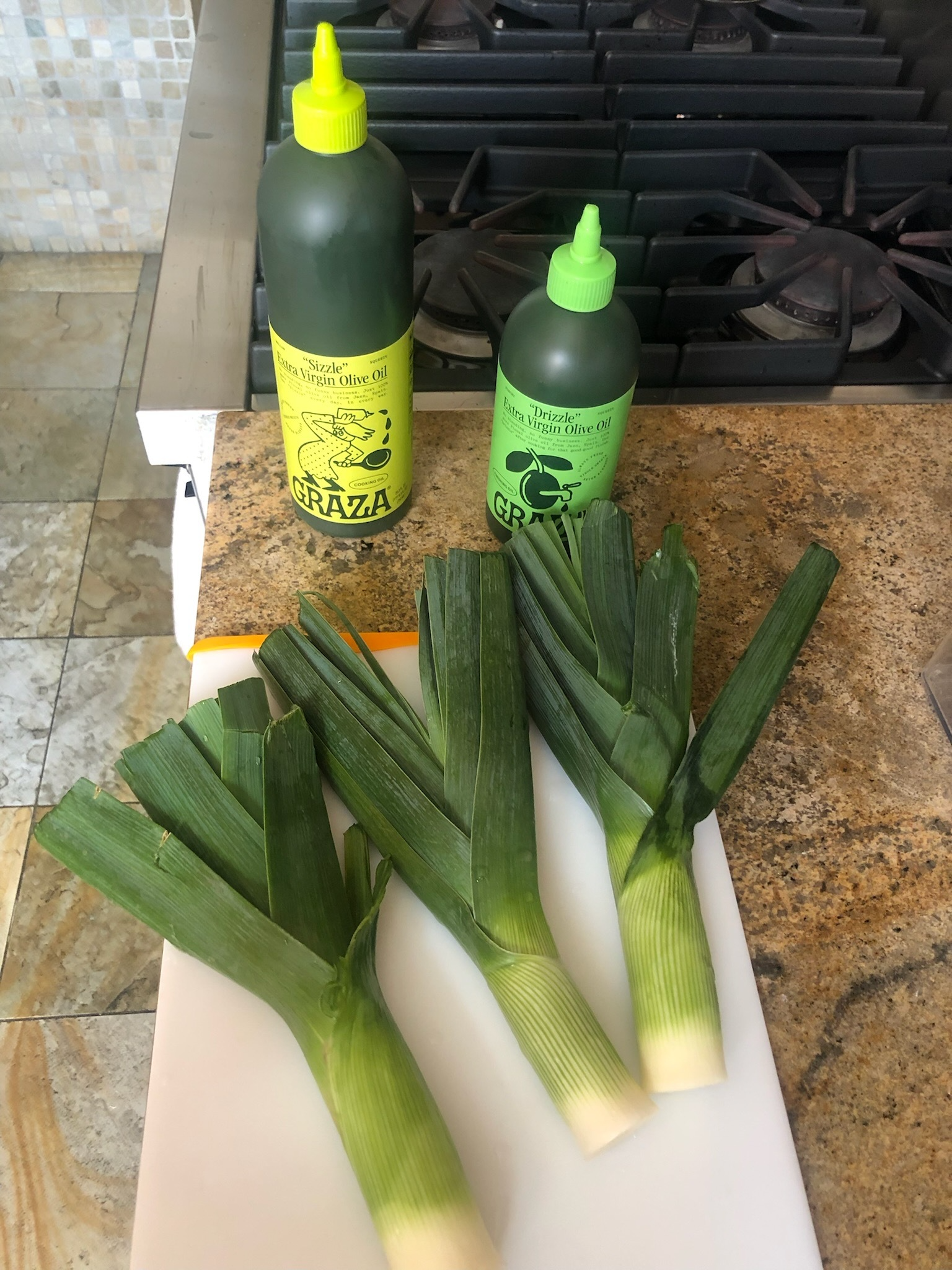 2
Heat a pot or dutch oven (something with a lid) over medium heat. Add a big squeeze of Sizzle and then add the chopped tomatoes and carrot. Sauté for 2-3 minutes.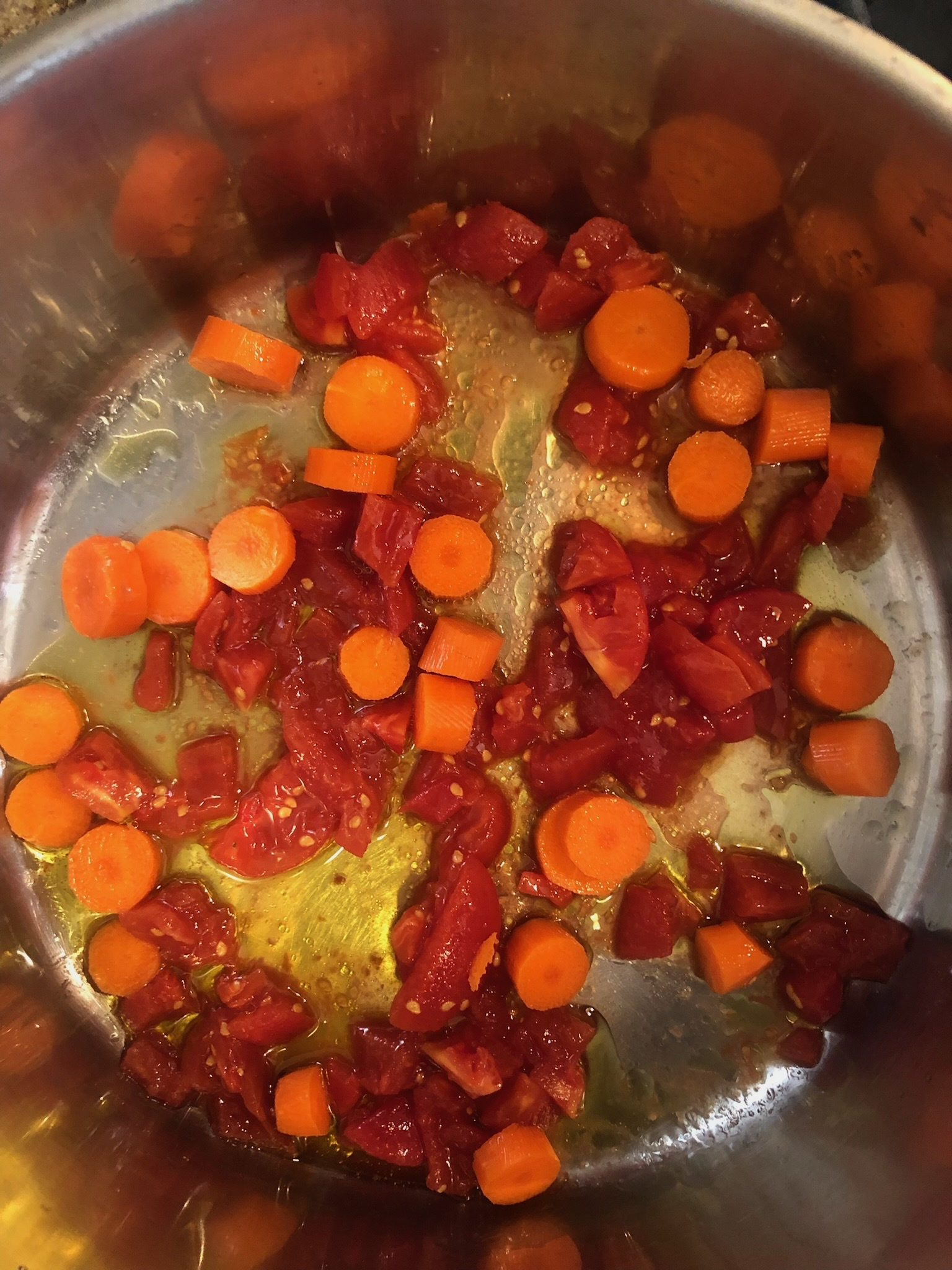 3
Add all of the leeks and stir well for a few minutes until they are all covered with the oil and juices in the pot.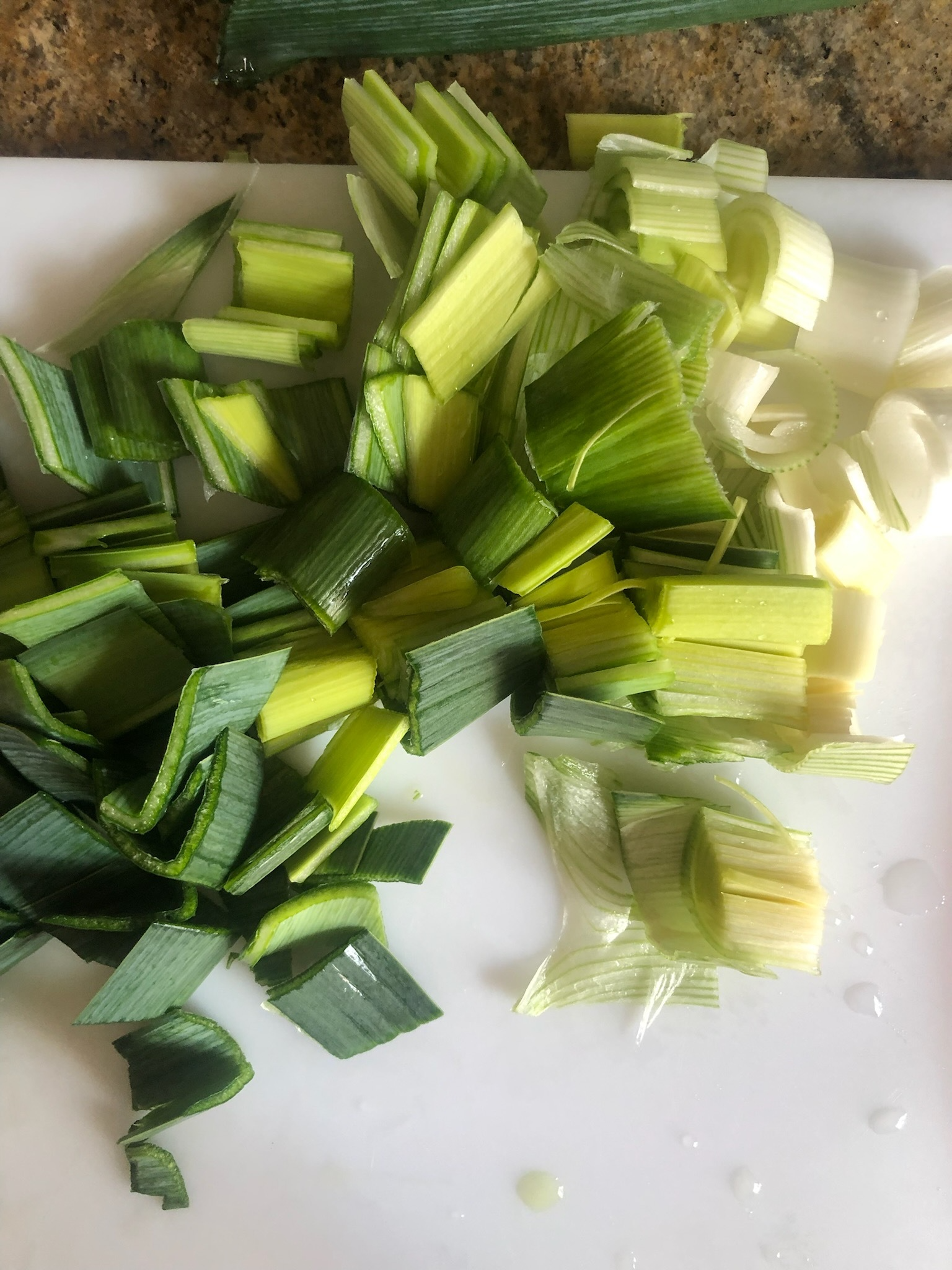 4
Add a handful of rice (a really a small amount!).
5
Squeeze in the juice of 1 lemon and add another squeeze of Sizzle so you get some nice liquid on the bottom of the pot.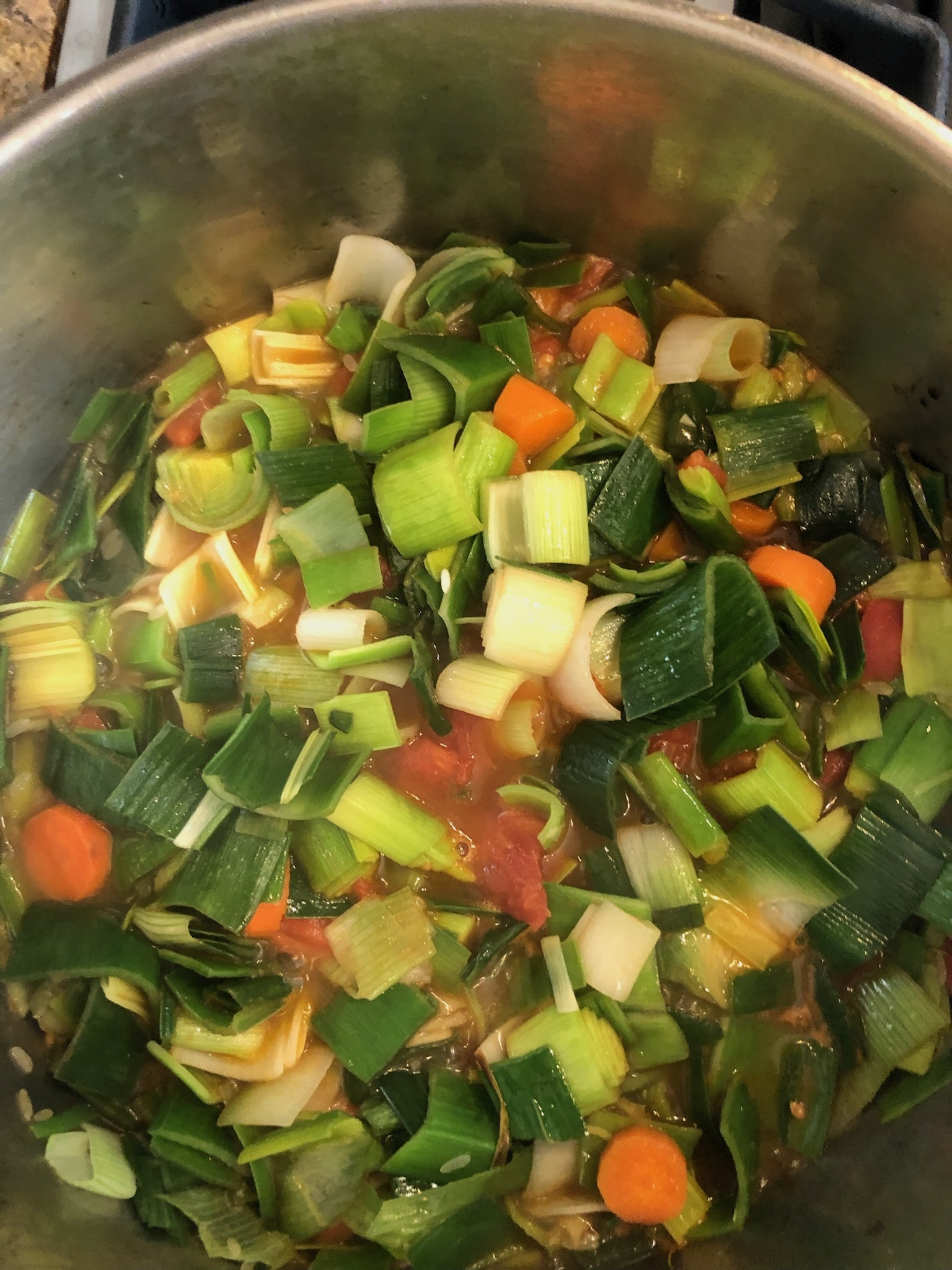 6
Add enough water to the pot to just hit the top of the leeks and bring it all to a boil.
7
Once boiling, cover and bring to a simmer on low. Stir occasionally and let cook for 30-40 minutes. You can't overcook this, you can let it go for an hour or more if desired.
8
Move to a serving bowl and finish with a nice squeeze of Drizzle. Enjoy!