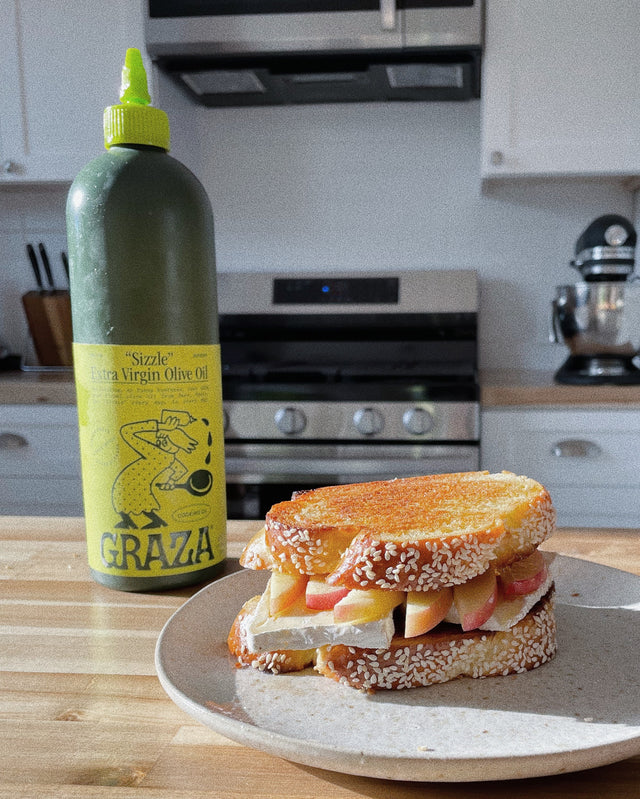 Recipes
Challahdad's The High Holydad
A Sizzlin' challah sandwich with apples, hot honey, soft cheese, and fig jam. It's a crispy-crusty-fluffy salty-fruity-spicy melt in your mouth version of the classic Rosh Hashanah treat!
Instructions
Active Time: 10 minutes
Full Time: 10 minutes
1
Buy or make a round challah and slice it up! This recipe makes one sandwich, so you'll need two slices.
2
Squeeze a little Sizzle on a heated pan and lay down the two slices. Cook on low to medium heat until the bottom is golden brown. Flip and repeat on the other side.
3
Schmear the fig jam on both halves.

4
Add a single layer of apple slices to one side.

5
Add a single layer of the Mt Tam or your other soft cheese to the other side.
7
Seal it on up and take a bite. The High Holydad is upon us!