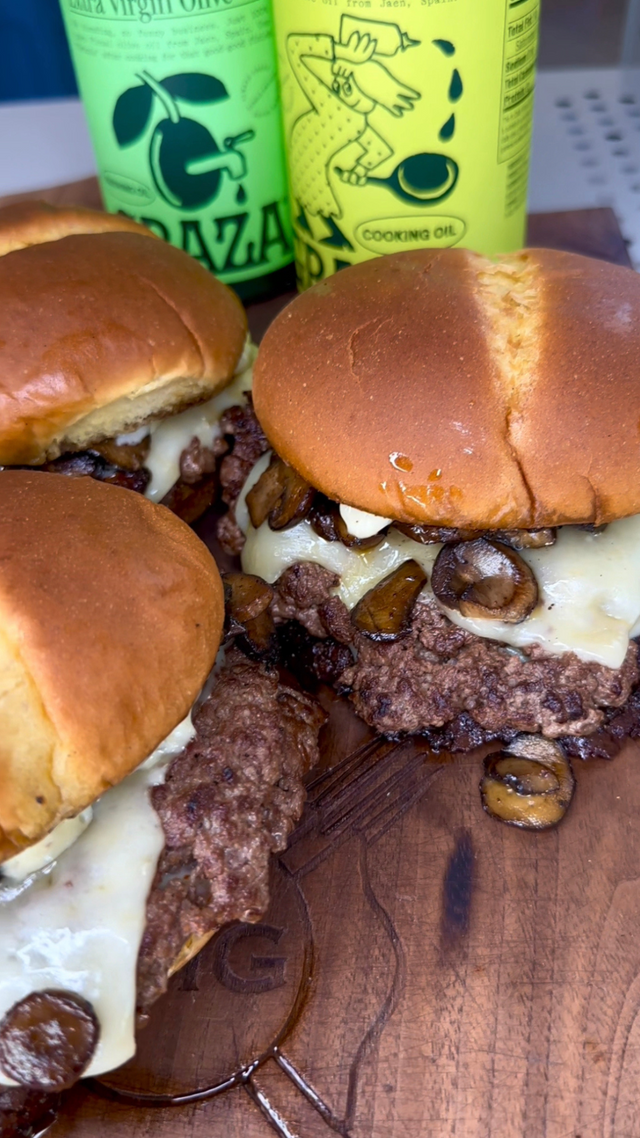 Recipes
Ultimate Smashburgers
Get GRIZZLIN' with these extra cheesy, extra shroomy smashburgers! 
Instructions
Active Time: 10 minutes
Full Time: 30 minutes
1
Combine mayo, lemon juice, minced garlic, salt, pepper, and Drizzle in a mixing bowl and stir to combine. Set aside in the fridge.
2
In a skillet or flat top, heat your Sizzle. Add mushrooms and cook until almost browned. Add Worcestershire sauce and cook until browned. Set aside.
3
In the same skillet or flat top, toast your buns until golden brown and set aside.
4
Turn the heat to medium high. Form approximately 3oz patty balls, and place them down on your pan and SMASH! You can use your spatula or a grill press for this.
5
Cook for about 3-4 minutes before flipping and topping with Swiss cheese. Cook until your cheese has a nice melt.
6
Spread aioli on each bun half, before adding your burger patty and topping with mushrooms.