Education
Jacobsen Salt Co. Body Scrub
We teamed up with our friends at Jacobsen Salt Co. to bring you this lemony olive oil sea salt body scrub! The perfect pregame to a day at the beach and your new lifesaver this winter :-)
Instructions
Active Time: 5 minutes
Full Time: 5 minutes
1
Add 1 cup of Jacobsen Salt Co. Pure Kosher Sea Salt to a mixing bowl.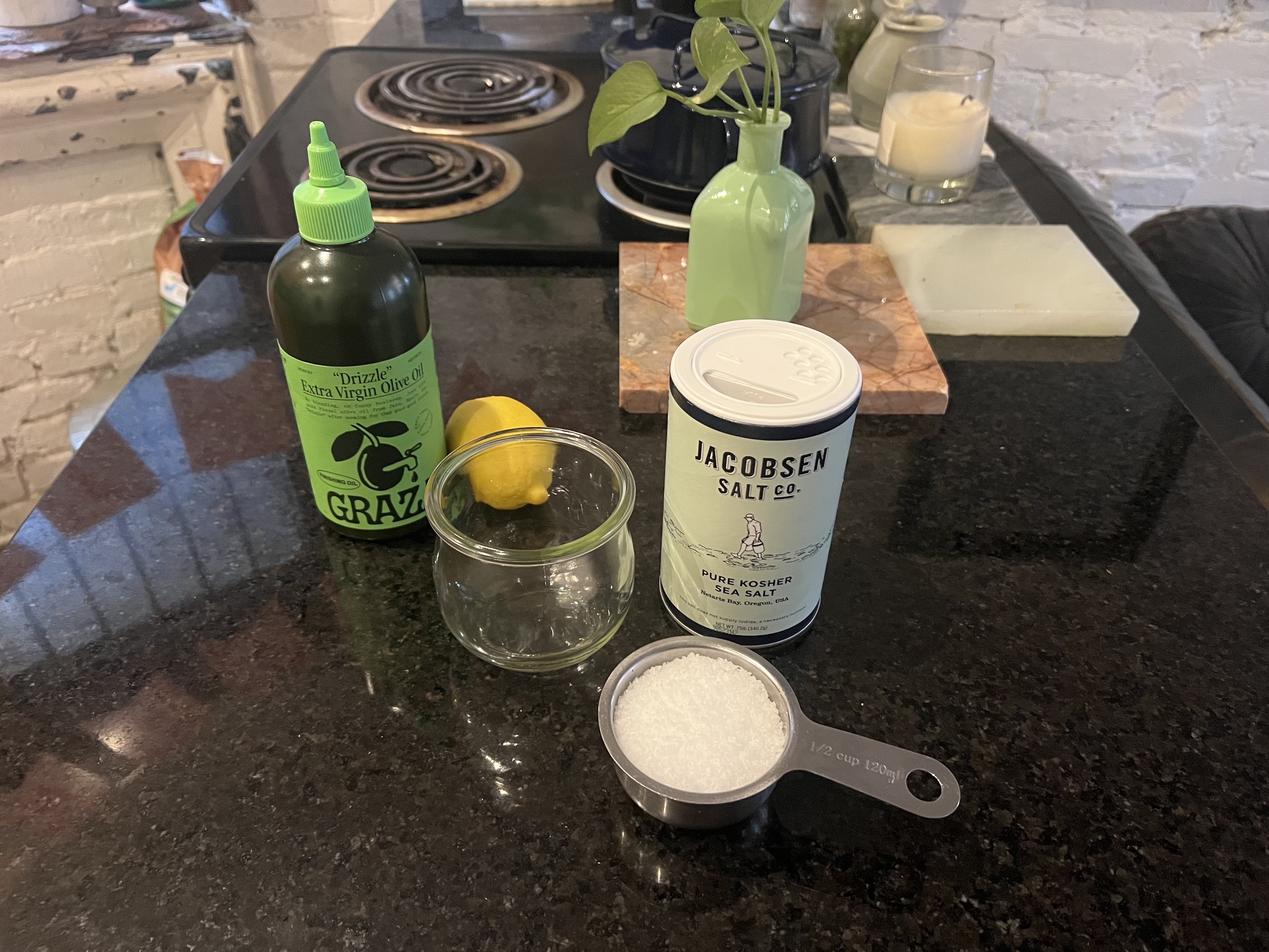 2
Add ½ cup of Drizzle or Sizzle, and mix with a fork to blend. If you like a drier scrub, add more salt until you reach a desired consistency.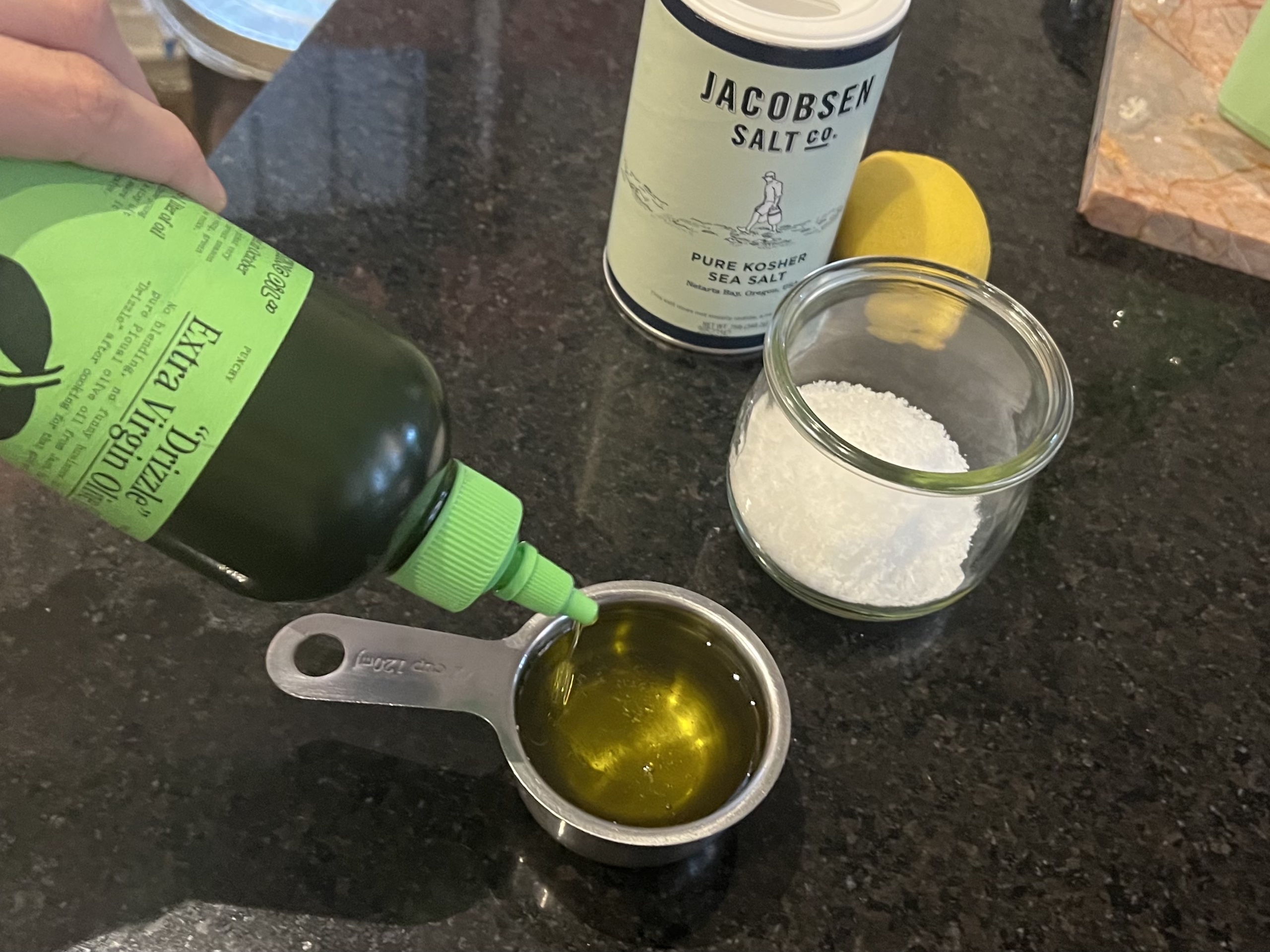 3
Slice your lemon in half and remove the seeds. Squeeze the juice of one half into your scrub and mix in until well incorporated.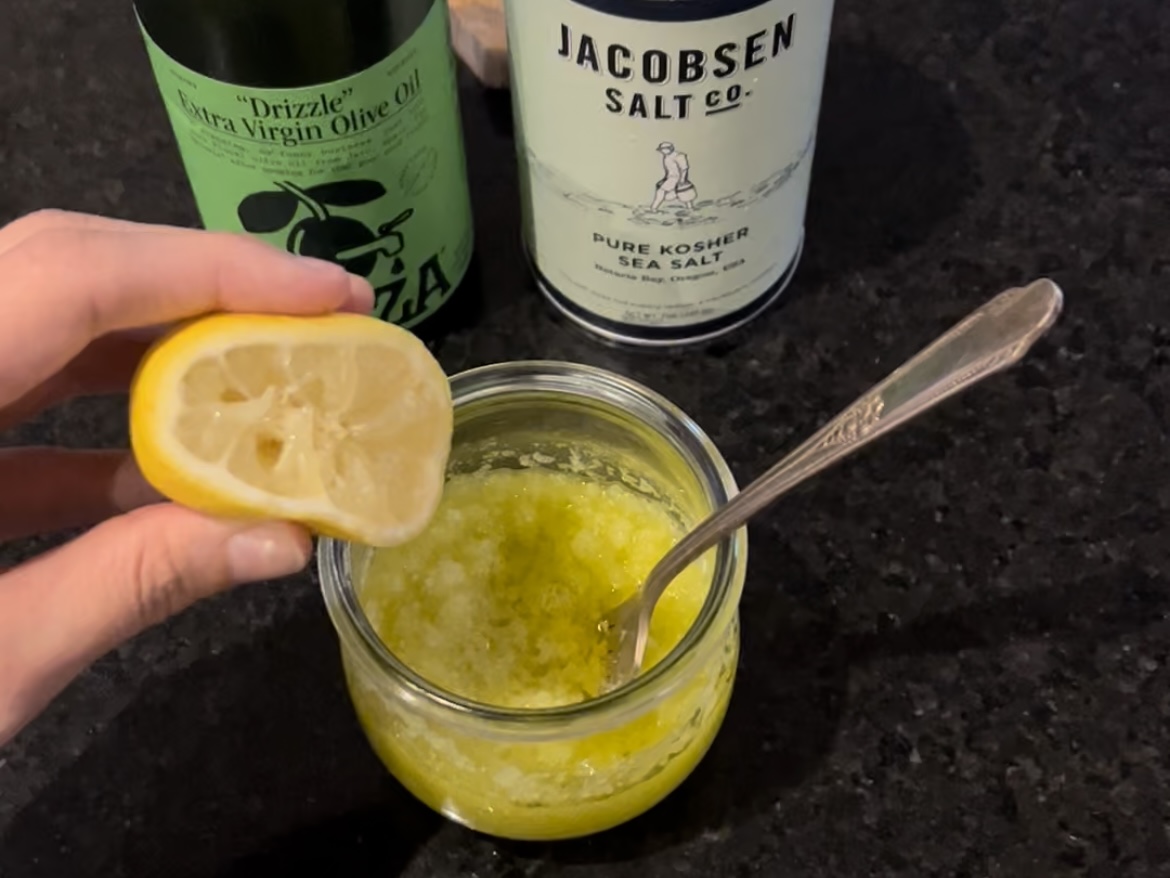 4
Use same day or store in an airtight jar or container for up to six months in a cool, dry place.
Bonus rec: did you know Drizzle AND Sizzle both double as a body moisturizer? Follow up your scrub with a good coating for sustained softness :-)