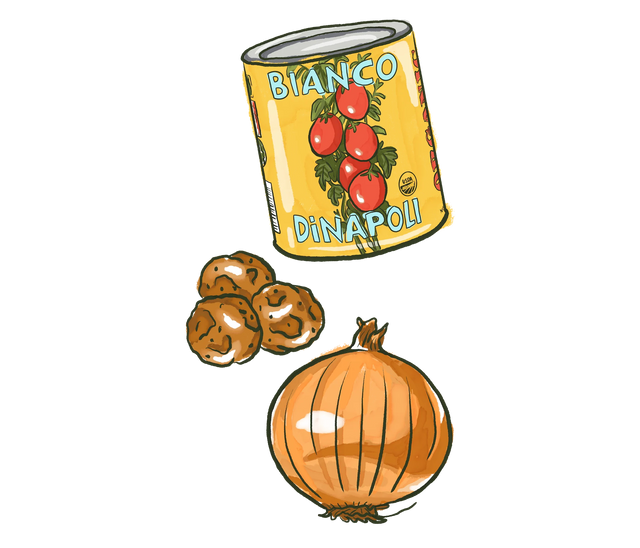 Education
March Cooking Hacks with Katie Parla
This month we're taking a step back to share our favorite "anti-hacks." Aka what is worth taking your time to do the right way… even if it adds a few extra minutes to your time in the kitchen. To kick things off we turned to Katie Parla, New York Times best-selling cookbook author—who knows a thing or two about the art of slow cooking.
Her new cookbook, Food of the Italian Islands, is now available for pre-order!
March Cooking Hacks
You may have recognized Katie Parla from Stanley Tucci's Searching for Italy, Chef's Table, or F*ck That's Delicious, among others. 
Based in Rome, she's also a New York Times best-selling cookbook author, and we're excited to share that her latest—Food of the Italian Islands—is now available to order. It promises a delicious tour that will take you everywhere from the caper fields of volcanic Pantelleria to the kitchens of Sardinia for lessons in ornate pasta making. Turns out taking your time can be all the more fun after all. 
Chef Katie Parla:
Soffritto—finely chopped onions, carrots, and celery—is the base of so many dishes from the Italian islands, lending a flavorful base to sauces, soups, and stews. It's tempting to rush the process as the mixture softens in olive oil and so many recipes call for them to cook for 10-20 minutes only. I like to go even longer until they are super soft and practically melting into the oil.
Andrew, co-founder and CEO:
Crush the damn tomatoes with your hands people (but be careful as you might get a mega squirty tomato if you pop it too hard). If you're making tomato sauce for bolognese or for pizza, get primal with your tomatoes. It feels good.
Amanda, marketing director:
Caramelizing onions—low and slow! As tempting as it is to turn up the heat, don't do it. The longer they cook, the richer the flavor. 
Allen, co-founder and COO:
I'm a big fan of the Marcella Hazan tomato sauce recipe. No hacks needed, all about quality and time. A large can of Bianco DiNapoli tomatoes, one onion, and some grass-fed butter in a pot. 
Paloma, brand marketing:
I remember it used to drive me absolutely crazy as a kid to wait for my mom to finish cooking arroz con leche the Peruvian way—it would take hours before she finally announced it was finished, and even longer after that to cool to the point where we could finally dust it with cinnamon and dig in. Several failed (and more recently successful) attempts on my own to make it as an adult later, I've finally understood why it's worth the wait. It's almost like a risotto—take your time for the best texture! 
Grace, brand marketing:
If your recipe calls for an overnight marinade, a long simmer (like Marcella Hazan's insane bolognese), or to chill cookie dough (listen to Bryan Ford!), do it. It's not arbitrary or old-fashioned. It's about the science of flavor. 
Kendall, head of social:
Meatballs!!!! Hands down. My mom makes them the best and they take her hours, from making the sauce to everything in between. They never fail to impress.

Kali, brand marketing:
Call me old-fashioned, but I love making cookies and other baked goods by hand, sans fancy stand mixer. I think putting some muscle into it adds flavor. That said, I don't currently own a fancy stand mixer, and I would not be opposed to receiving one as a gift.