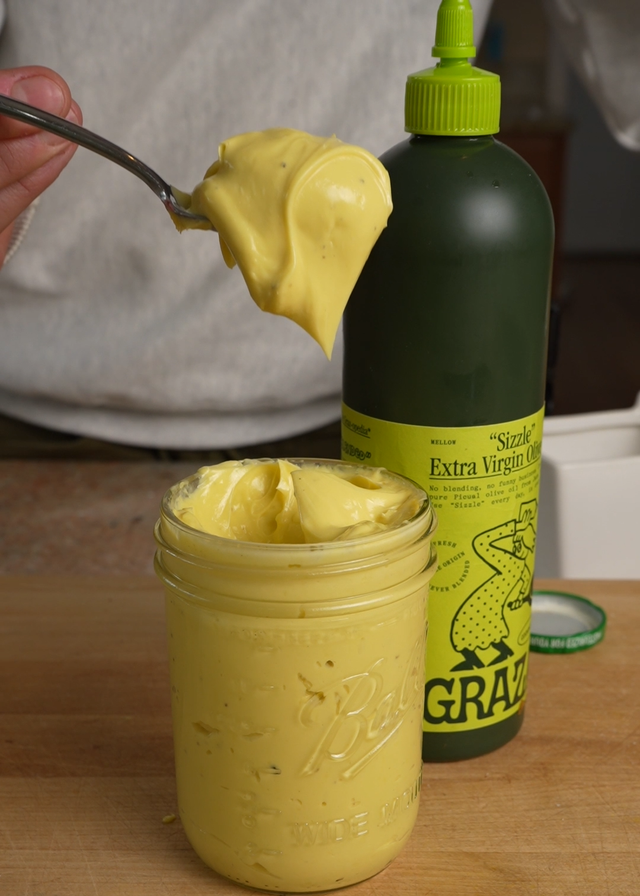 Recipes
Sizzle Mayo
Making your mayo is incredibly easy and EXTRA tasty with Sizzle. All you need are a few ingredients, an immersion blender, and your ready-to-be-mind-blown taste buds.
by Ben | @mushypeaz
Ingredients
2 egg yolks
2 tbsp Dijon mustard
2 tbsp lemon juice
2 cups Sizzle, divided
Kosher salt
Freshly ground pepper
Equipment:
Immersion blender
Jar just bigger than the head of your immersion blender
Whisk
Medium sized bowl
Instructions
Active Time: 5 minutes
Full Time: 5 minutes
1
Crack two egg yolks into your jar or container. Add 2 tbsp Dijon mustard, 2 tbsp lemon juice, and 1 cup Sizzle.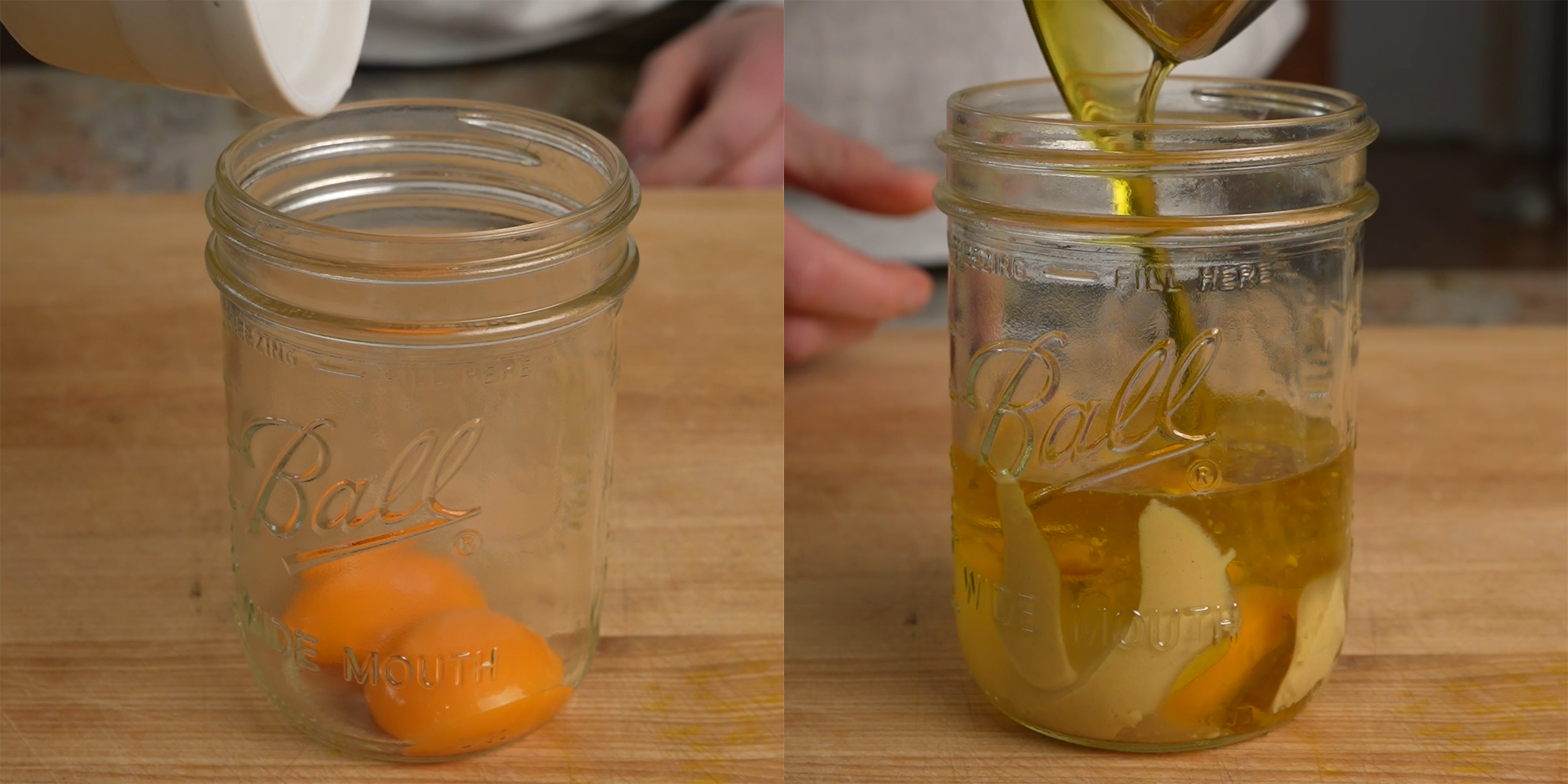 2
Start with the head of the immersion blender at the bottom of the container and blend. Slowly raise the blender up and continue to blend until mayo is fully emulsified. You should see a completely homogeneous mixture with no streaks of oil.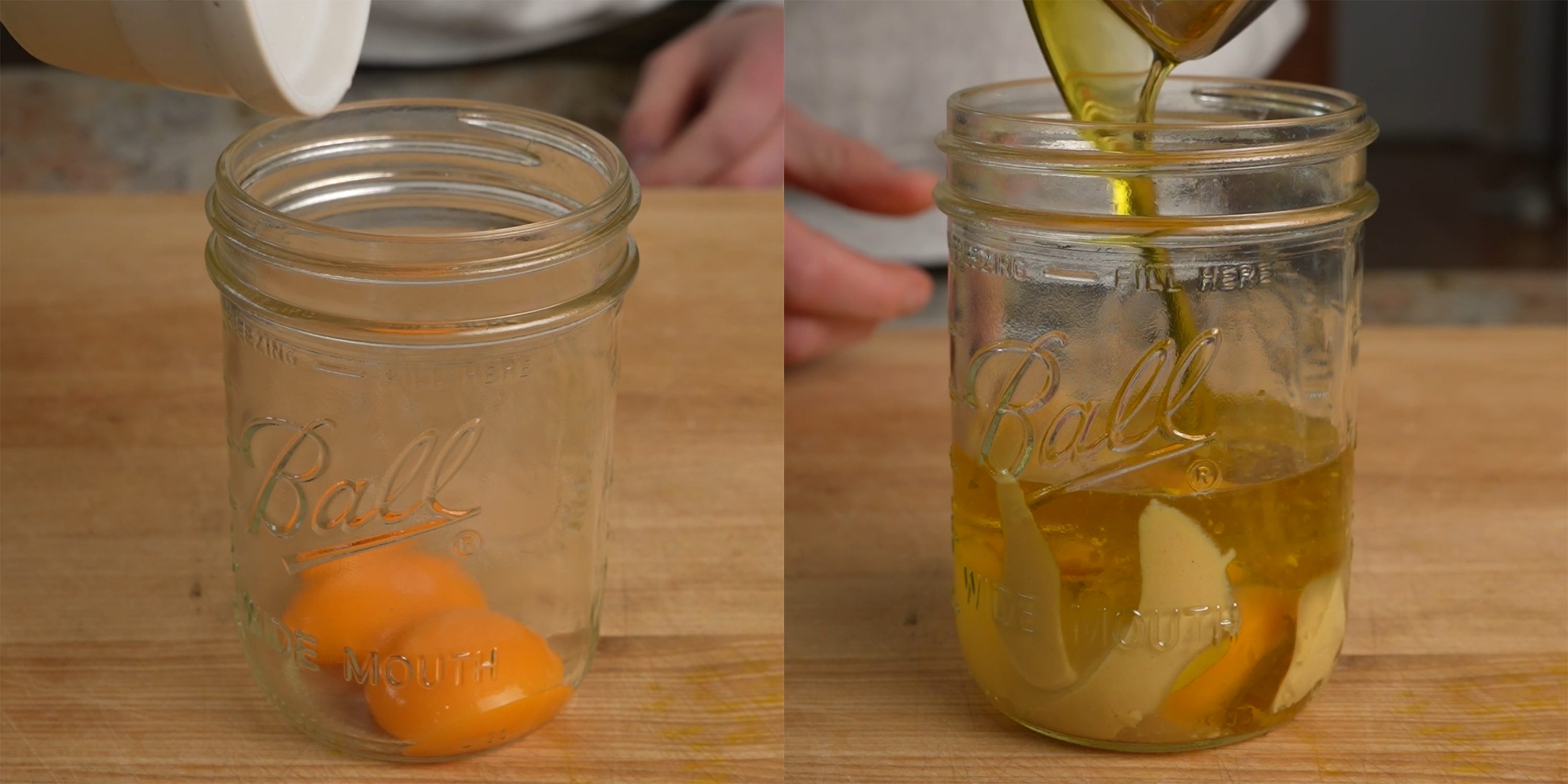 3
Transfer mayo to a medium sized bowl and whisk in an additional 1 cup Sizzle by hand.
4
Season mayo with kosher salt and freshly ground pepper. Whisk it in, seasoning to taste.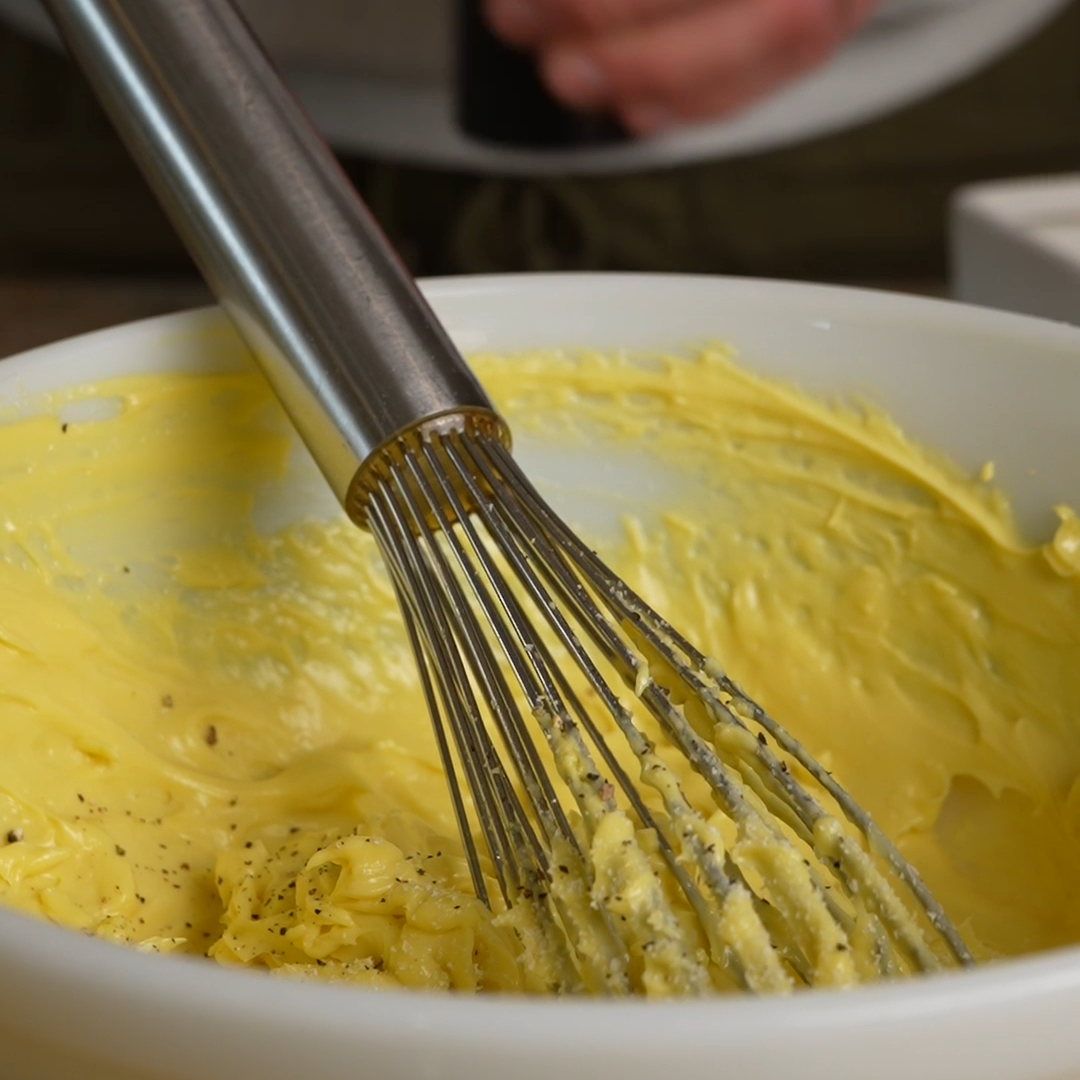 5
Enjoy! Go make a sandwich! Go make a smashburger!