Recipes
Smashburger
Sizzle it up with this SUPER TASTY-CRISPY-DELICIOUS smashburger!
Ingredients
4 oz ground beef
1 slice of cheese, preferably a good melting cheese
1 burger bun
Kosher salt
Freshly ground pepper
Burger accoutrements like Sizzle Mayo, pickles, and lettuce :-)
Instructions
Active Time: 10 minutes
Full Time: 10 minutes
1
Season 4 oz ground beef with a pinch of kosher salt and freshly ground pepper. Portion into two 2 oz balls.
2
Slice a few small pieces of cheese or have a single melting slice ready to go.
3
Heat a cast iron griddle over medium heat and lightly toast one burger bun.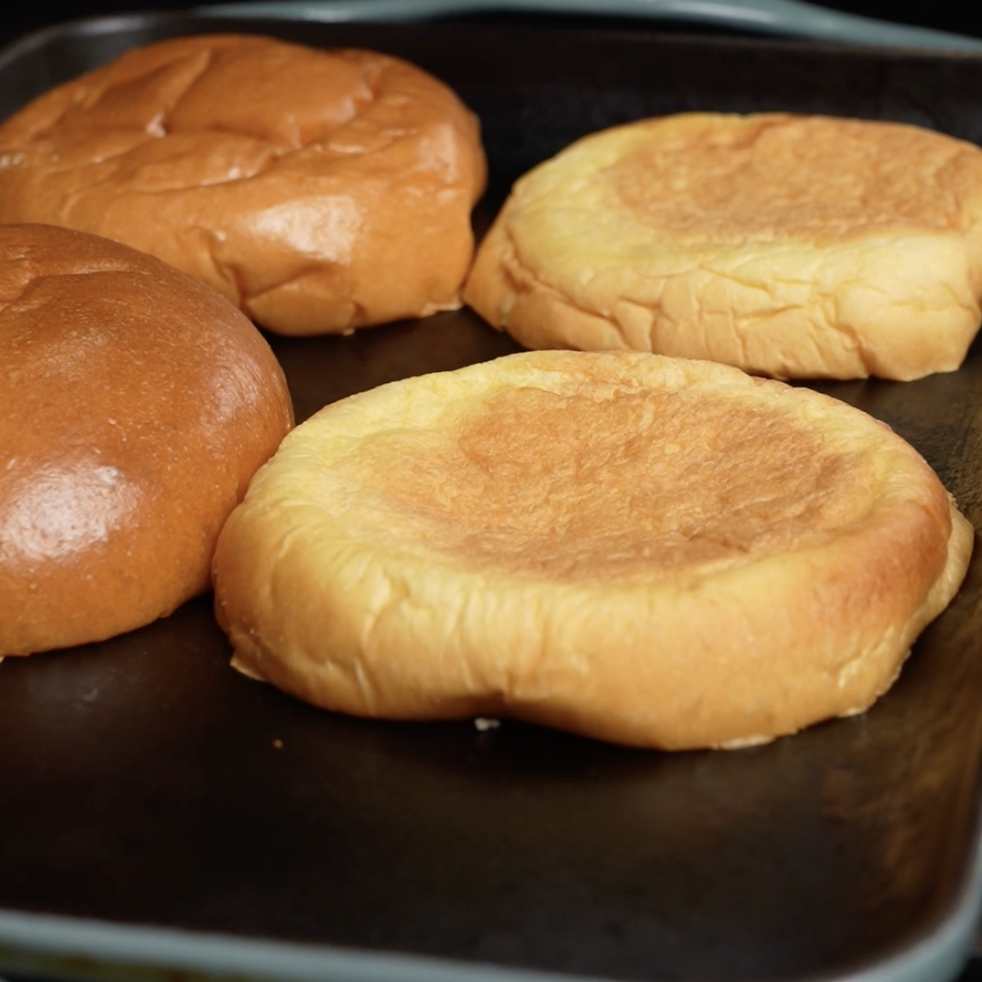 4
Increase the heat to medium-high and heat for two minutes. Give the griddle a few big squeezes of Sizzle.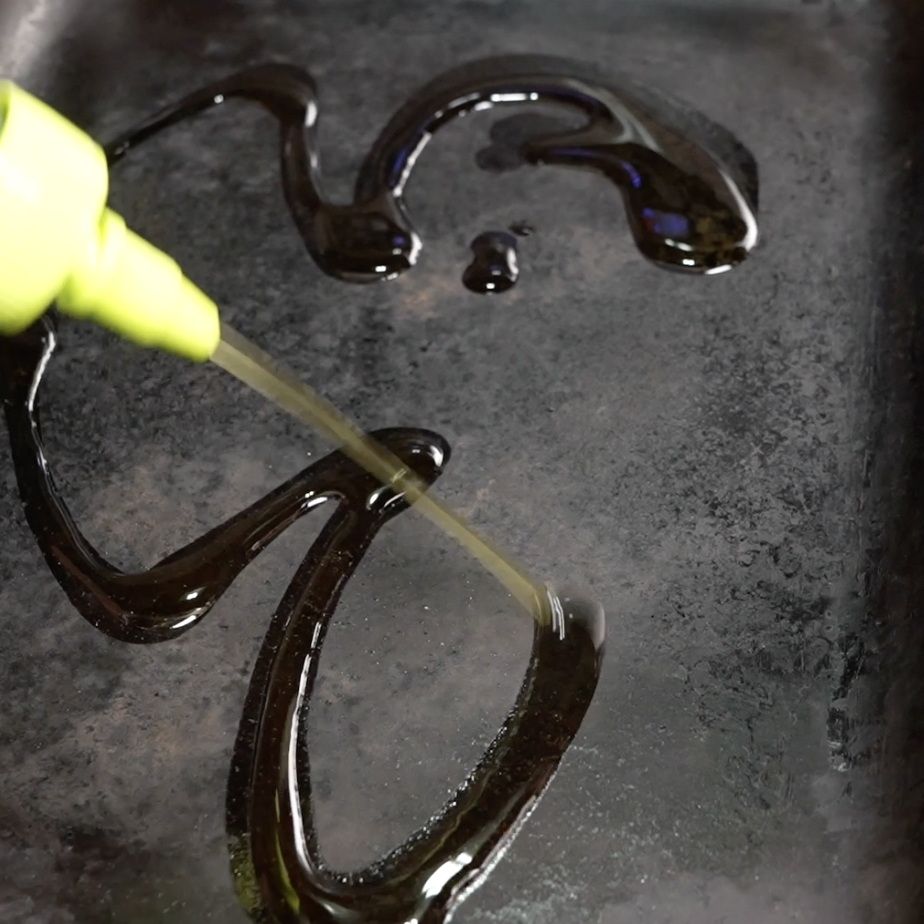 5
Place portioned beef balls onto the griddle.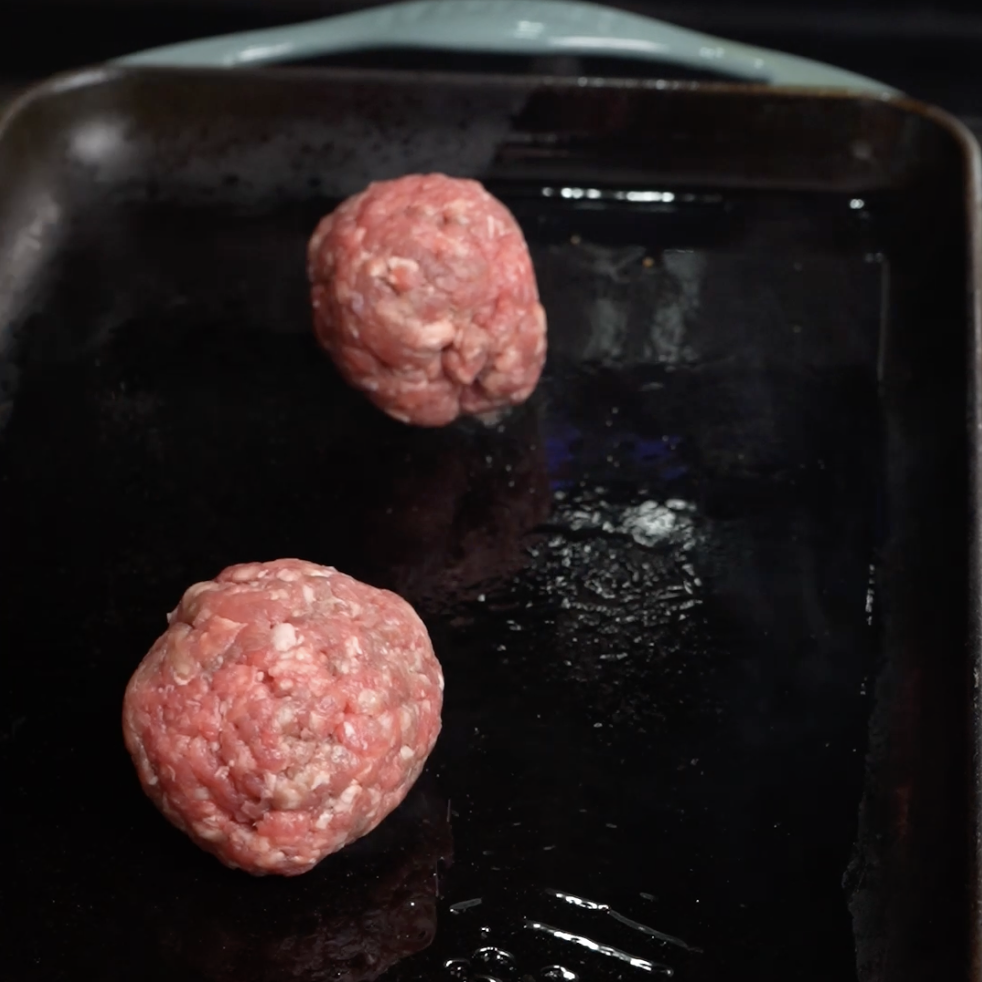 6
Immediately cover the first ball with a ~4x4" square of parchment paper. Use a flat metal spatula to press down on the parchment paper and beef. Use heavy even pressure until the patty is about a ¼ inch thick. Repeat with the second ball.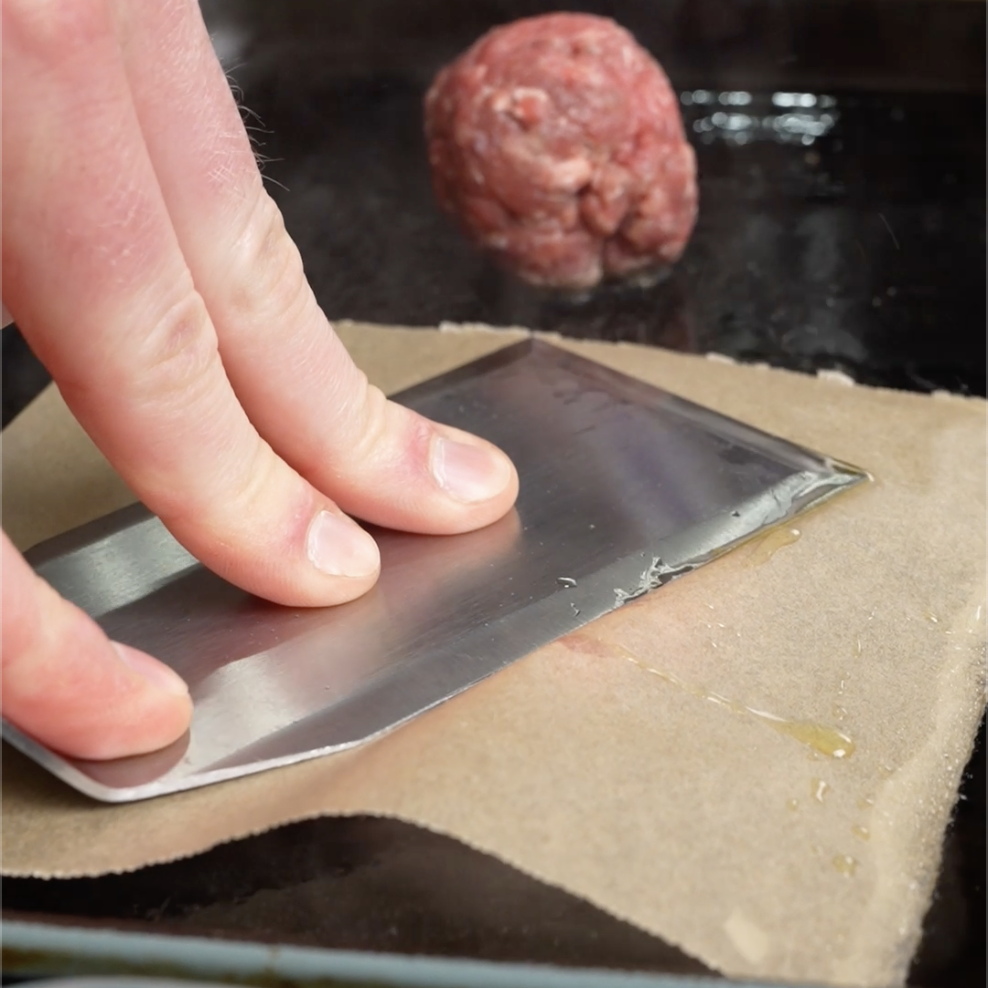 7
Once the patties are well browned on the bottom and starting to cook on the top, use the spatula or a bench scraper to flip the patties.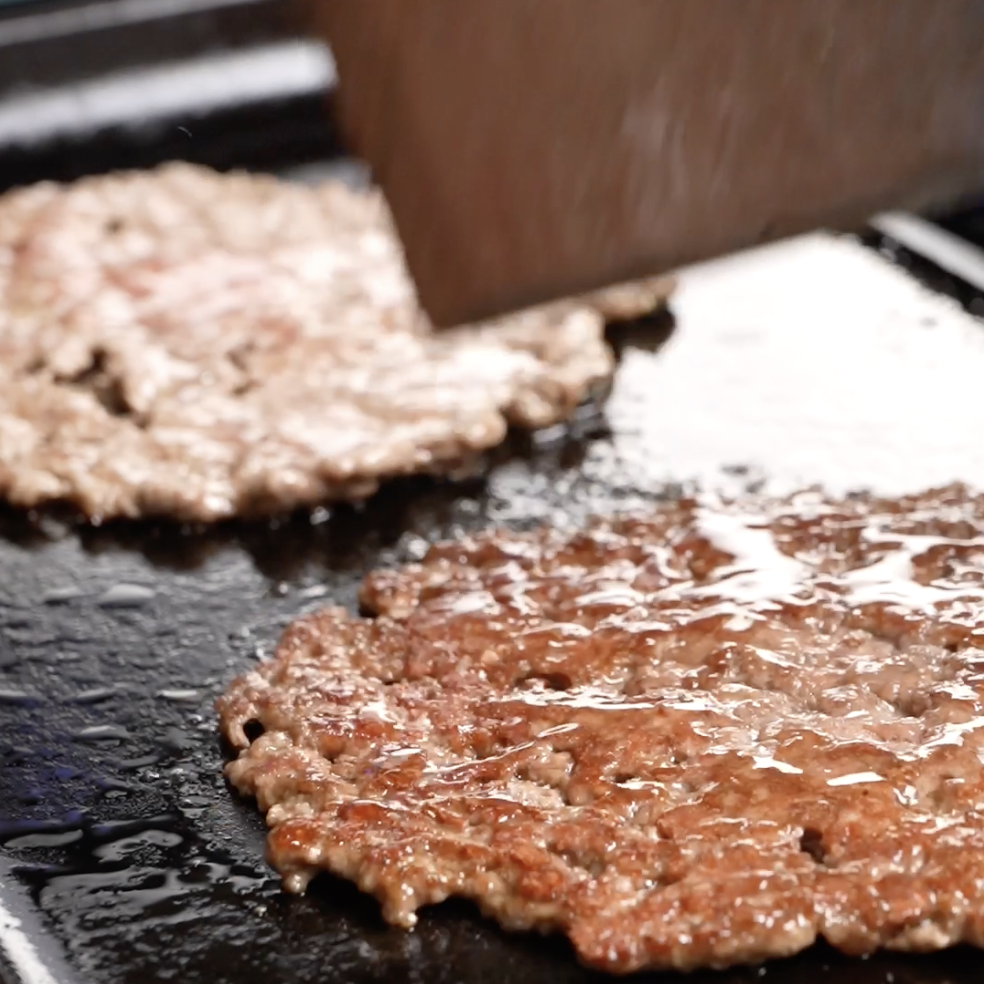 8
Top each patty with cheese and quickly stack one patty-cheese stack on top of the other. Let brown for 10 more seconds.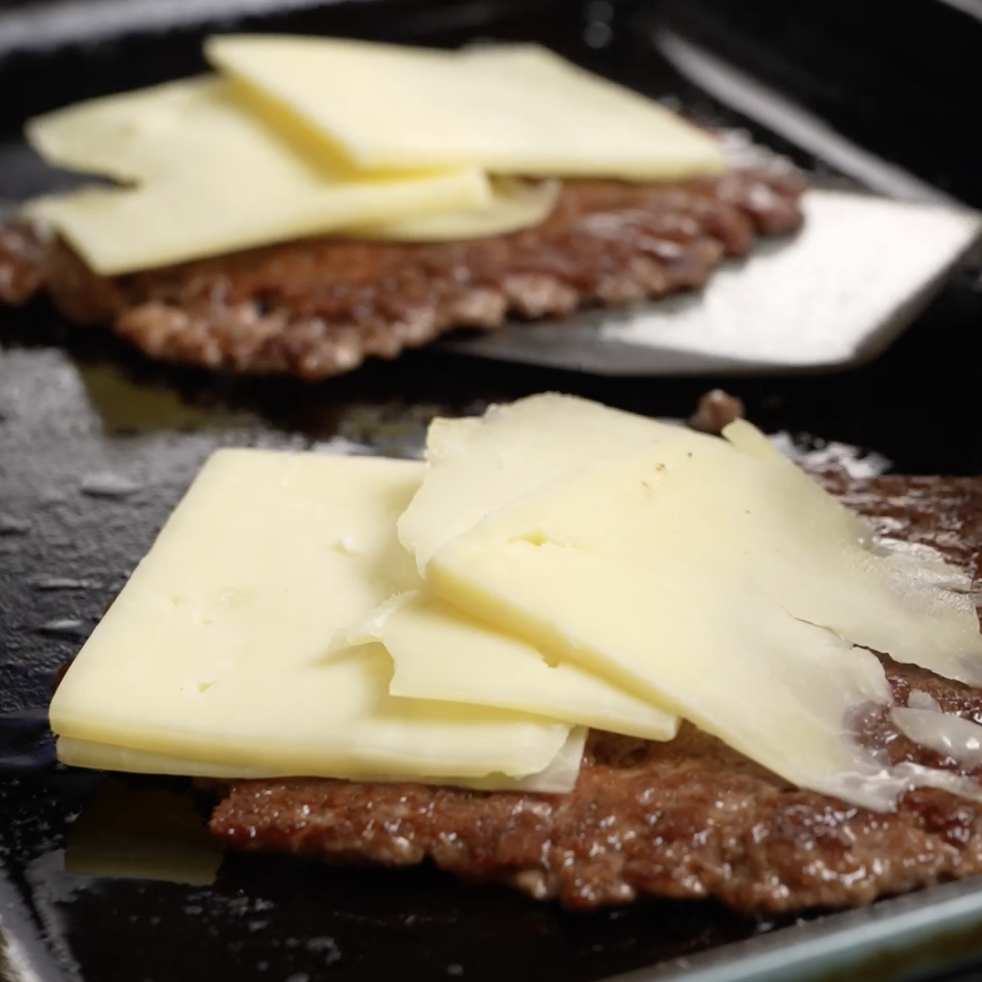 9
Move the patty stack to the prepared burger bun.
10
Top your burger with anything your heart desires. We suggest pickles, plenty of Sizzle Mayo, and lettuce. ENJOY!