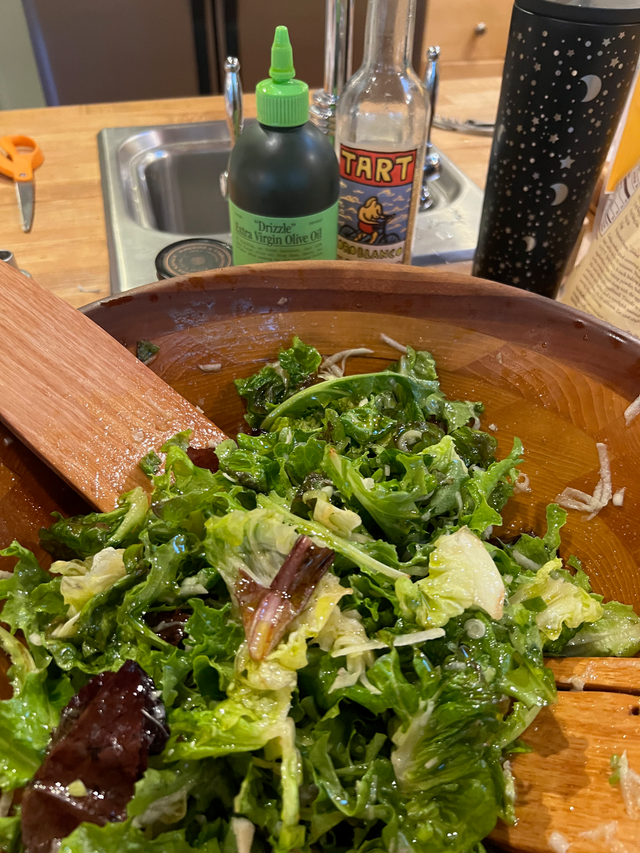 Recipes
TART's Simple Vinaigrette
This super simple vinaigrette from our friends at TART is a go-to classic. Made with Sizzle AND Drizzle, keep it handy to dress up even the most basic of salads. We love using TART's Oro Blanco vinegar here!
by TART | @tartvinegar
Instructions
Active Time: 10 minutes
Full Time: 10 minutes
1
Mince or microplane 2 garlic cloves.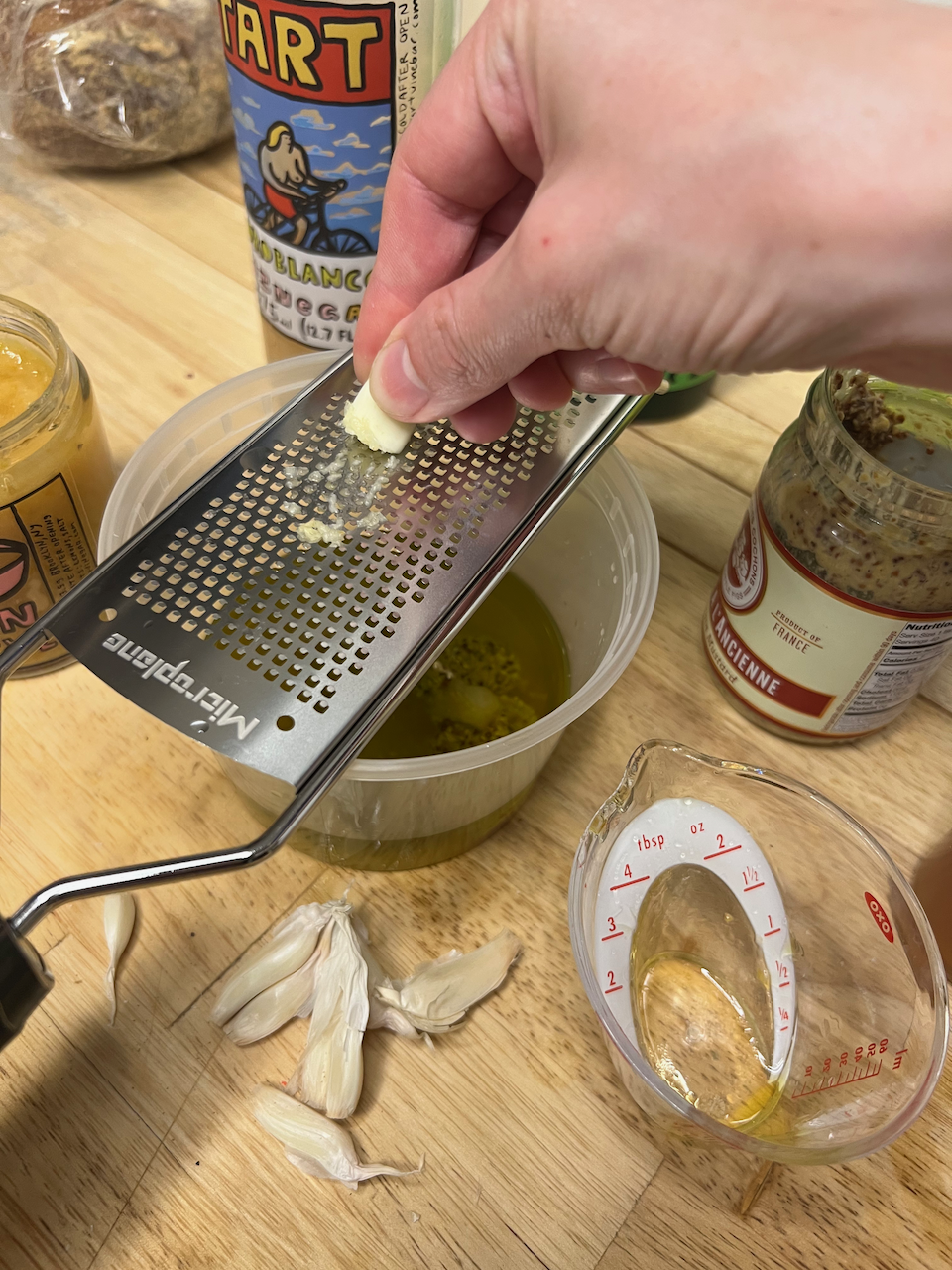 2
Combine minced garlic, Sizzle, Drizzle, TART Oro Blanco vinegar, honey, dijon mustard, and (if using) lemon preserve in a tight sealing container.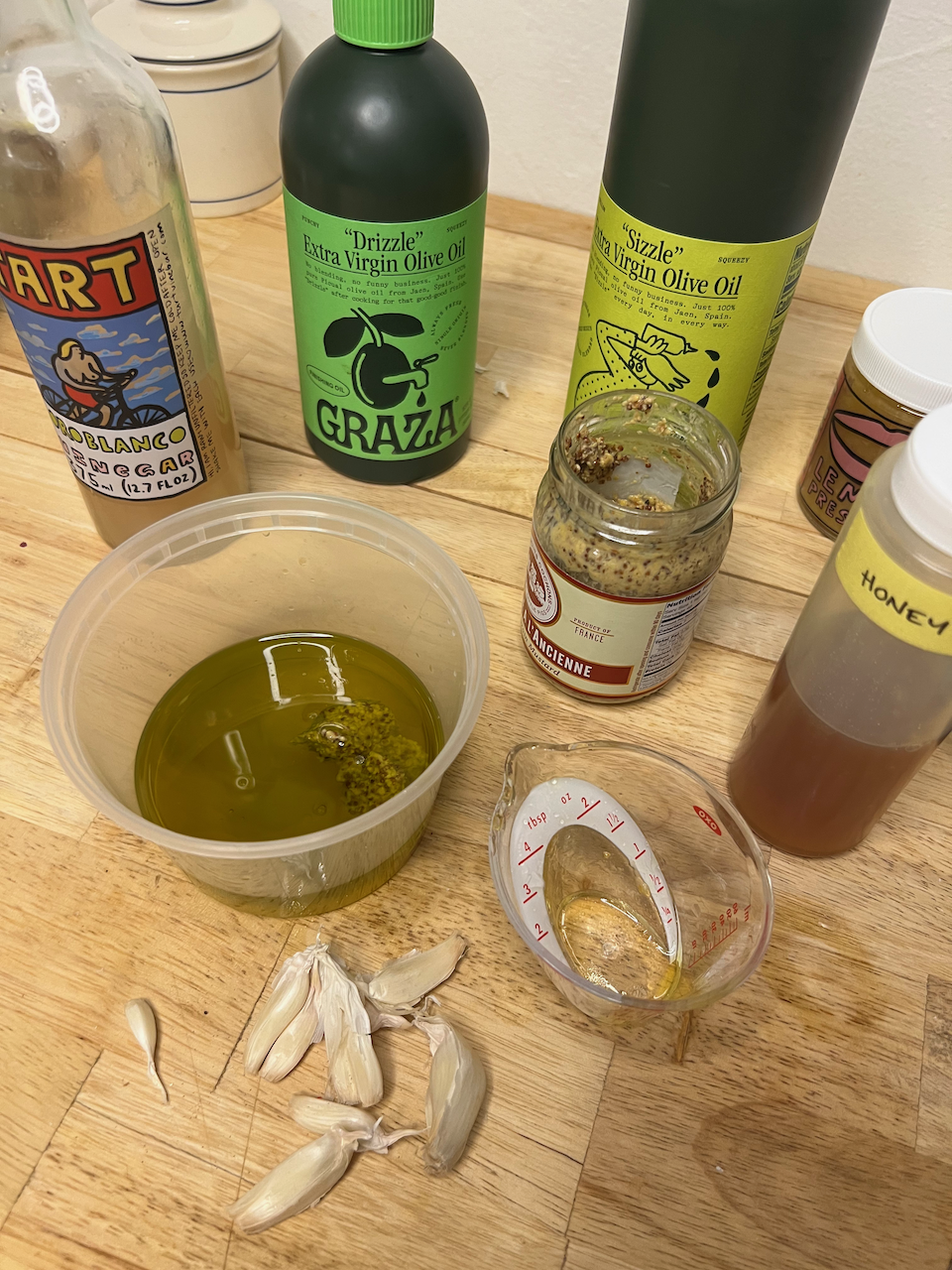 3
SHAKE SHAKE SHAKE to emulsify your dressing!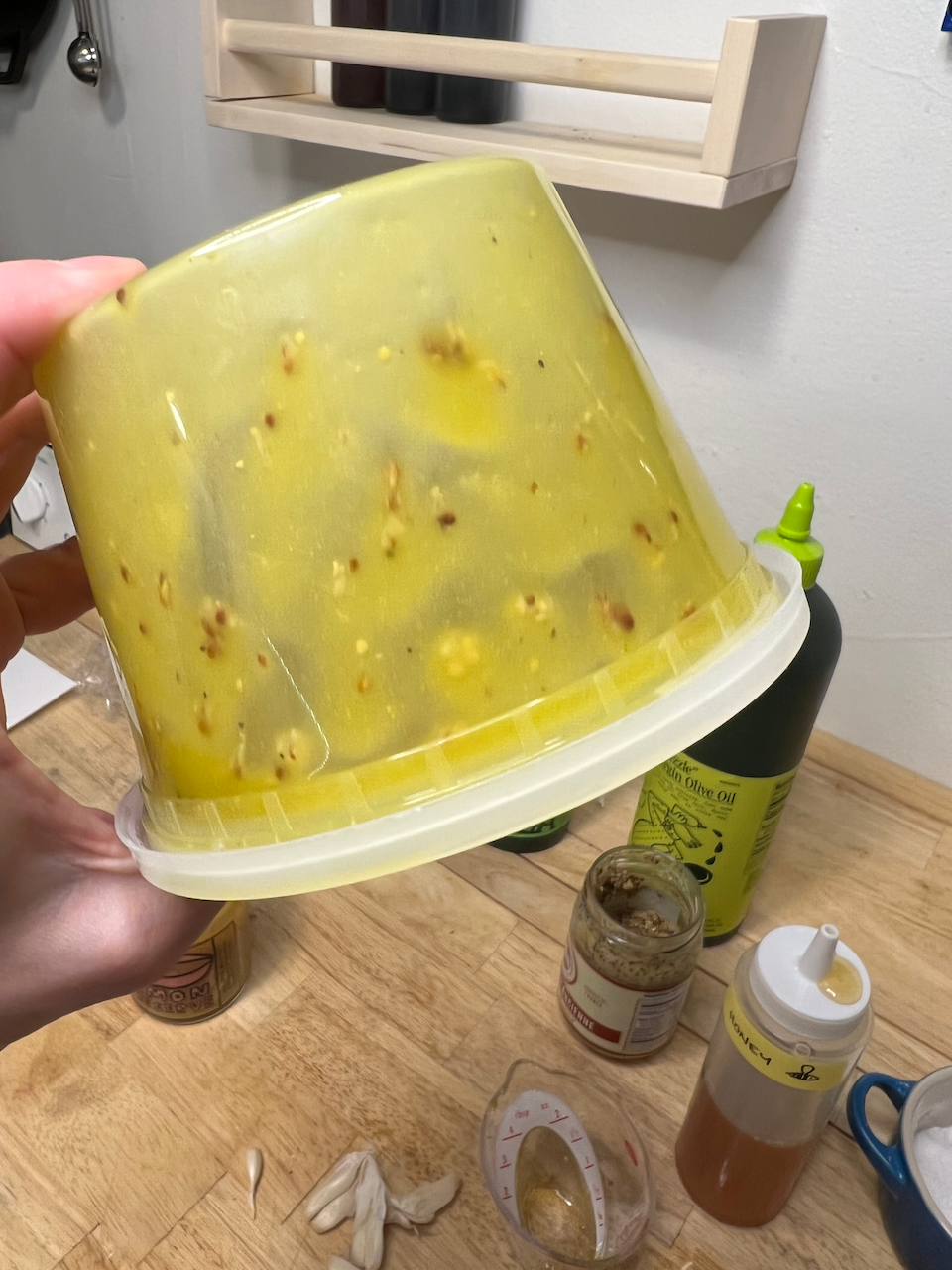 4
Taste! A great dressing should be tasty enough to dip a spoon into and eat on its own in our opinion.
5
Season with salt and pepper according to what you taste.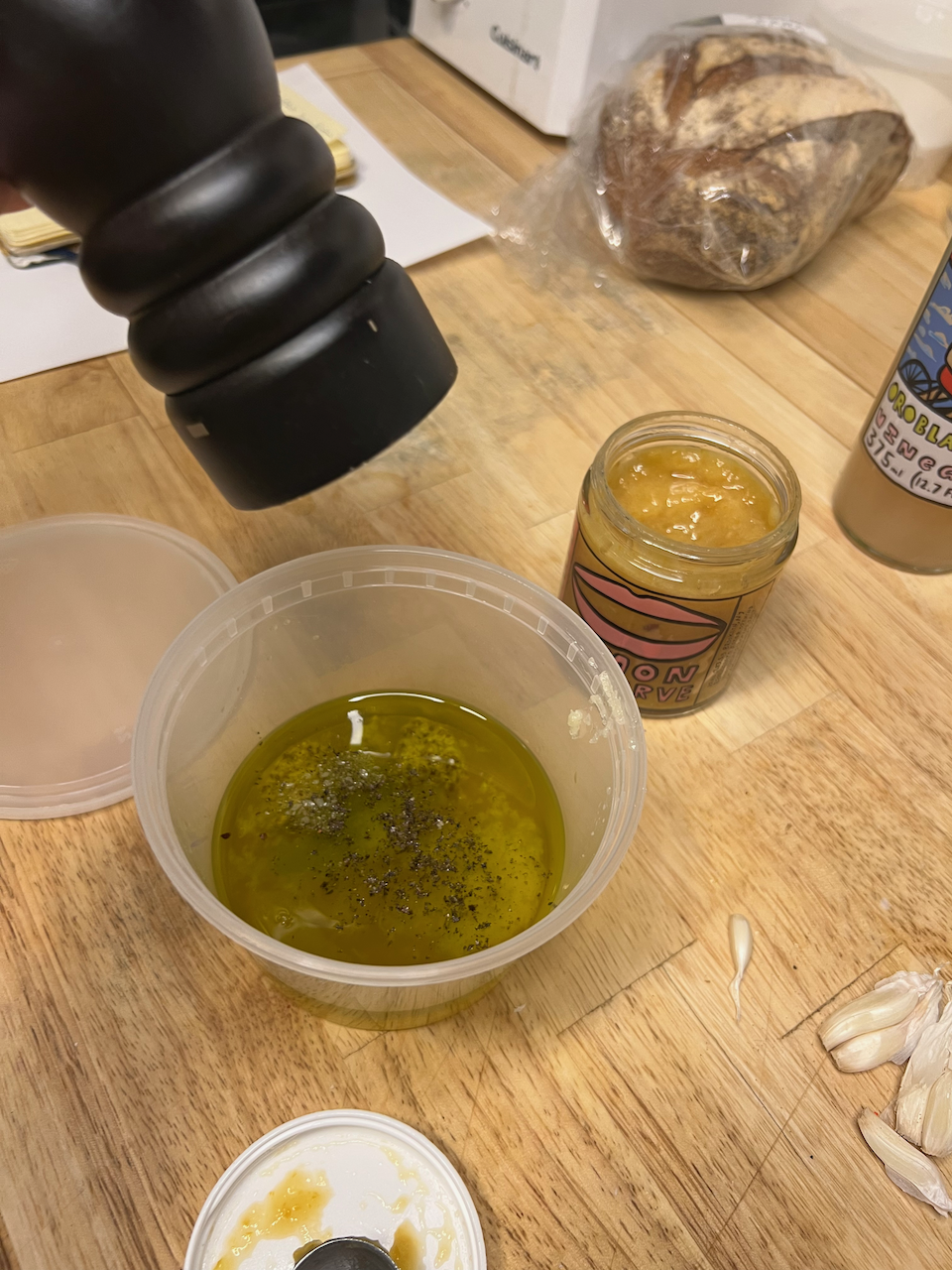 6
Add a little squeeze of lemon if you like it extra TART ;) like us.
7
Keep in refrigerator for up to two weeks or use immediately on your favorite freshly washed greens OR some roasted vegetables and potatoes OR a bit of fish OR a bowl of chips.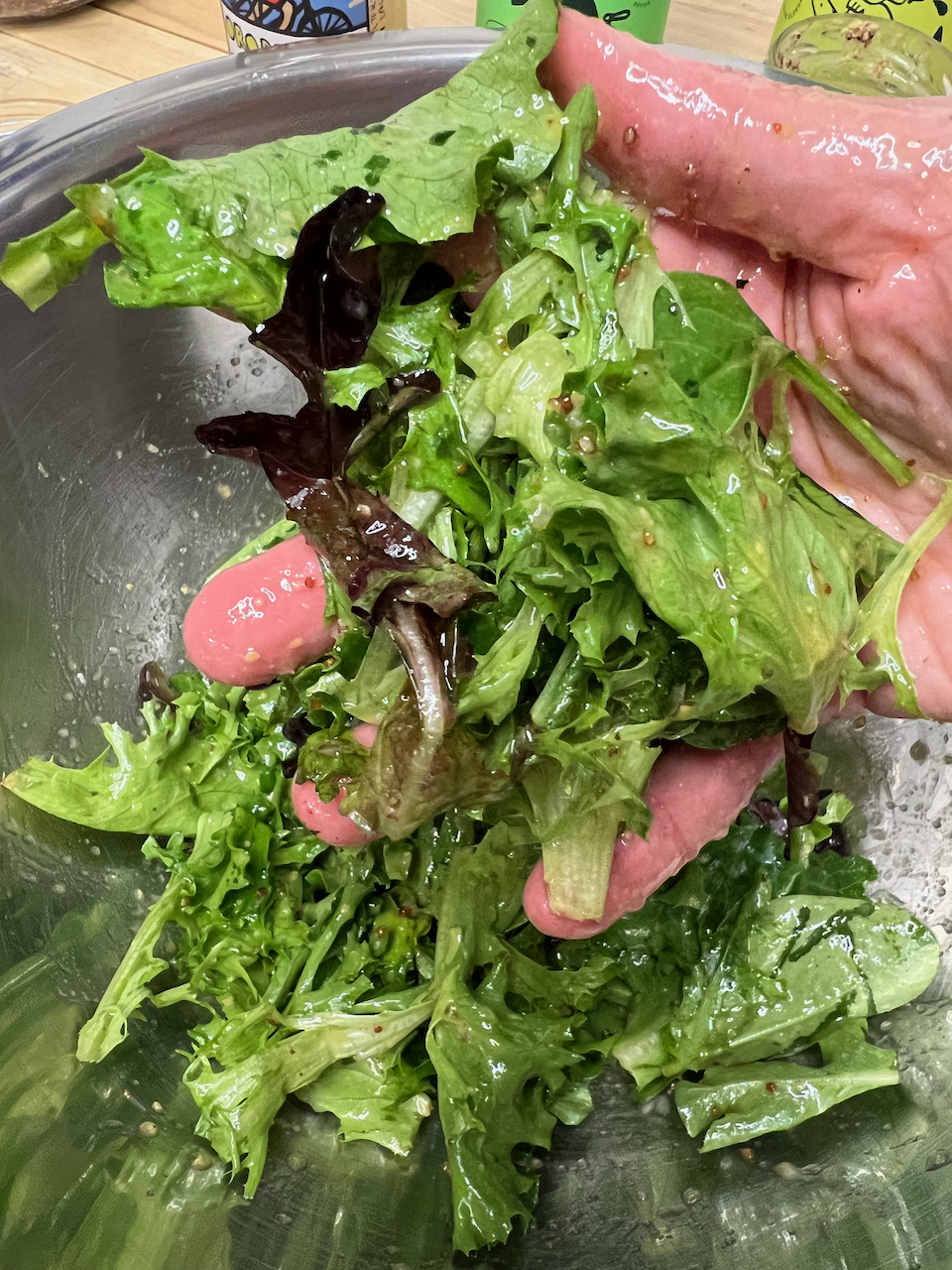 8
The world is your salad! Enjoy!